Thanks for the compliments. and about the 32's dude, go for it. they stuff perfectly, dont rub or anything, maybe a little in the front if disco'd but i havent tried.
and nope, not covers. i went to a hobby shop and bought "window tint" model paint. apparently krylon stained glass paint works well too.
more pics because i'm a pic whore.
palm tree...tropical jeep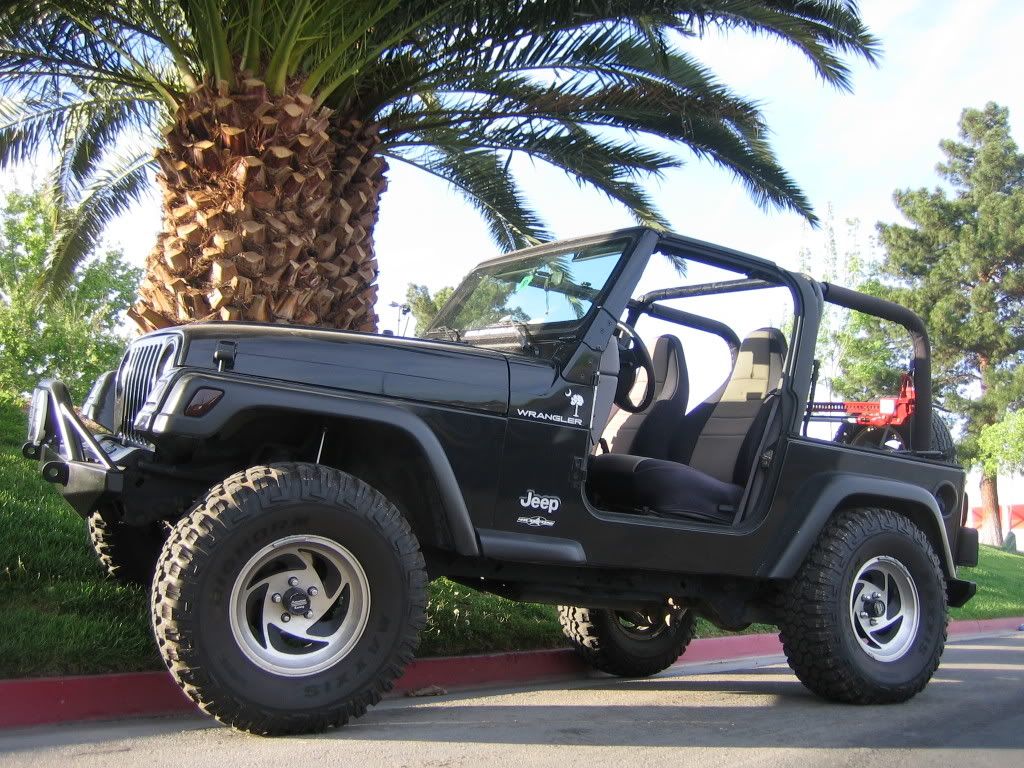 i love it!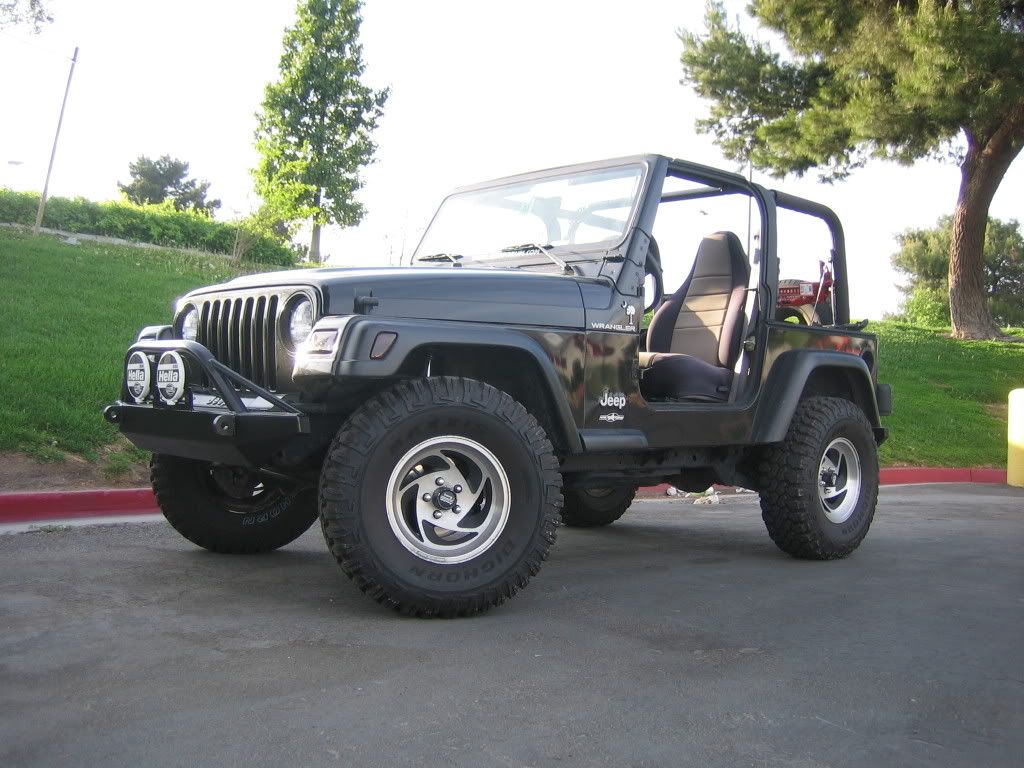 *** end:
yes it does sit a little lower up front now, BUT i have cherokee coils that i'll be installing soon.