Current Set Up:
Well, it honestly isnt even THAT built up, but i'll make a nice story line of everything i have done to it, and i'll keep it up to date if possible.
Well, here it is, day 1. first time i saw it.
100% stock, lived in the city. you know how it is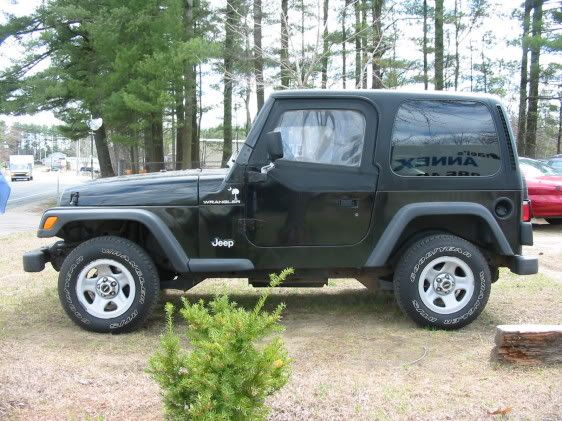 well, i grabbed some new-to-me rims and tires seeing as those 4 were bald as can be, and an OEM soft top. got it dirty that first weekend
Next, i got rid of the chrome headlight rings, and did a whole bunch of krylon fusion on my fenders, bumpers, and mirror brackets. anything that was "black" originally got sprayed.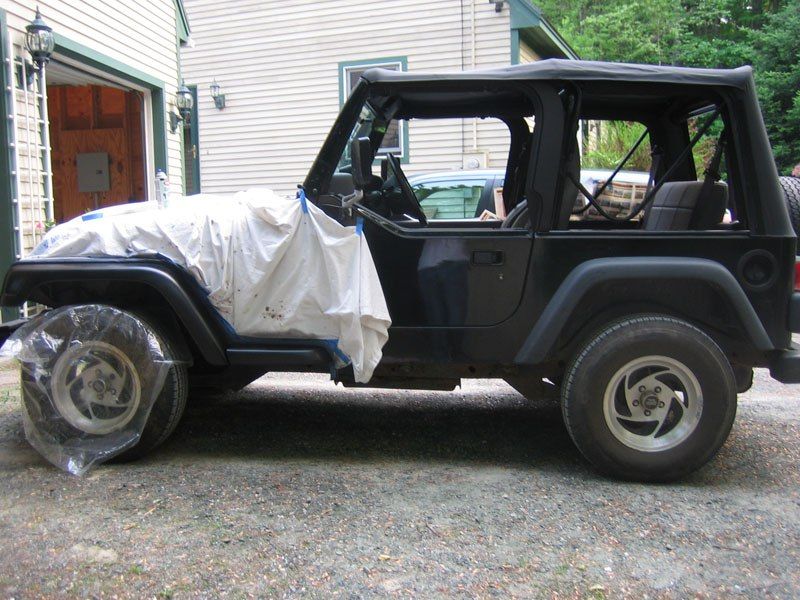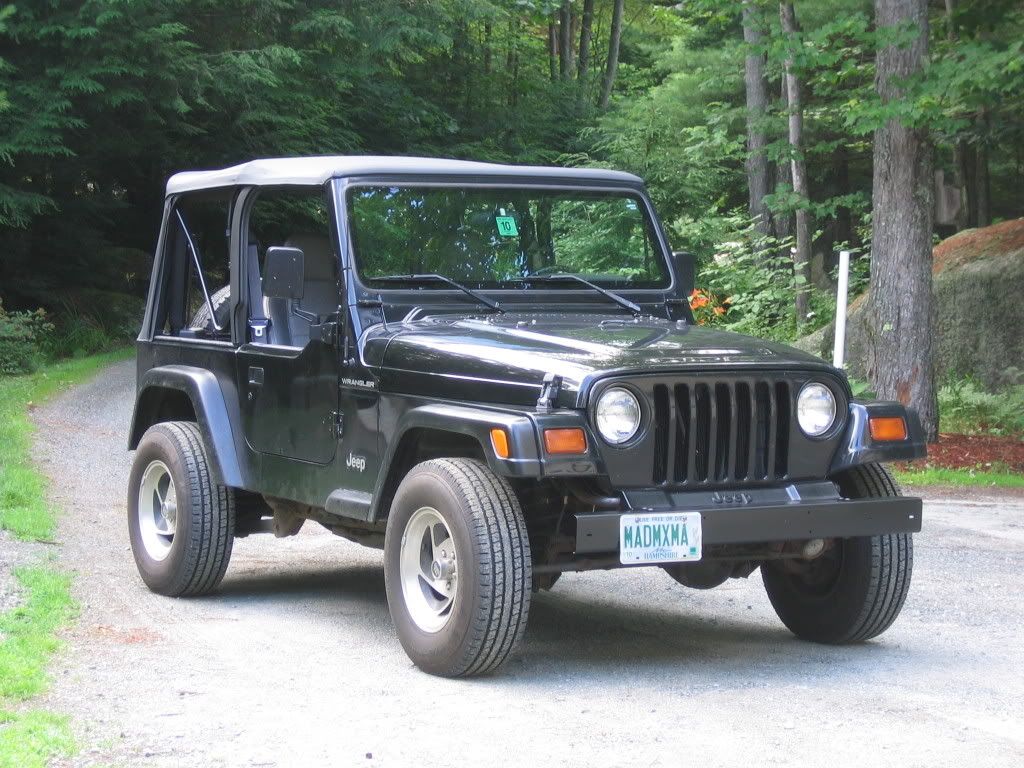 I herculined it, but have no pictures
i needed a place to keep my hi-lift so i made a mount!