Registered User
Join Date: Jun 2006
Location: Chandler
Posts: 277
97 TJ Super Awesome build thread
---
I'm beginning to do some work on my TJ so thought I'd start a build thread. This is my 5th Jeep, but I've only ever done mild modifications to the others. This will be a learning experience for me. Not planning to go huge... well equipped on 35's is the plan for now.
Here is the Jeep when I got it. 1997 4.0 automatic. 140k miles. No top or doors. The guy I got it from kept his wheels and tires, so I put these steelies and BFGs on it.
Pro Comp shocks (blown)
Adjustable lower control arms (brand undetermined)
Warn sliders
TnT front winch bumper
Rigid led cubes (not working)
No exhaust
97 TJ Build Thread
---
The interior had all been done with black rattle can spray on bedliner. It didn't look great and was impossible to clean. I spent an entire weekend stripping it out. I soaked it in Jasco paint stripper, then Aircraft paint stripper when the Jasco didn't work. Even the aircraft stuff didn't do much, and I had to manually scrape it out with chisels and flap discs on an angle grinder. It was brutal.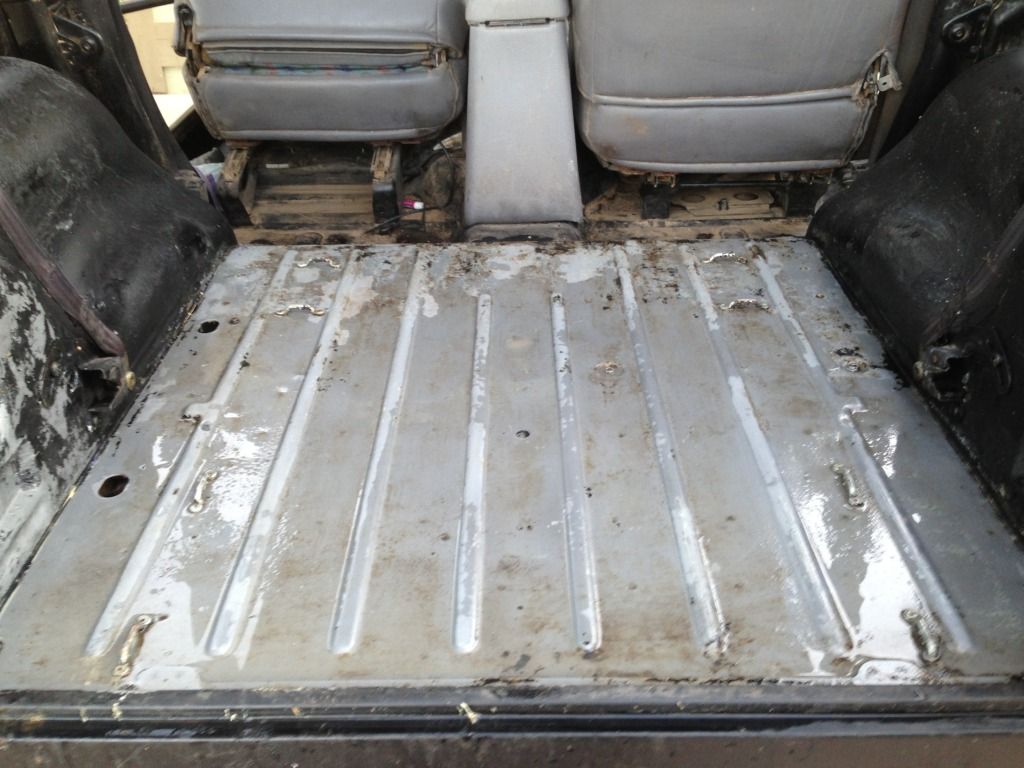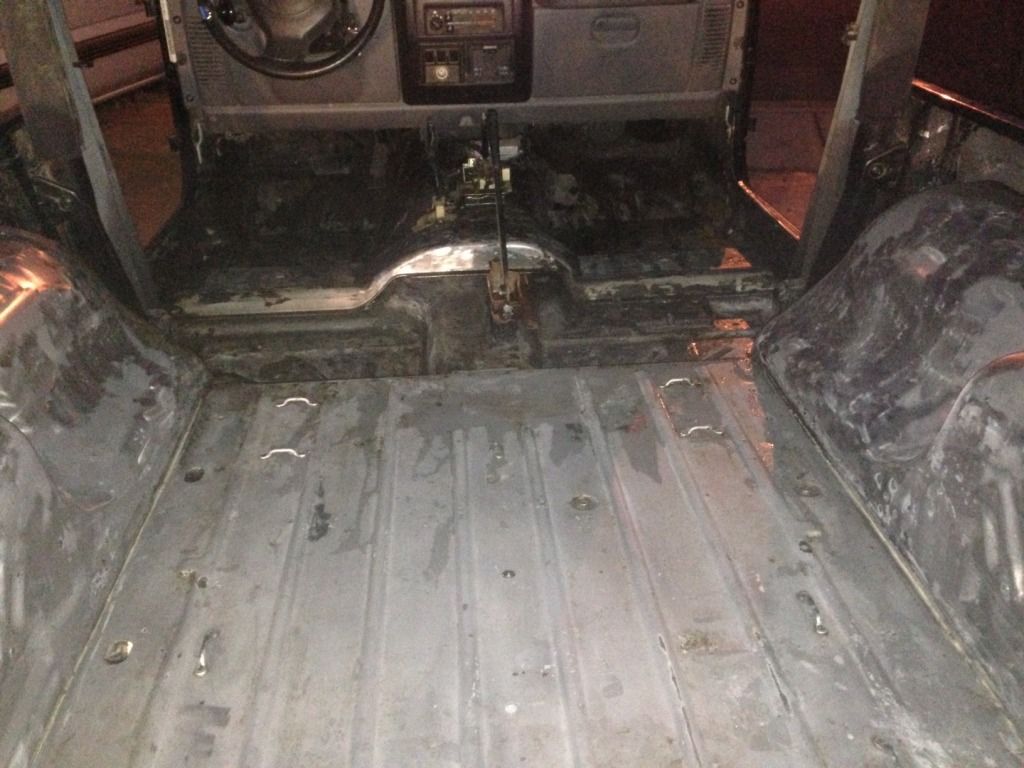 I ordered a Monstaliner bedliner kit, but found out that it's not supposed to be applied over bare metal. Bought some Chassis Saver and did a primer coat with this first.
Then the Monstaliner, and wheels to match. Tire overspray was removed afterward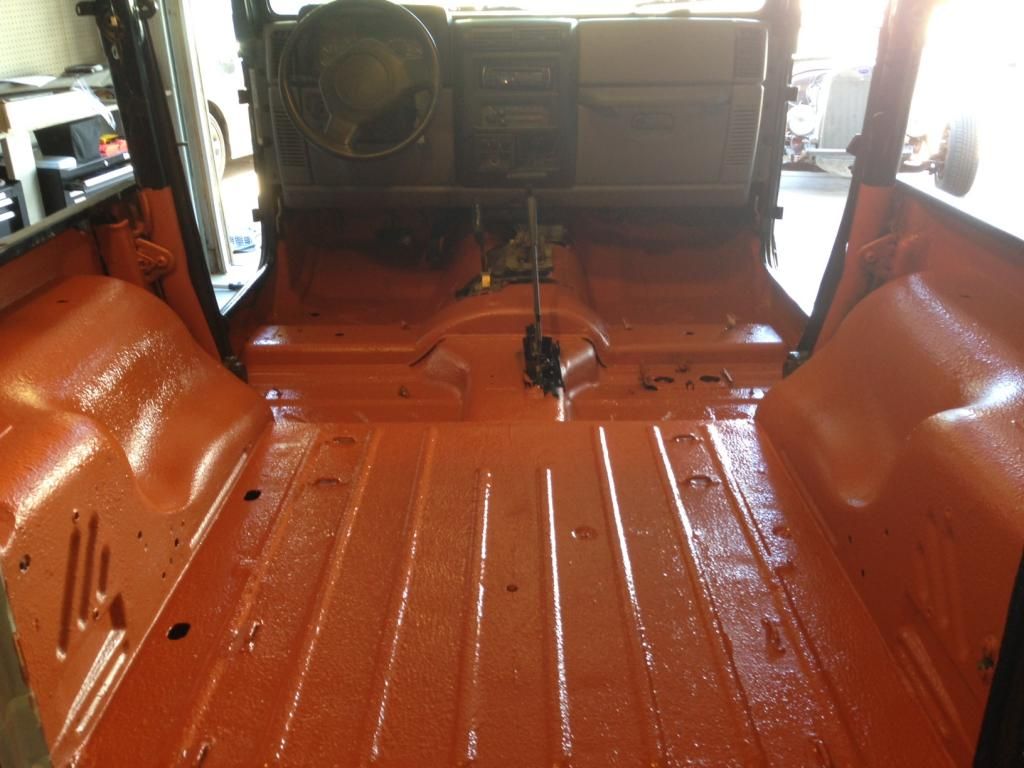 The stereo was crap so next I pulled the Dual receiver and speakers. Bought some new stuff...
Alpine receiver
2 Rockford Fosgate 10's in a sealed box
Cheap Planet Audio mono amp
Vertically Driven soundbar with Infinity component speakers
Polk 5.25 speakers for the front with Nalin adapters

I also installed a Dynomax exhaust to replace the 'cherry bomb' muffler thing it had on it.
The Jeep was clunking around on bumps pretty bad, realized that the Pro Comp shocks were blown. I replaced the rears with Rancho RS7000, and the front with Rancho RS9000XL. Also added a JKS adjustable track bar.
The 9000s are loop/loop so I had to use adapters on top and bottom, but it worked out ok. Rides much better with the new shocks. Also threw on some tube doors I had from a previous Jeep.
I started thinking about winter, and thought I might want to have some doors. I bought some full steel doors from a TJ that had been in a fire.
Still haven't gotten around to messing with these, I think it's a bigger project than I had anticipated. I wasn't planning to have working windows with them, but I'll need to replace the entire door handle mechanism for them to be even semi functional. Stored these away for a rainy day.
Next week is when I start to get some good stuff. LetzRoll Offroad is installing an 8.8 rear axle with chromoly shafts, 4.88 gears, Solid diff cover, and a spool. Front axle will get 4.88s with a Spartan locker.

Also have Rokmen steering box skid and Warn oil pan skid waiting to be installed. Shopping for a gas tank skid.
Registered User
Join Date: Dec 2013
Location: Clarion
Posts: 565
Looks like you saved that thing, looking good so far
Finally got the Jeep in to the shop. Changes being made this week are:

Installing Ford 8.8 w spool, chromoly shafts, Solid diff cover
4.88 gears front and rear
front Yukon locker
SYE + driveshaft
Rubicon Express adjustable rear upper arms
Ramsey XXX 6000 comp winch
Savvy gas skid
Warn oil skid
Rokmen steering box skid
35" Goodyear Wrangler MTR

Looking forward to testing it out next weekend...
Finally got the Jeep back.
Steering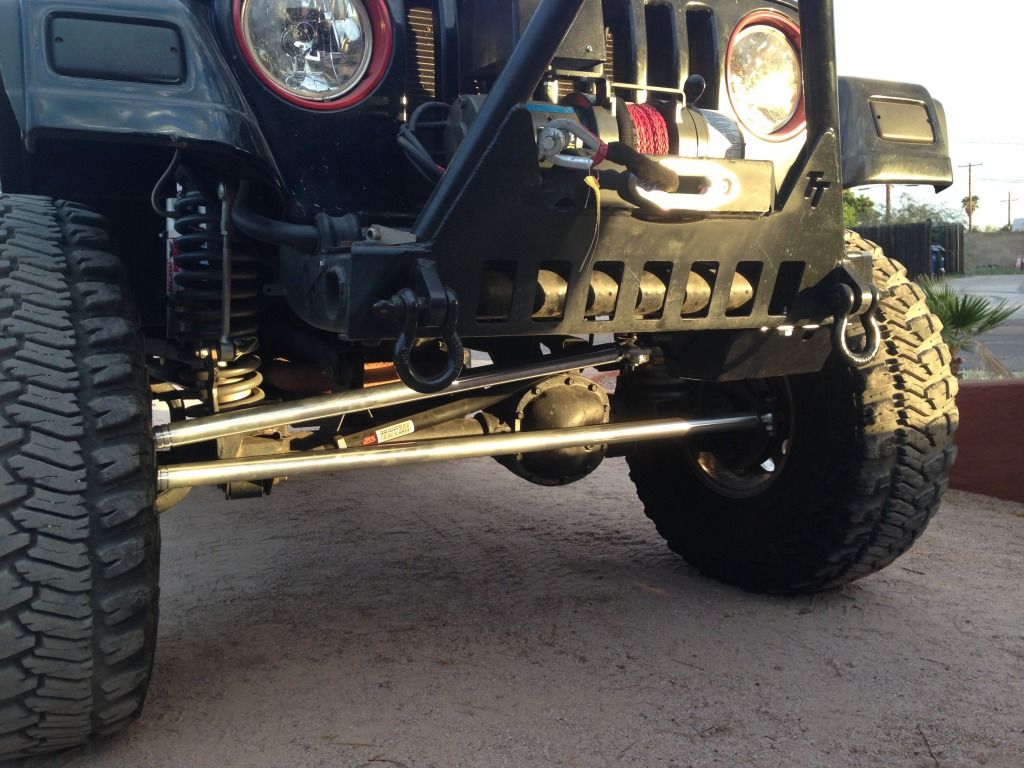 8.8 and Savvy gas skid
Winch - bumper had to be modified a bit to fit the fairlead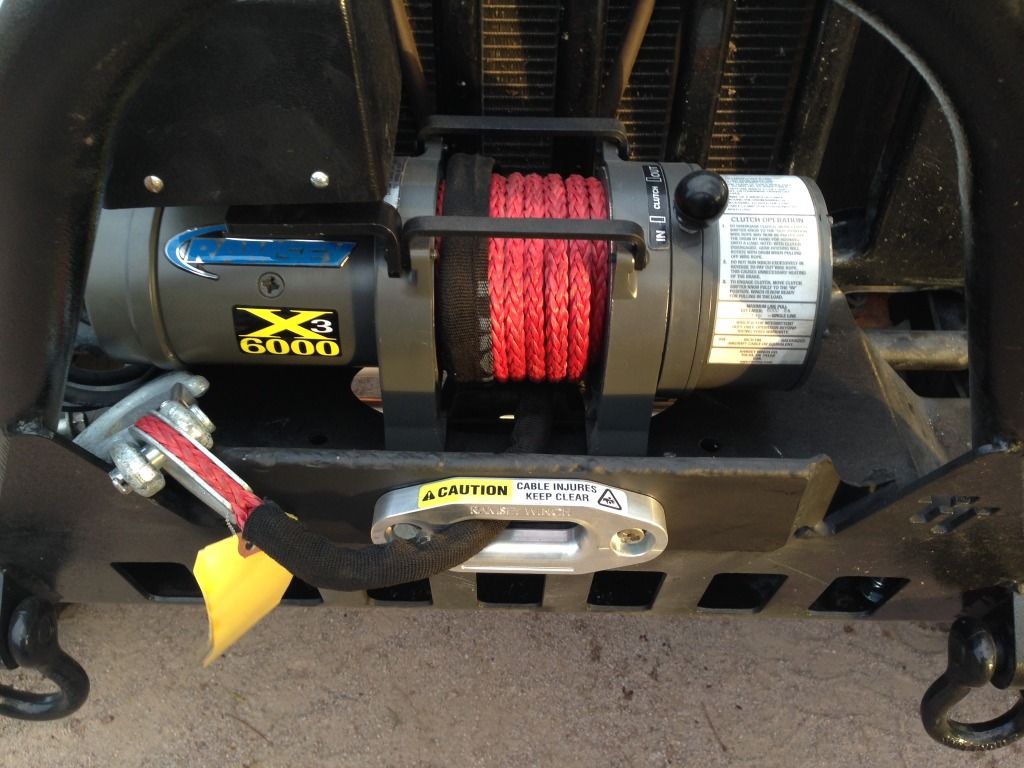 Back home
Currently Active Users Viewing This Thread: 1

(0 members and 1 guests)