Over 2 years of blood, sweat and beers... finally on the road!
---
Well, last week I got my 30 day tags and have been driving it everyday! I have put about 200 miles on it so far with no major issues. Still have a few things to fine tune, but it has exceeded my expectations. The power of the 5.2L is just amazing and the sound... I don't even listen to the radio anymore! I have had several reports of the front left tire coming off the ground when getting on it, and not in turns just going straight! I had to move my Antirock links from the loosest setting to the next to last hole forward and it has helped some. Still need to get it inspected but that shouldn't be a problem. I can't believe I'm finally driving it, it has been a long and expensive 2 years in the making.
Gonna refrain from taking it offroad for while as I relearn how to drive this thing with the engine swap, it is a different animal for sure. Plus I'm not really ready to beat it up ha. Its ready for it though. Future mods will be one more set of Rokmen arms for the front uppers, Rokmen GTS, some oil pan protection and hopefully a Warn Zeon winch. That should do it for "stage 1", ha, stage 2 will be PS defenders and 35's but for now I am content, we will see how long that lasts.
I was also a bit worried about the hood louvers on rainy days but that was put to rest last week as it rained almost everyday- no issues.
Here's some pics from last weekend.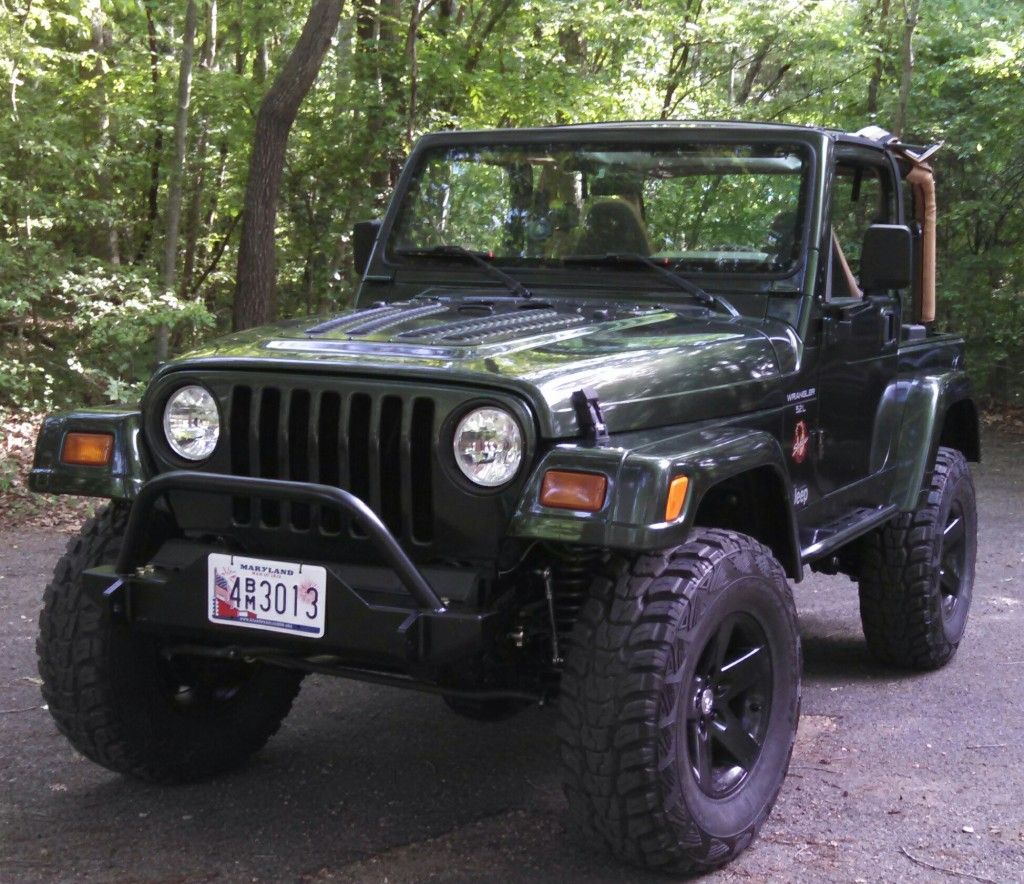 Yeah the Trektop NX looks silly folded back but I love it so far.
Still unsure why Jeep never offered a V8 in Wranglers, this thing is just way too much fun now.
I will get some videos soon.