Just a quick update cause its been a while. Still not done and haven't got tags for it yet. Been very busy with college classes, but I start my last class in a couple weeks! So ready to be done with my degree- almost more than I'm ready to be done with this project.
To recap, I got the fuel pump replaced which solved my gauge issue, JCR front bumper is installed, sweet $30 Ebay special air intake- stock box won't fit, and Rokmen lower control arms for the rear installed.
I am getting close to being ready for inspection though. Major parts received lately are Tatton's front driveshaft, new matching spare tire and wheel, Rampage H4 headlights and Trektop NX. Put the top on today as it was close to 80 degrees, and still couldn't get it all the way on, looks awesome though.
Things to do to finish:
Install front drive shaft
Finish wiring e fan (yes still)
Random hoses and wiring cleanup
Finish last section of exhaust pipe
Double check everything...
I jump around on this thing with a high degree of randomness/ADD and have alot of loose ends to tie up as a result. Just want this to be as reliable as possible.
Oh and one more update-I PAID IT OFF!!
And now some pics ...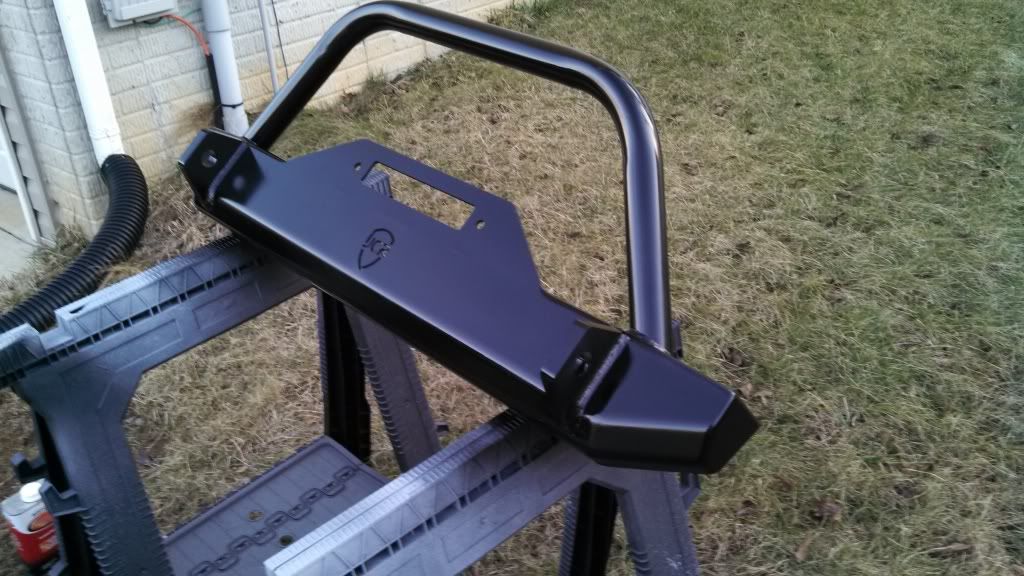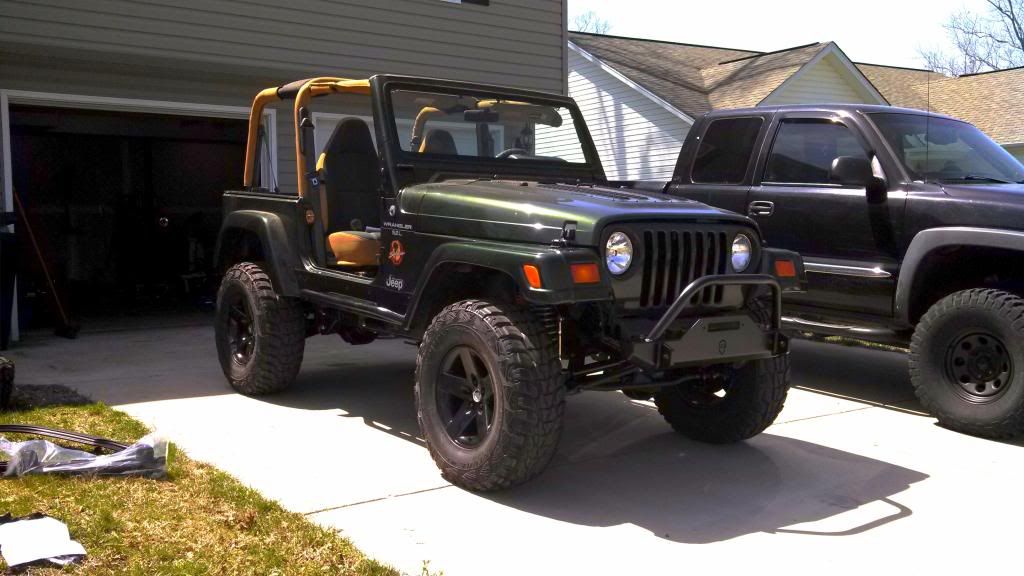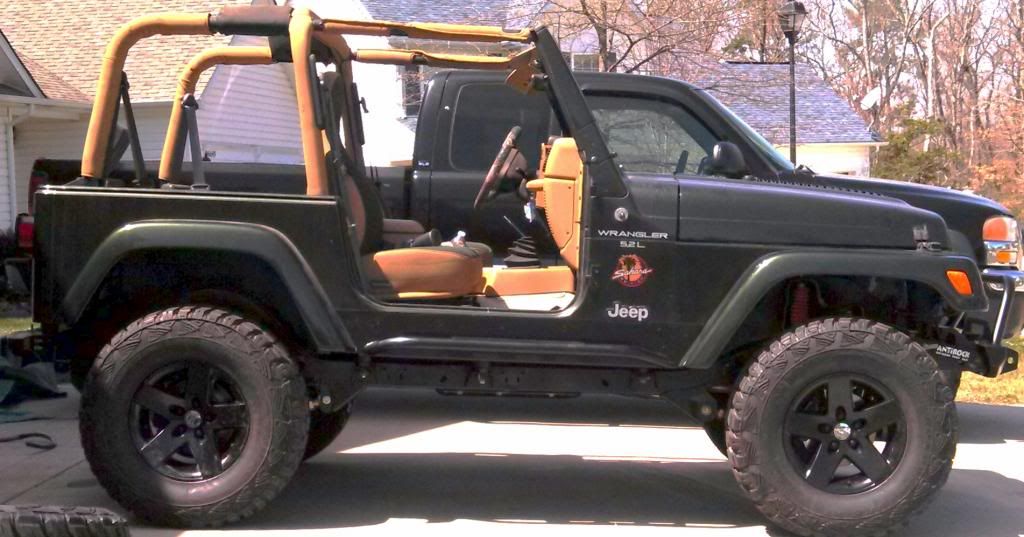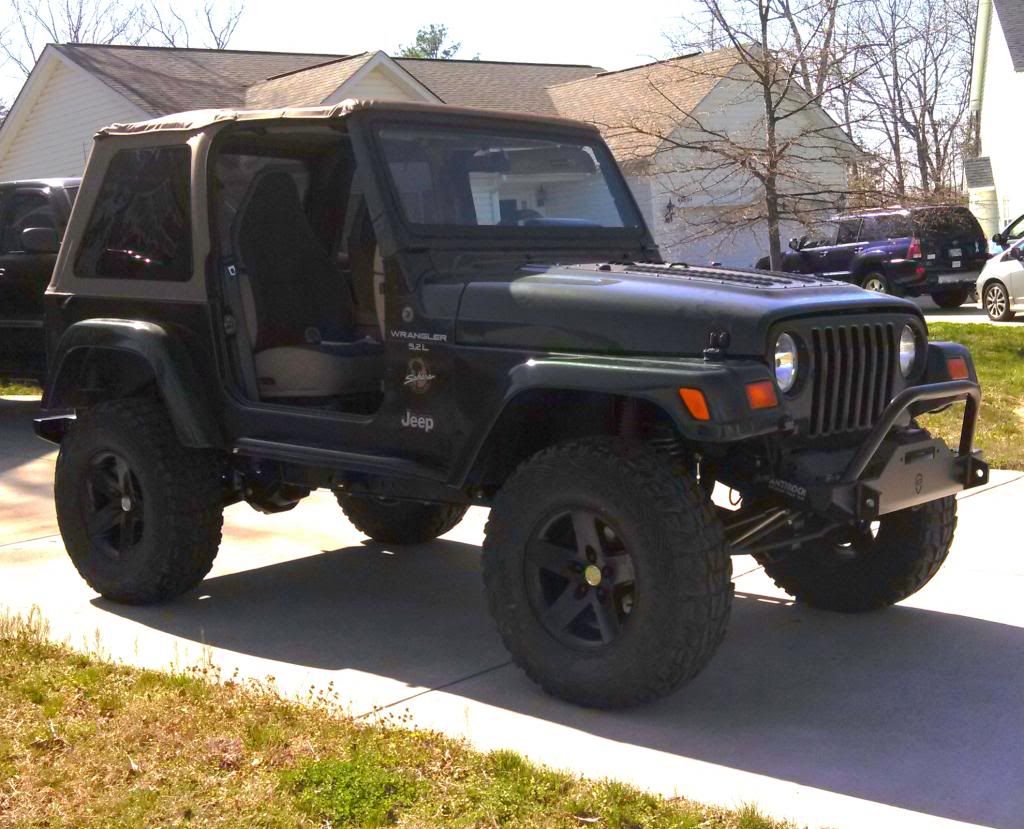 Thanks for looking!