This mission begins with the need to stop trashing my 2011 Dakota which is my daily driver. After a couple seasons of hunting\fishing resulting in some small dents and a badly scuffed paint job I decided it was time to build a bush vehicle and my search began. After a couple months of searching and convincing my wife it was a good idea I settled on this stock 97 TJ. Frame is rotting out but everything else seems to be in decent shape, got a good price and it came with some useful extras.
Phase 1 - New Rolling Chassis
Not to waste any time I quickly sourced a new frame.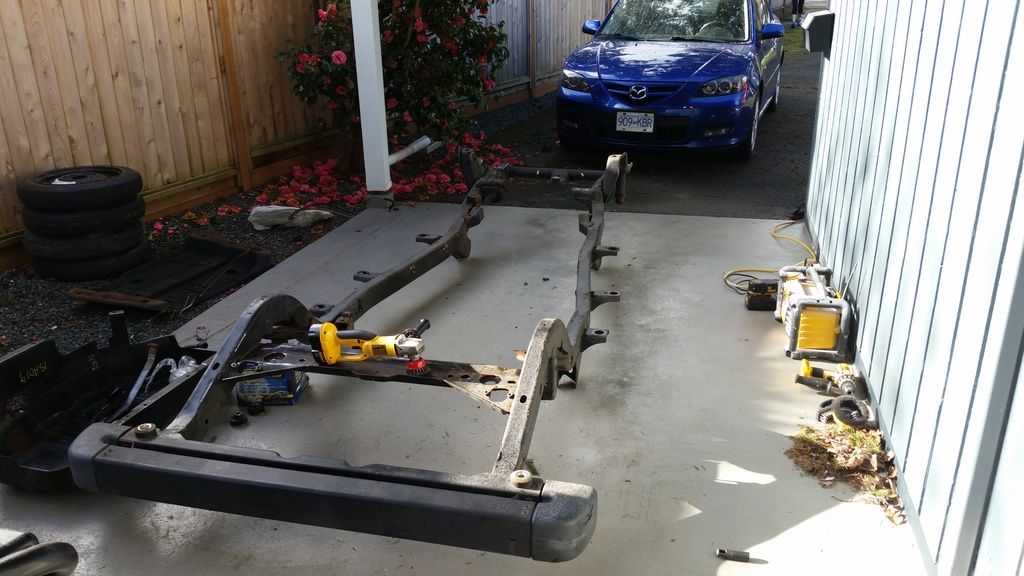 I spent the next couple weekends cleaning, wire brushing, sanding and sand blasting the frame. I built an attachment for my pressure washer using a nozzle that is used for cleaning out sewer pipes and cleaned the inside of the frame. Now that it was completely spotless I treated the inside of the frame with Eastwood's Internal Frame Coating, primed it with self etching primer and painted with Chassis Saver.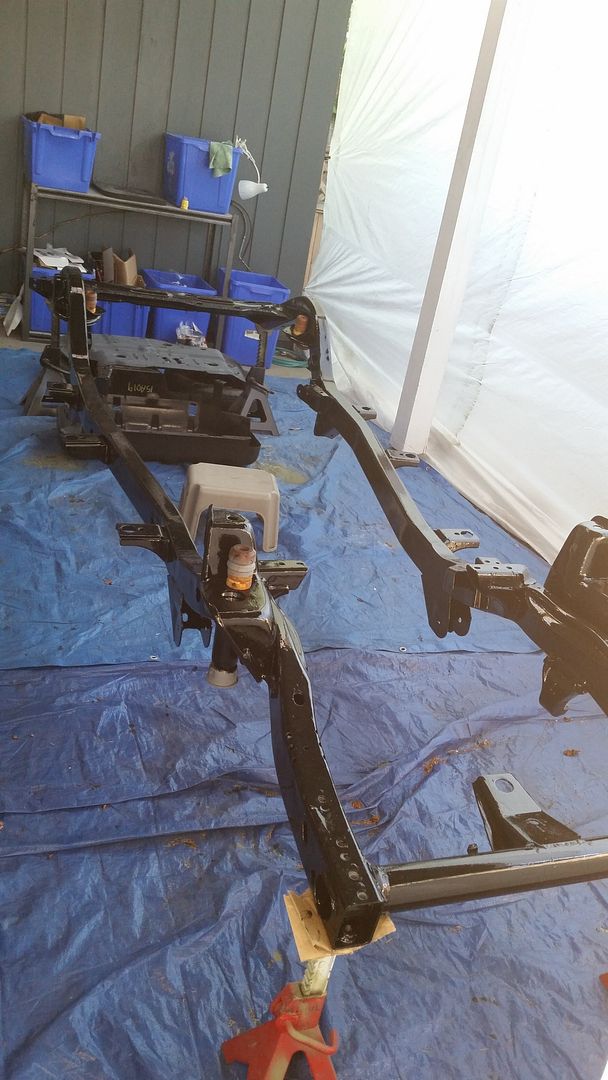 After spending countless hours reading all of everyone's posts her on the forum and taking some advice from some local 4X4 shops I made some decisions, and sourced some new differentials.
HP30 Front from 97 XJ, Ford 8.8 Rear from 97 Explorer, front drive shaft from 97 XJ to be used as new rear CV driveshaft.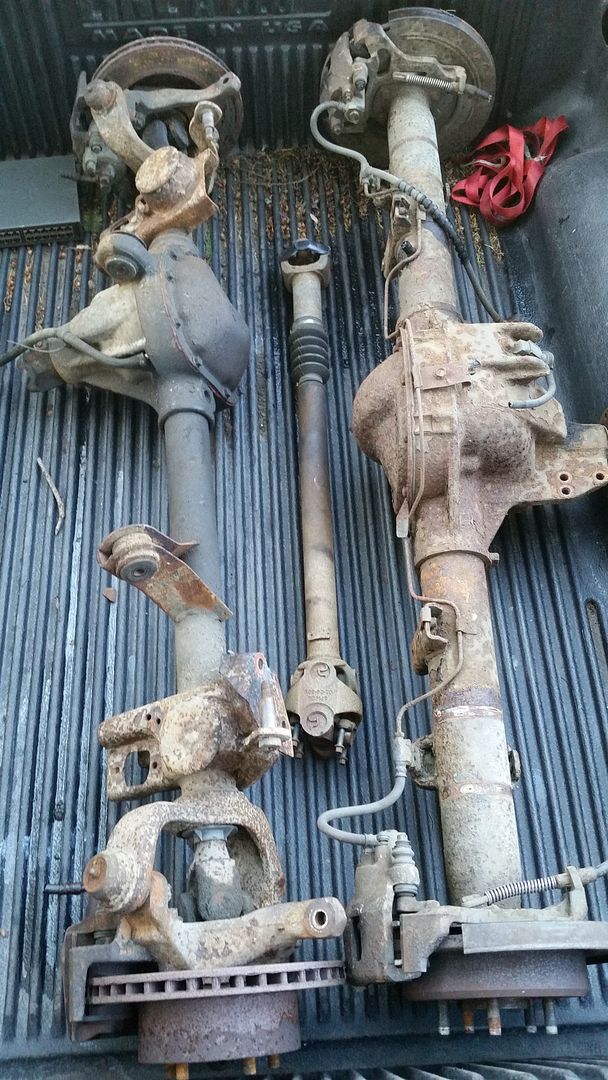 I have also ordered the following parts so far:
BDS 4-1/2" Short Arm Lift Kit
1" Body Lift
1.5" Engine Lift
Truss Kit for Ford 8.8
Advanced Adapters NP231-SYE
4.88 Gear sets
I am now waiting 10 days for parts and plan to get the new front+rear ends stripped, sand blasted and primed this weekend so that they are ready for welding when parts arrive.
FYI: Turns out it is really easy to get setup to sand blast at home. Biggest thing is airflow and I solved that by using a T manifold to join my shop and portable compressors together to get about 9-10scfm. Combine that with a $20 siphon feed gun, $10 sandblasting hood, respirator and $10 bags of abrasive, $20 tarps and you are ready to go. I found that crushed glass abrasive gave the best bang\buck and did not leave any kind of residue.