Cut out the motor mounts and moved them back two inches.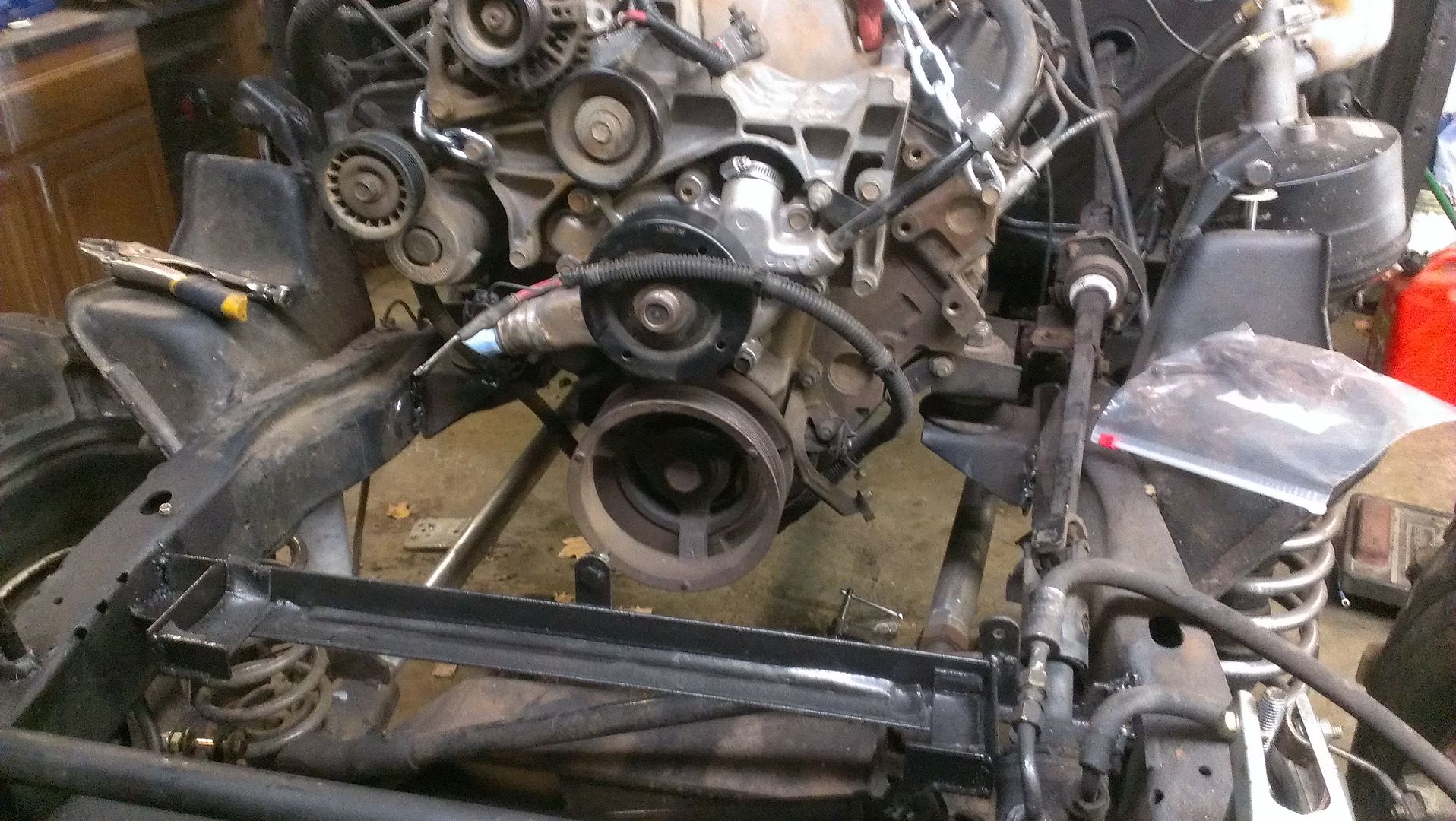 Driver side firewall clearance I'm going to have to go with a different set of headers.
Pass side has plenty of room.
trans clearance.
I had to re do the trans mounts and they are wider.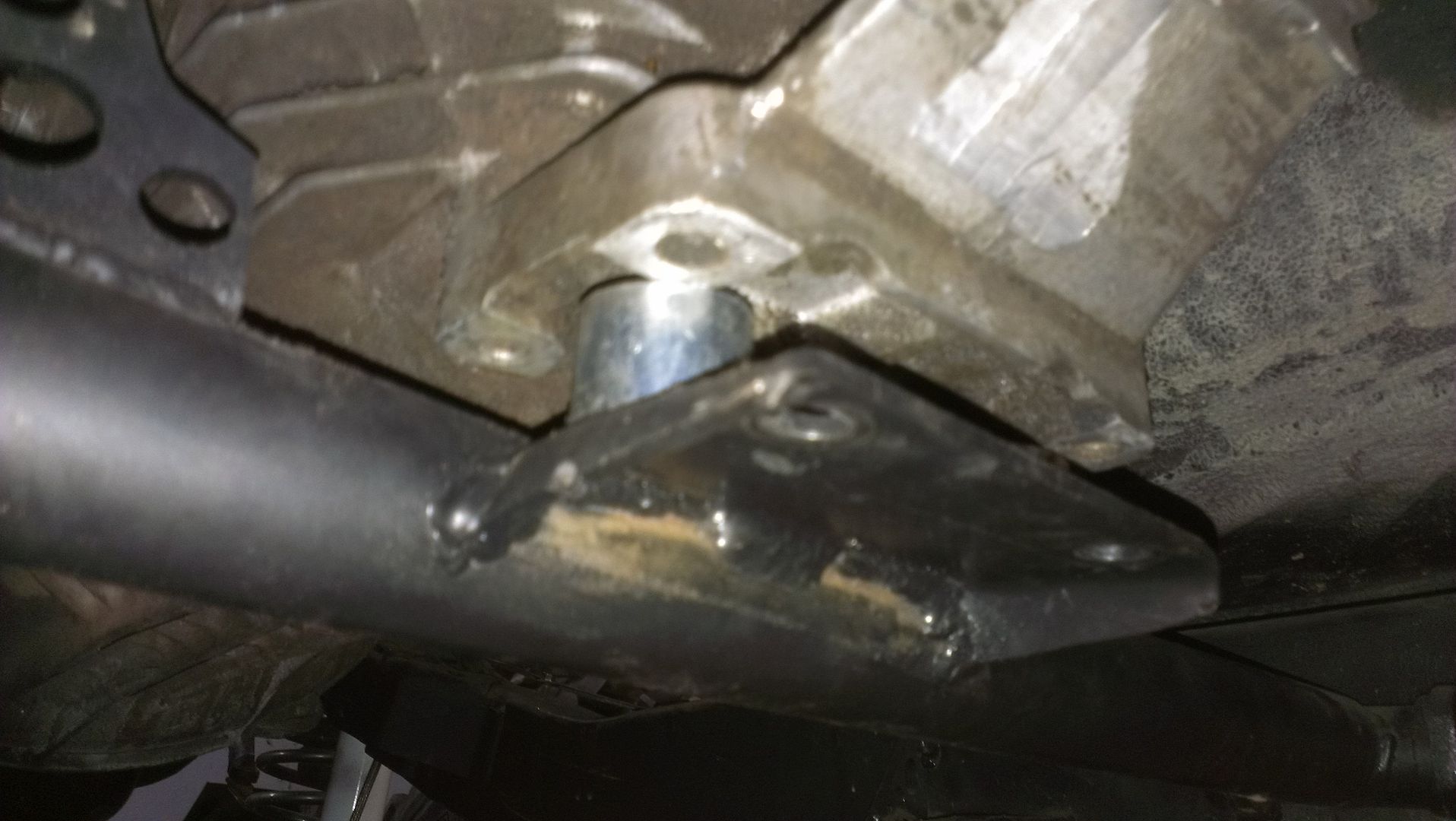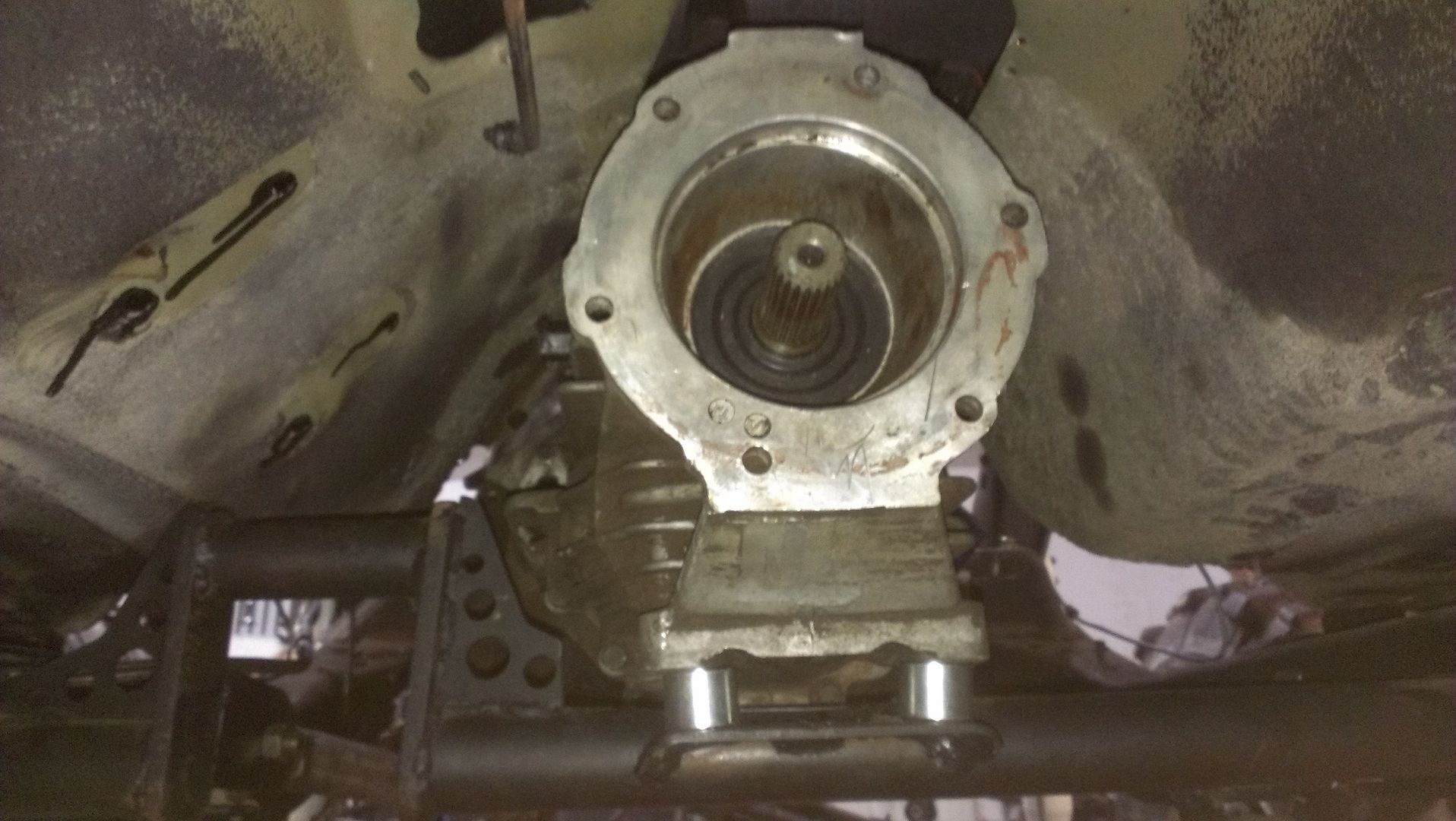 modded motor mount.
modded trans mount I may end up running a sleeve through the tube for the other mount.
Mounts welded in.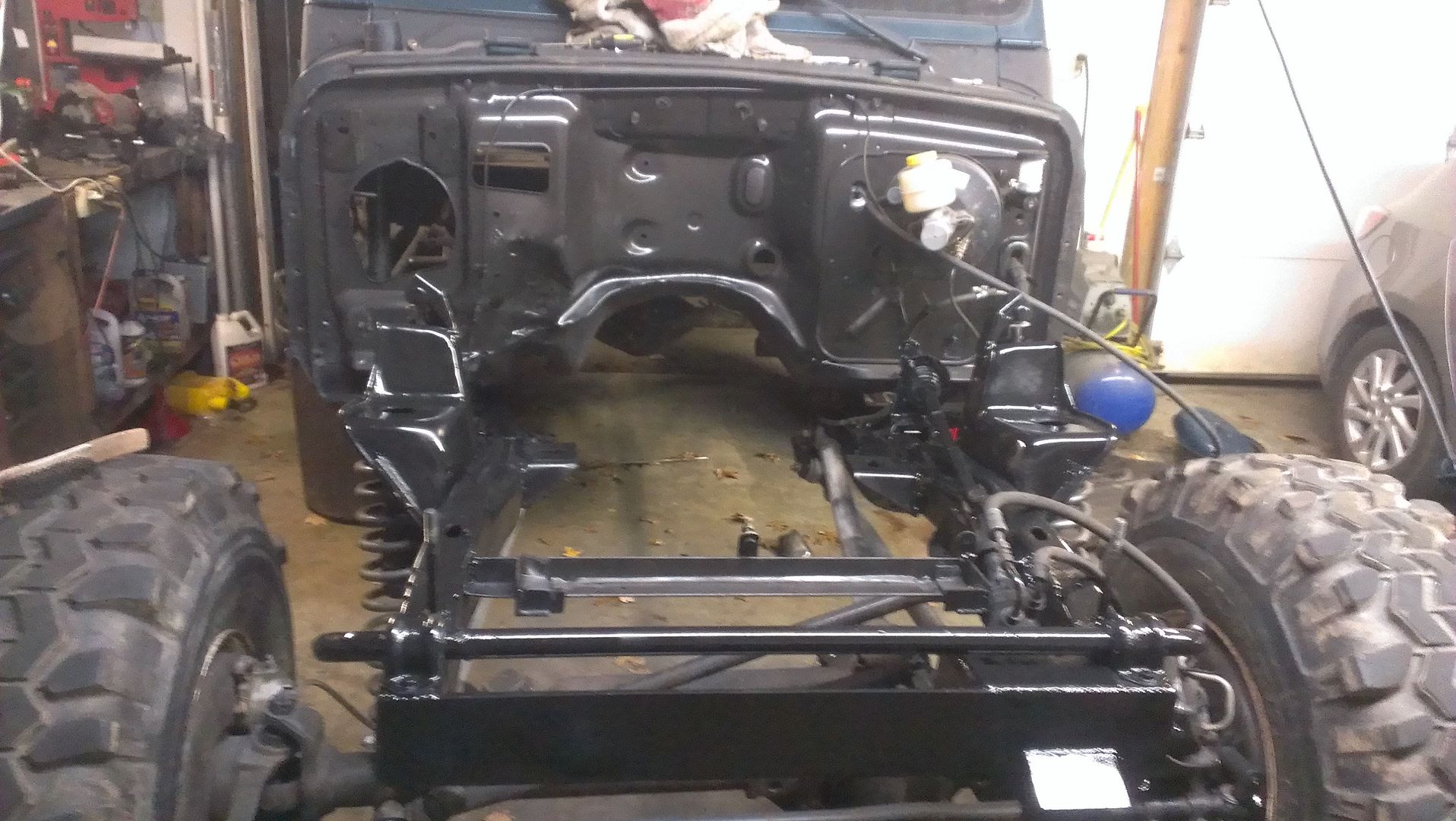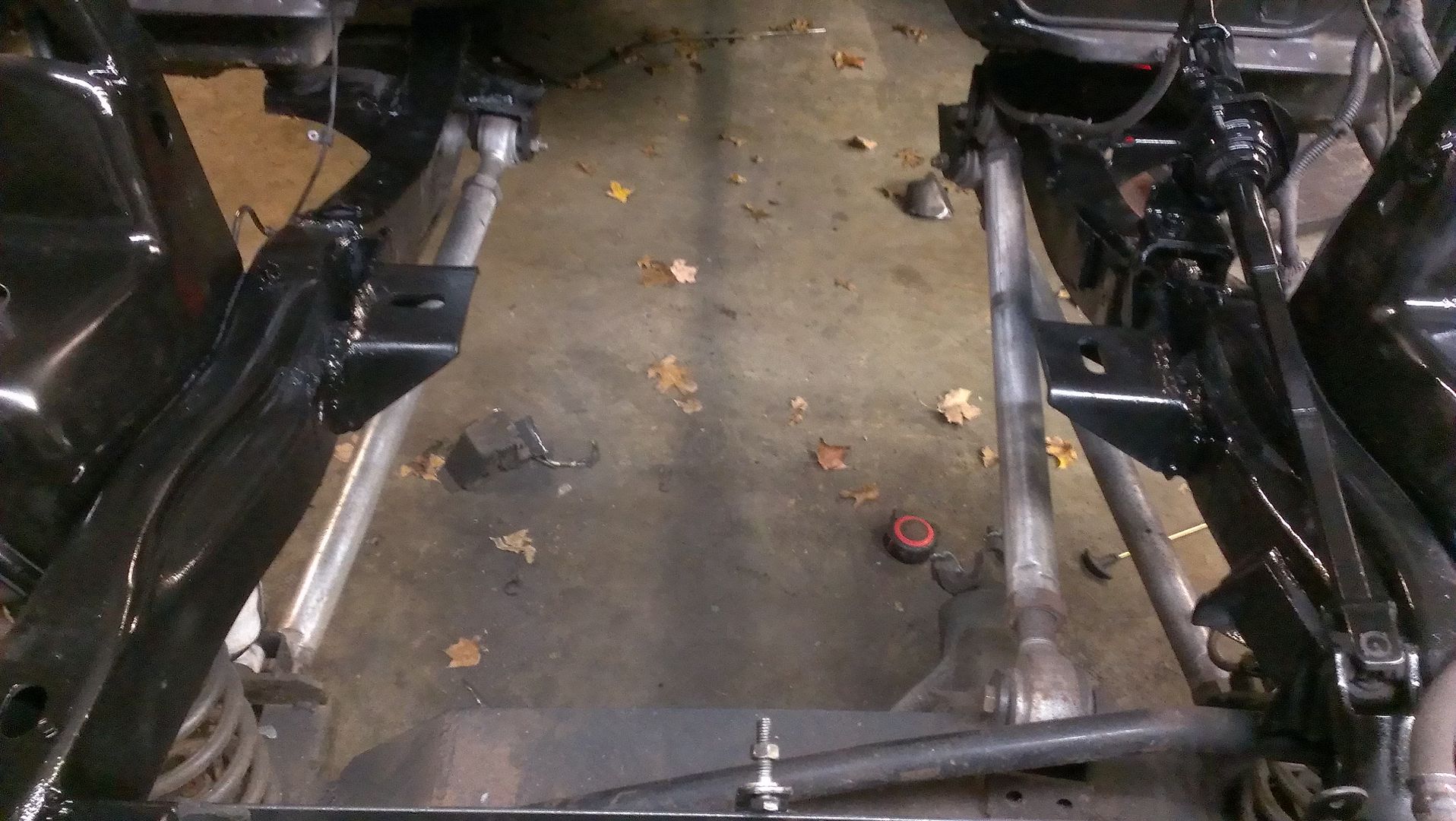 Had to put a few washer in for the auto crankshaft position sensor.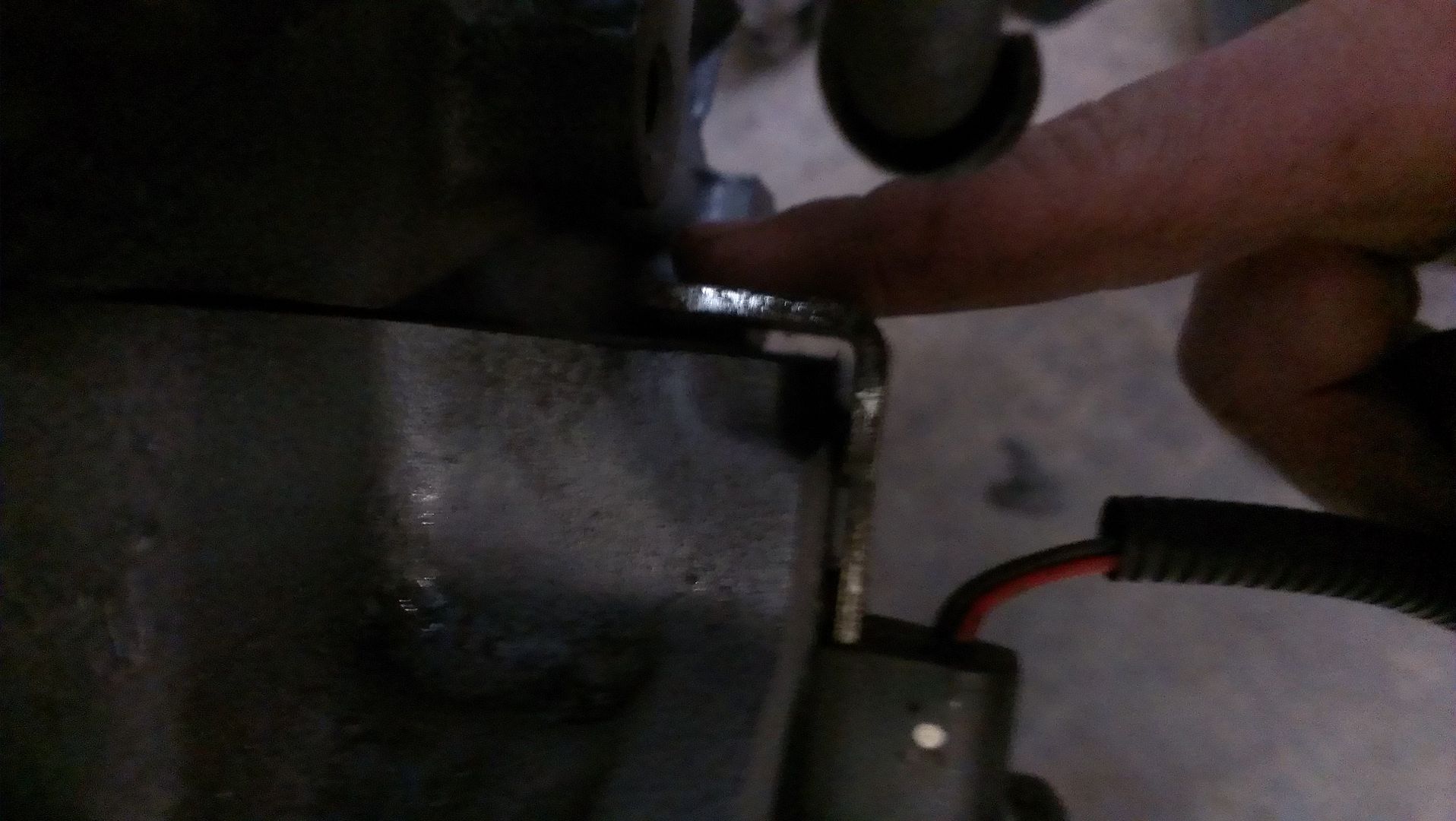 Installed the clutch.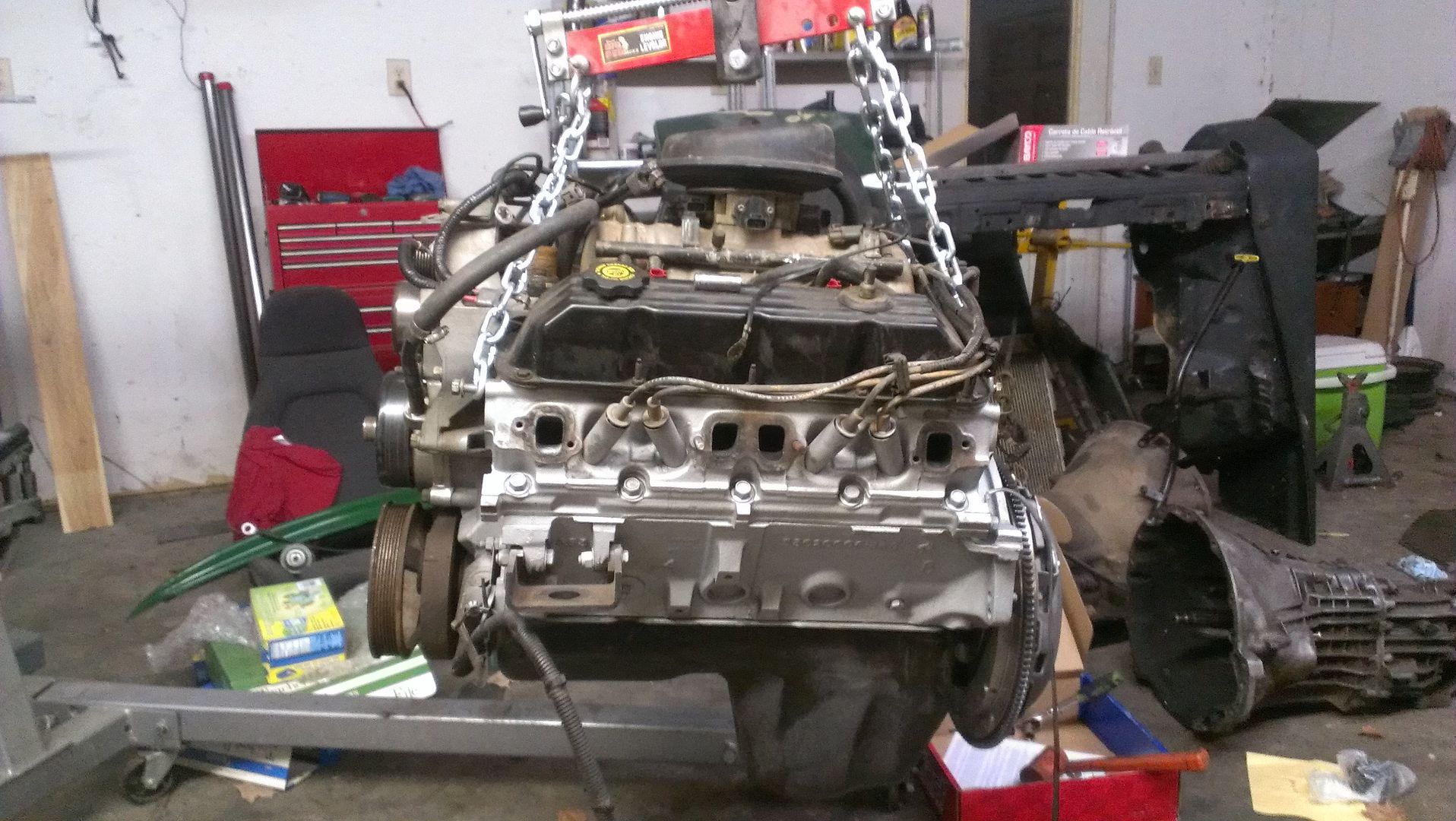 modded the wagoneer slave more
Engine and trans are back in!