I originally posted this in the Grand Cherokee general discuss forum, but thought I should share some pix here as well...
So first time Jeep owner here... but long time fan. Picked up a 1996 Grand Cherokee Limited 5.2 with 95k back in late February from the original owner. Garage kept most of its life and serviced at their local Jeep dealership it's entire life. Here's the only pic I've taken so far...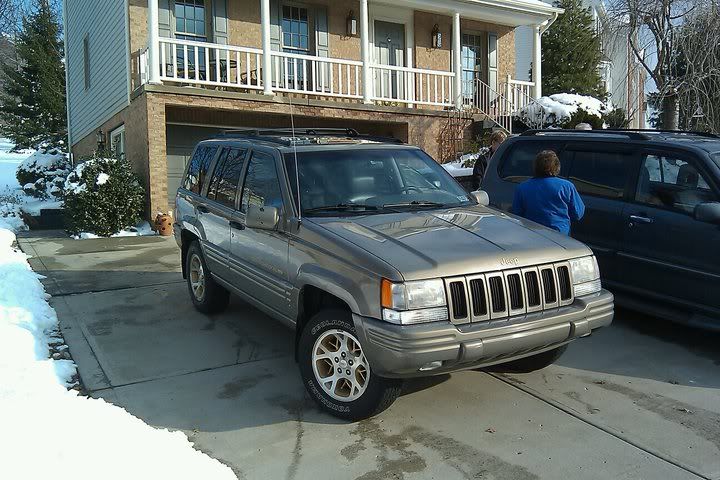 Ordered some parts as of yesterday... Got a 2.25" BB lift with Skyjacker shocks, found 5 golden eagle ravine wheels, some used 31" Maxxis bighorns from my brother, a stainless Magnaflow exhaust system, knock off brute force intake, a set of PIAA 520 ion fogs, and a D ring hitch receiver. Now I just can't wait for it all to start arriving so I can start the transformation of my new daily driver.
Stay tuned for more pics coming soon
So got the lift, wheels/tires, and exhaust on today... ran out of time for the other things. I did end up getting new tires, instead of used... so glad I decided to just spend the money. Anyways, here's a few pix fresh out the garage...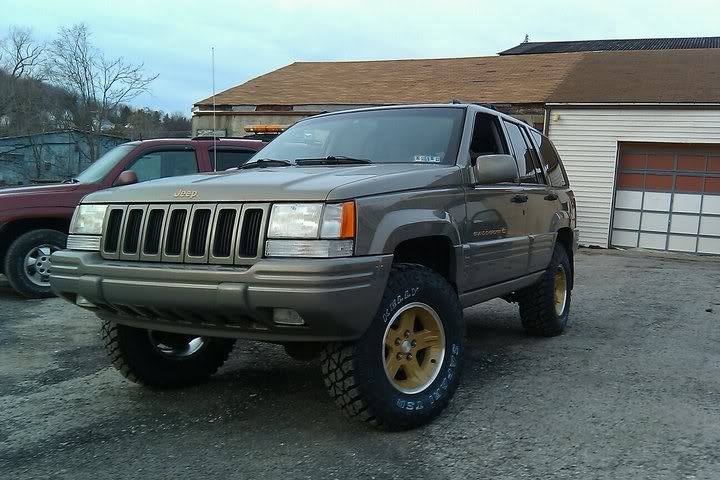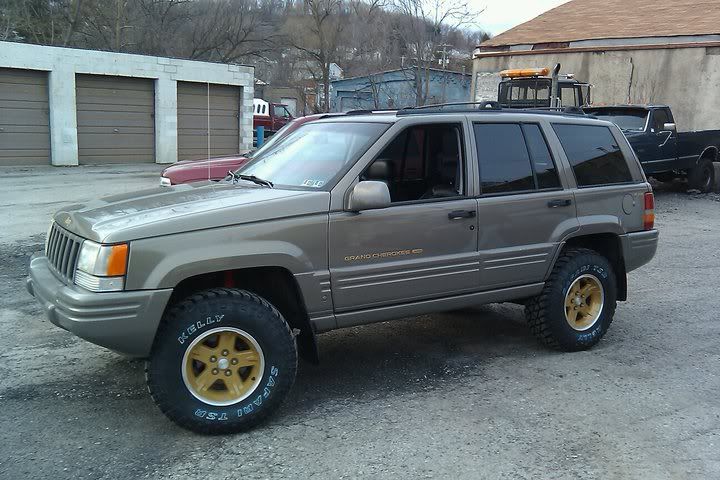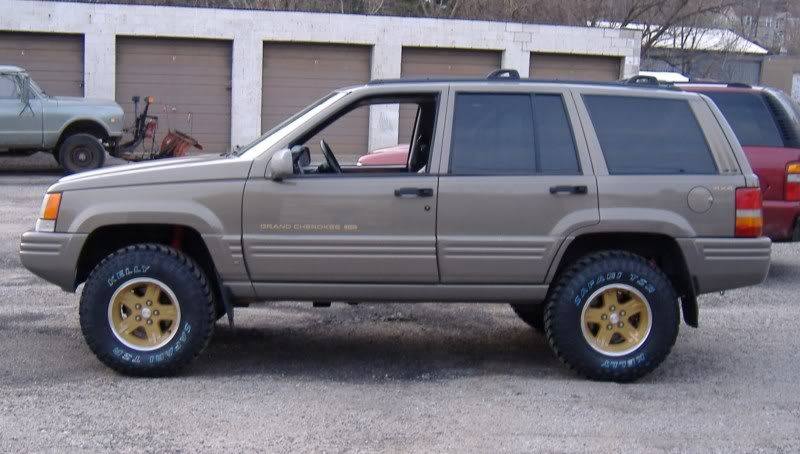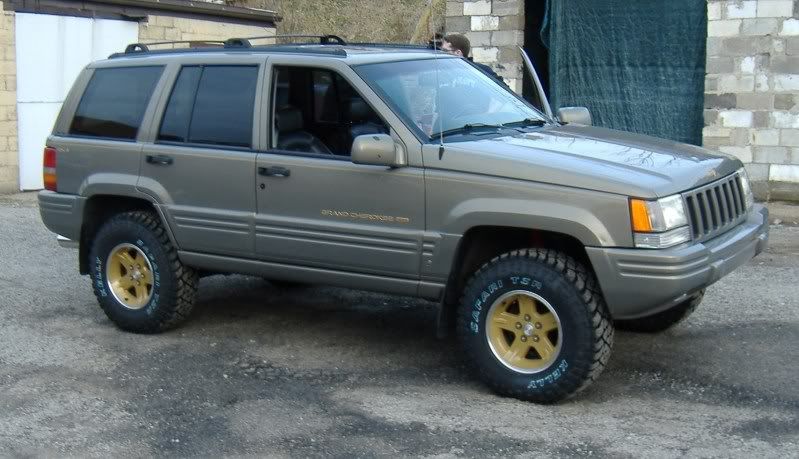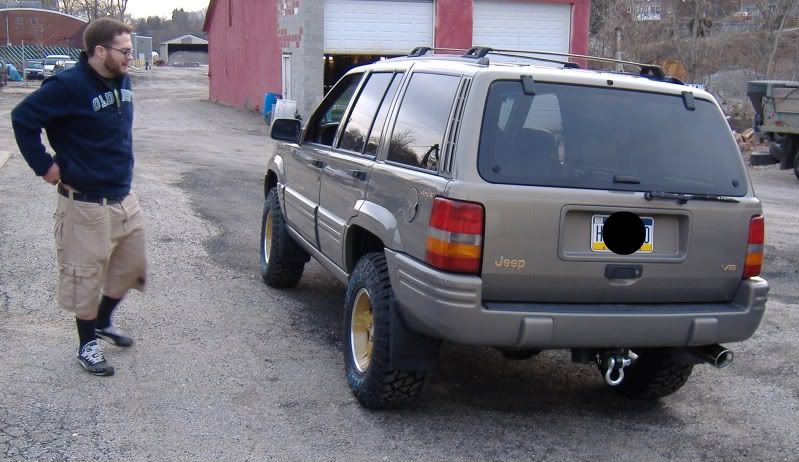 then 2 more after I got home...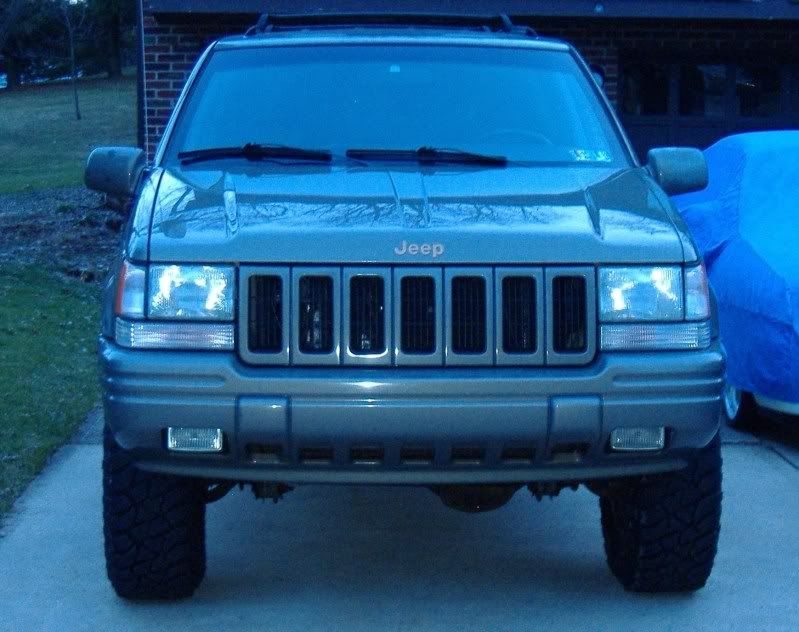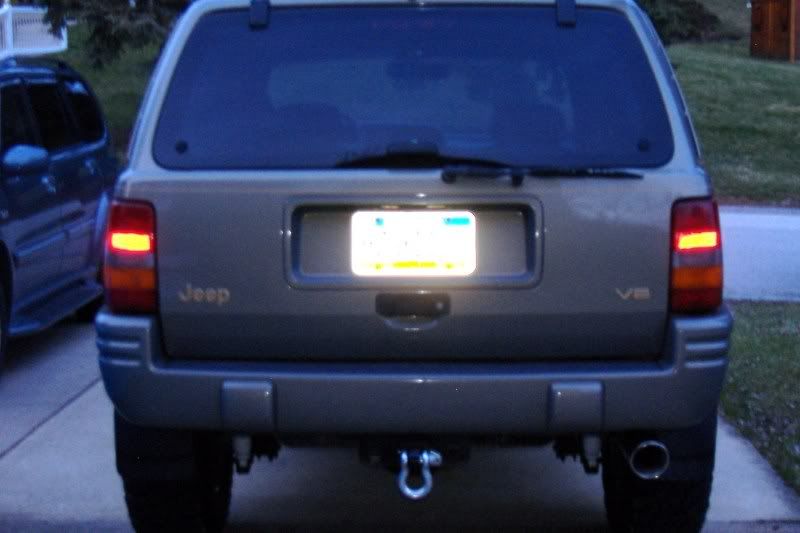 Hope to get the rest done sooner rather than later, but all in good time. Thanx for looking...
Oh and this is my other toy... purchased new in 2001, has a sr20de fully bolted and cammed, full coilovers, etc.