Quote:
Originally Posted by
casey4x4
That was my first time welding to cast. I did some reading and consulted friends. In the end I used regular er70s6 wire did some preheat with a propane torch and wrapped it in a fiberglass blanket to cool.
Added a small bottom truss tied into the bottom plate to hold it all together. It is also welded to the cast ribs that go down to the axle tube.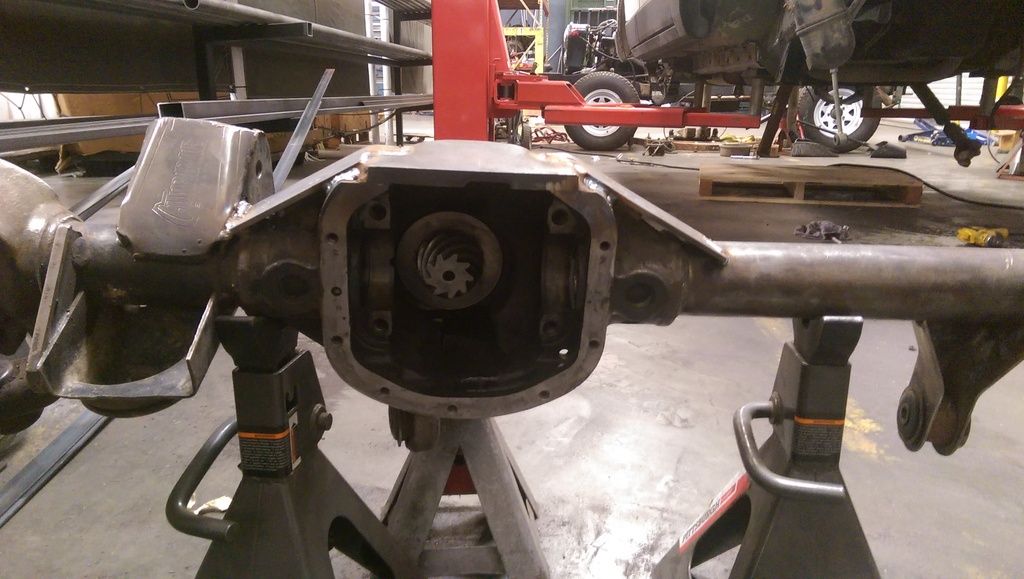 Boxed in:
and top truss also gusseting the upper link bracket: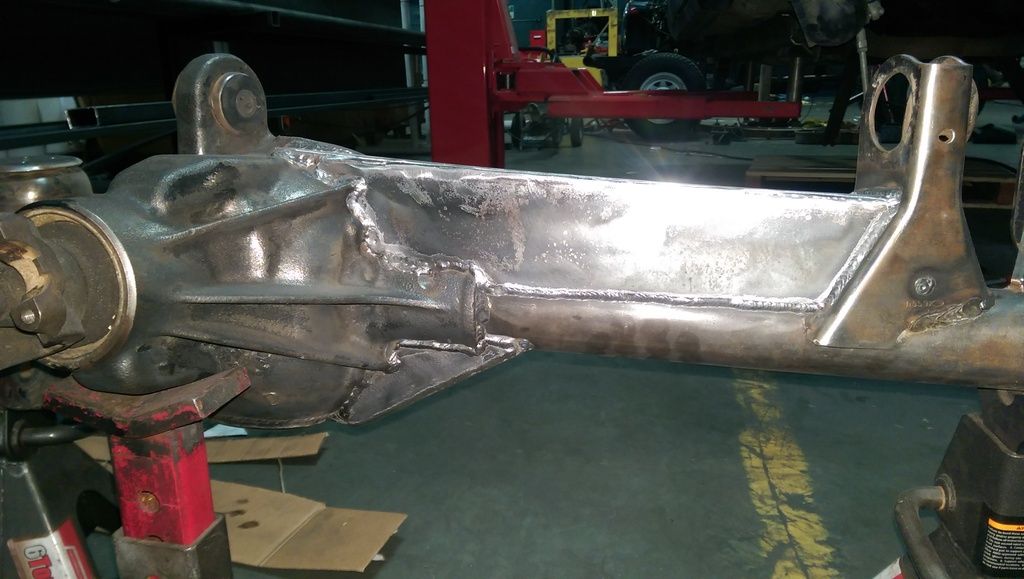 Riley shaved the rear axle to get me another inch of clearance and then it got bolted in. My OME's were a little too tall/stiff so a leaf got taken out. Now the Jeep is a lot more level.
The rear bumper was a birthday present from Spud. The diy kit comes from JRC offroad and goes together real quick. They give you the specs for bending all of the pieces and then you just weld it all together. Riley did the welding and I got nasty with the angle grinder to smooth it all out. The bumper is actually designed for a newer Cherokee but it lines up well enough.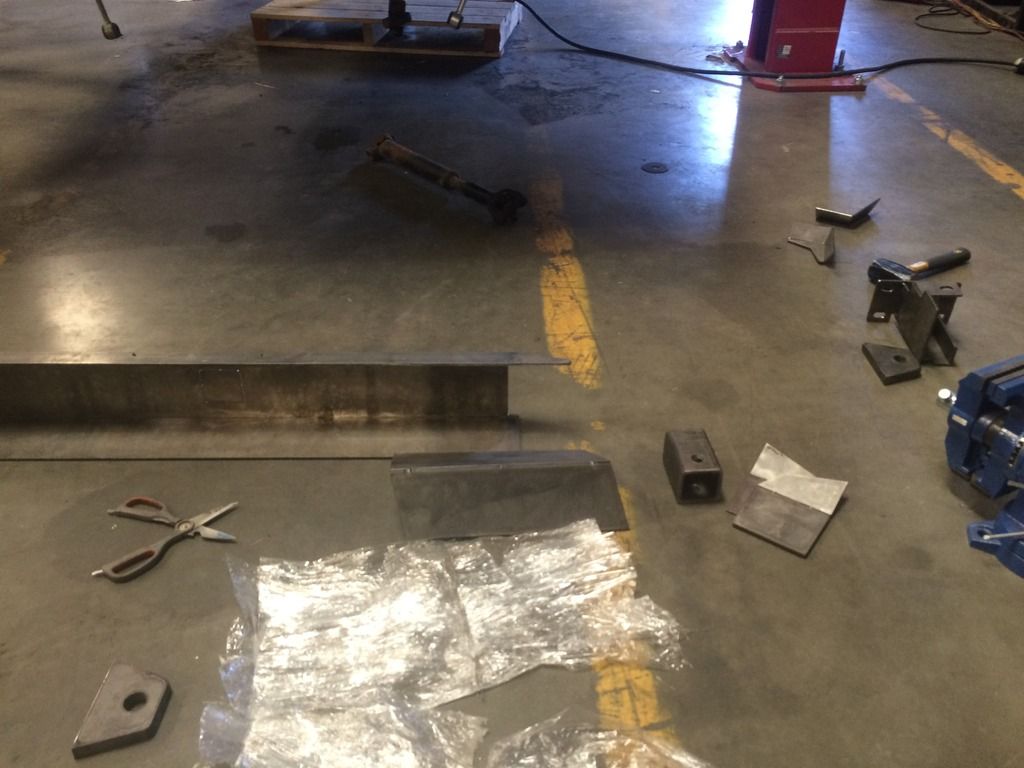 Riley designed the front bumper and I love how it turned out. Eventually a winch will get mounted on top.
It took a month and lots of annoyed phone calls to get Ruff Stuff to send me all of the parts for their DIY long arm kit. I kept getting a few pieces at a time with the promise that the rest of the stuff "will be in next week". So once those got here last week it was time to get cranking.
First step on the front axle was to replace the super blown out ball joints. The ball joint pulley kit from Oreilly's was able to get them out no problem. Next step was to to re-install the gears (4.56s) in my new front axle (Riley took them out when he shaved it). The bearings were pretty worn so I installed new Spicers. Because the axle housing shifted it was kind of hard to get the gears in. We tried using a case spreader but they just weren't lining up well. Finally we decided to take out a shim out on each side. This allowed the gears to go in nicely. To make sure everything was still aligned properly we used some lipstick as gear setting paint (you have to get resourceful in King City).
Everything looked good so we moved on to setting up the links. The DIY kit from Ruff Stuff allows you to cut everything to your preferred length. We started with the lower links (2x.250 DOM) and cut them 29" long. After adding the bushings and rod ends it made for a 34" radius arm. The upper links are 1.5x.250 DOM. The axle side brackets came with the axle I bought, so we only had to weld brackets on the frame side. We drilled out the stock axle side supper bushings to fit a 1/2" fine thread bolt instead of 7/16".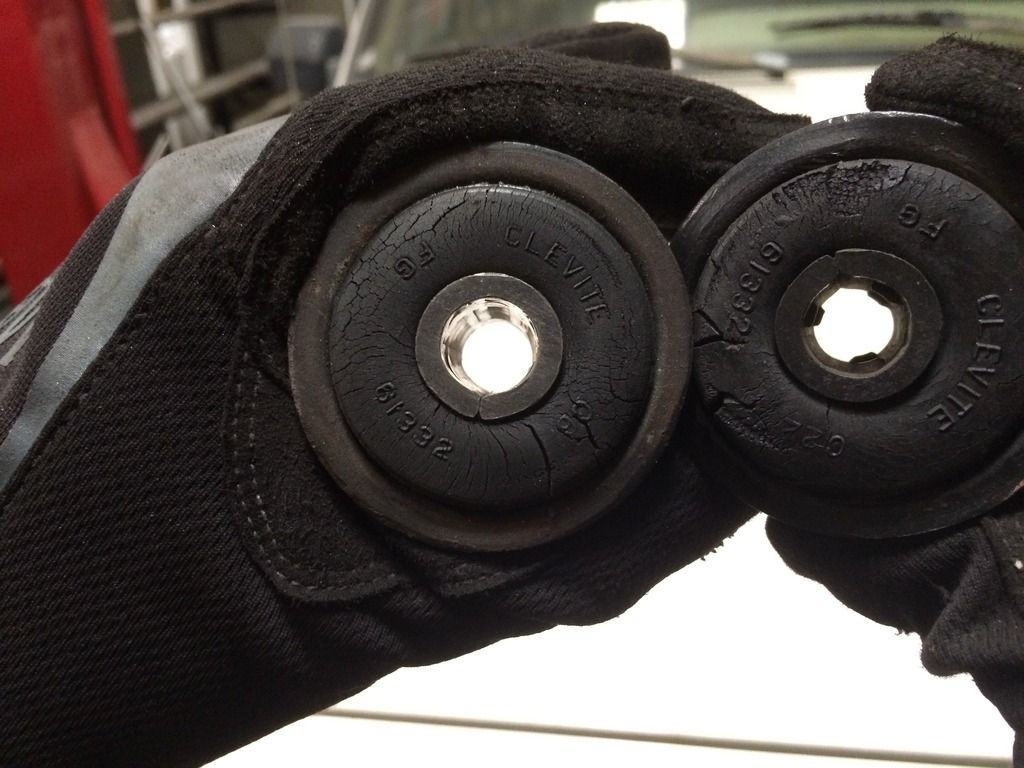 The axle also came with a Teraflex high steer knuckle. My steering is also 1.5x.250 DOM. We drilled out all of the steering holes to 3/4 and inserted tapered bushings so that I could have 1 ton tie rod ends for the drag link and tie rod. The only bracket we had to make was the track bar bracket. In order to keep the tie rod from hitting my dif when I turn I used the ruff stuff offset tie rod ends.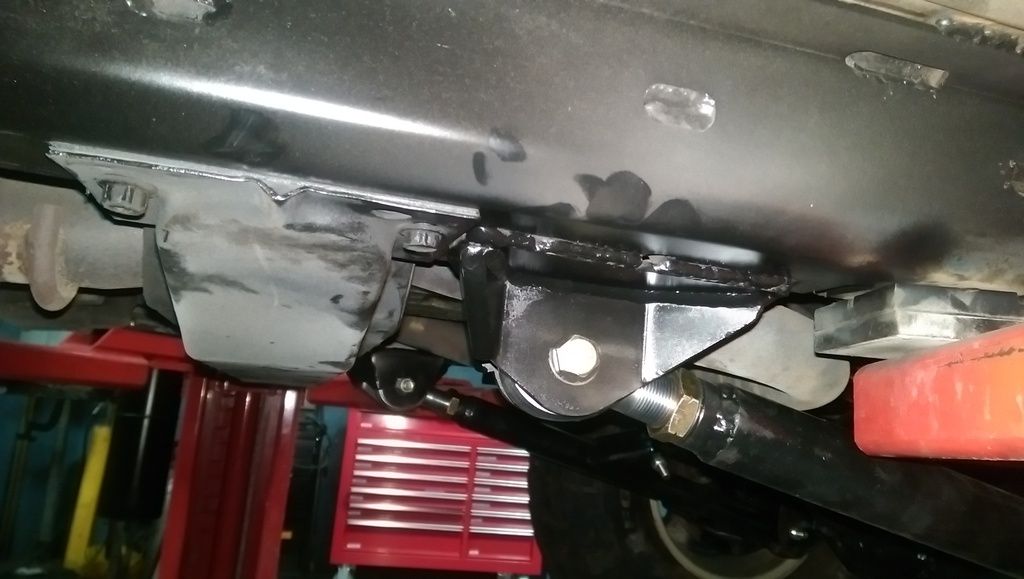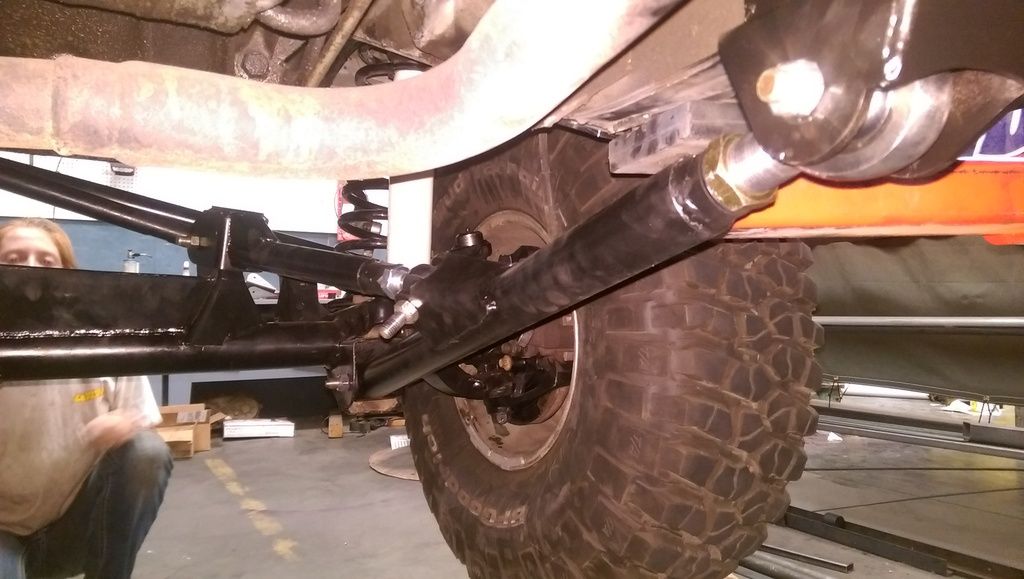 Right now my shocks are limiting my droop and my coil springs are limiting my bump.
Bailey has already become accustomed to being a shop dog.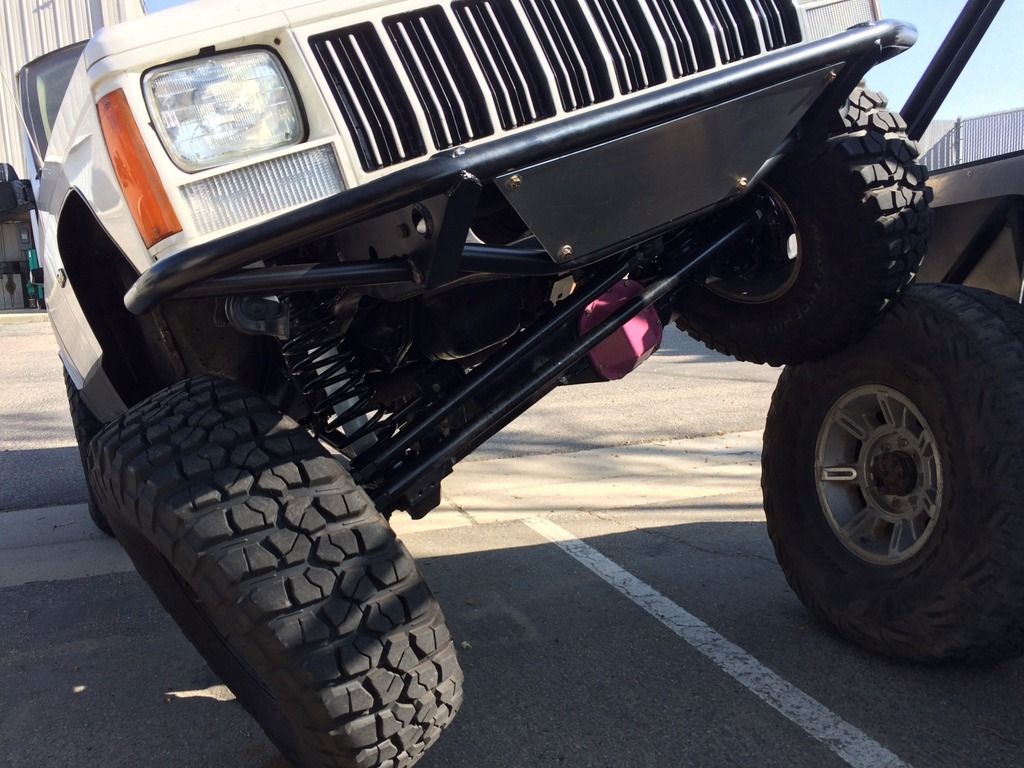 I had Paso Robles Welding bend the sliders to make them fit the body lines. They are made out of 3/16 hot rolled plate. They are mounted to the rockers with rivet nuts. Square tube is welded to a pinch seam to tie them underneath with kickers back to the frame stiffeners.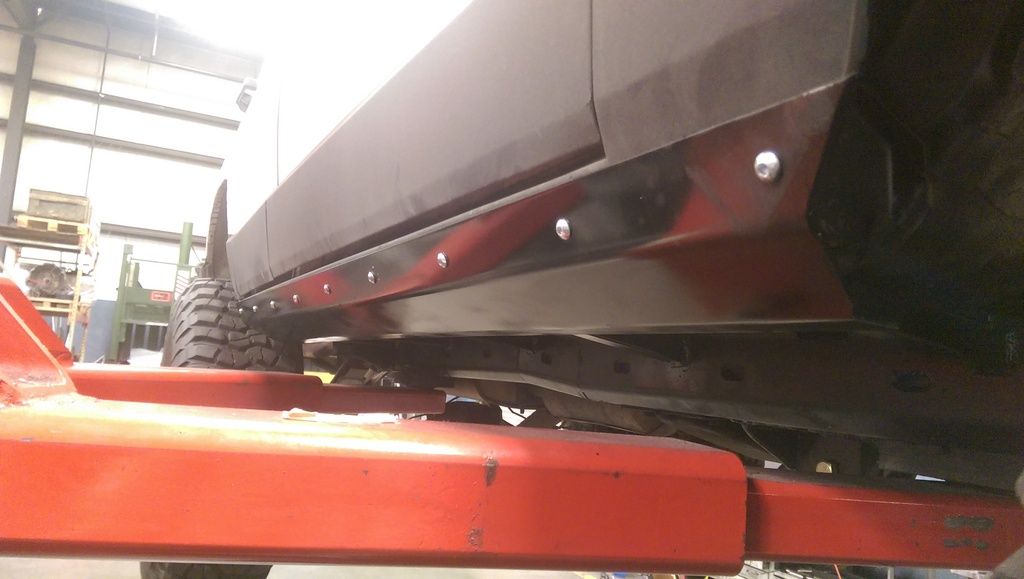 The roof is still there, for now... It will come off once the caging process starts.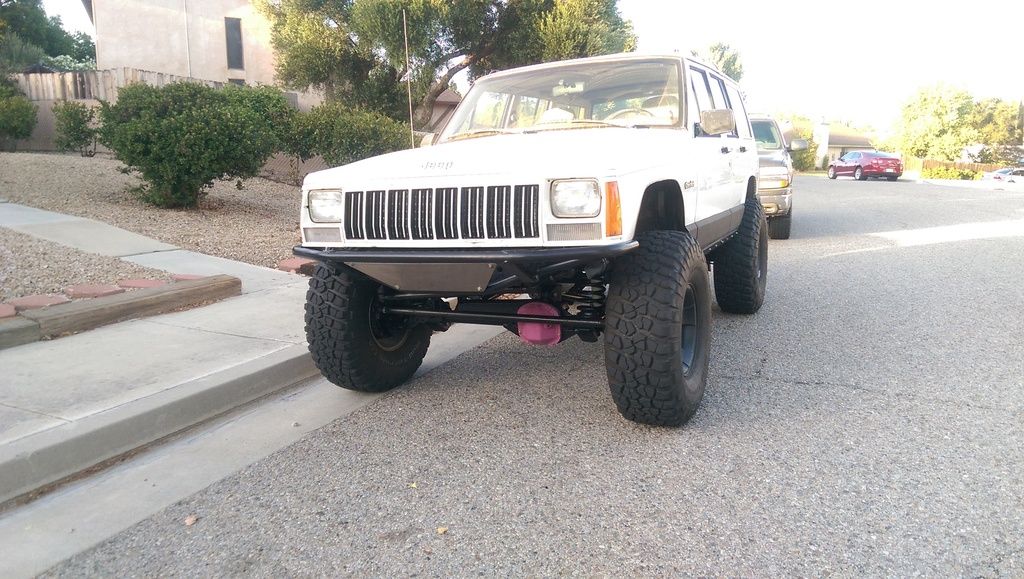 I told Riley I wanted to cage the Jeep in a weekend. He looked at me like I was crazy. But we did it...