I have done a good bit of work to this little YJ in the last few months so I thought I would post up some pictures and write a little story on her.
First of all the intentions of getting this YJ in the first place was to save money and not have a payment. Got rid of one truck payment and found this local YJ for $2000 with 140,000 miles on her. And that is a really good deal for around me. When a buddy of mine and me went and saw it, it was, "Man, maybe we should pass this one up." , but I got it any way.
It came from Alaska by a guy in the Coast Gaurd and he did not want it anymore. It was full of rust. Floors rotted out, surface rust in a lot of spots, lots of bondo here and there, big hole right behind the drivers side front tire, ( you could check the fluid levels in the bottles with out popping the hood ), nasty looking aluminum rear quarter pannels, bent all the hell front bumper, some weird looking home made thing on the back for a rear bumper, no carpet, no back seat, no console. Nothing at all on the inside but the front two seats. And boy did she need a tune up.
I know I do not have any before pictures. I should have taken some but I did not. I did take some during the lift but my camera card messed up and I lost them. So here are some current pictures.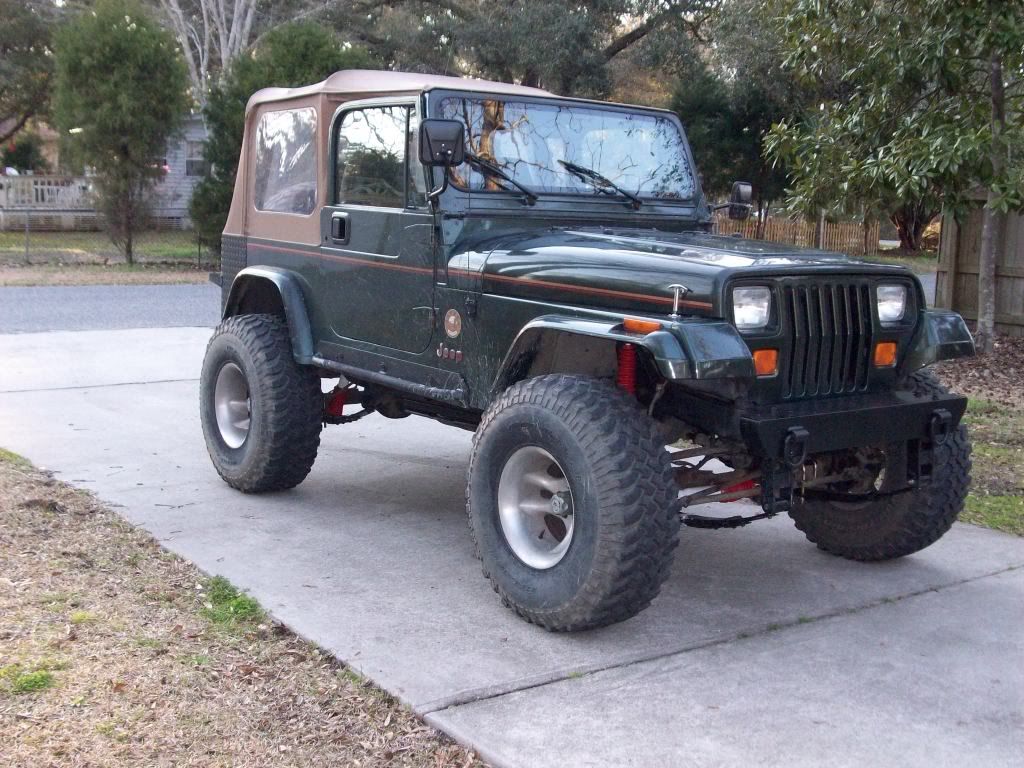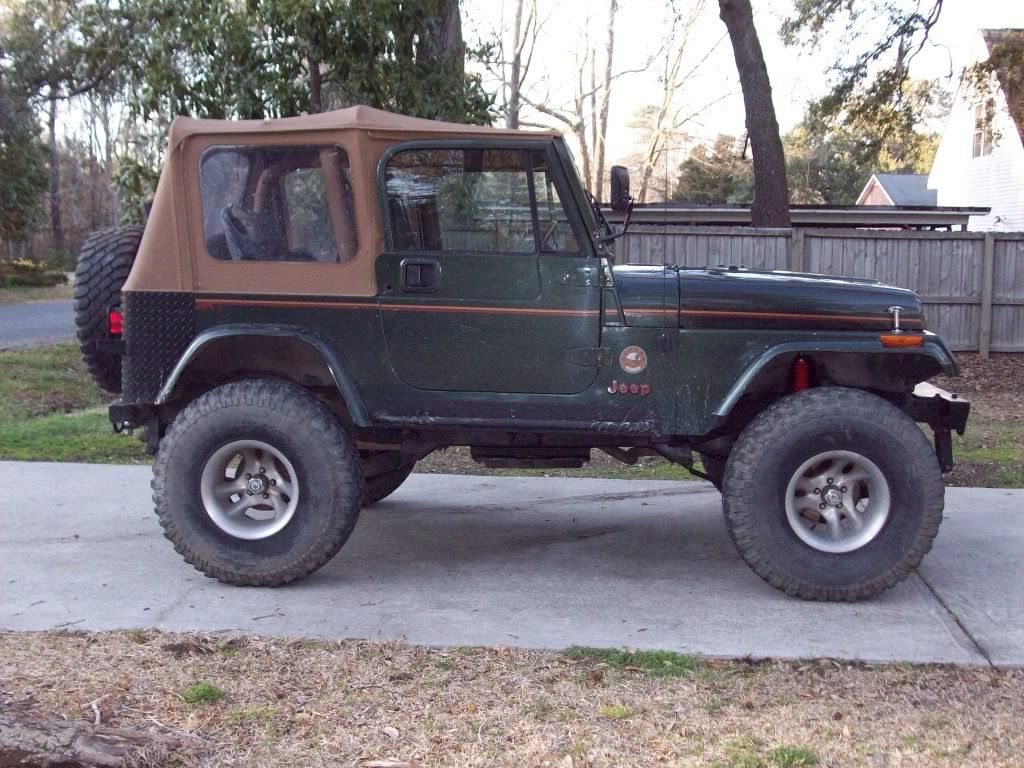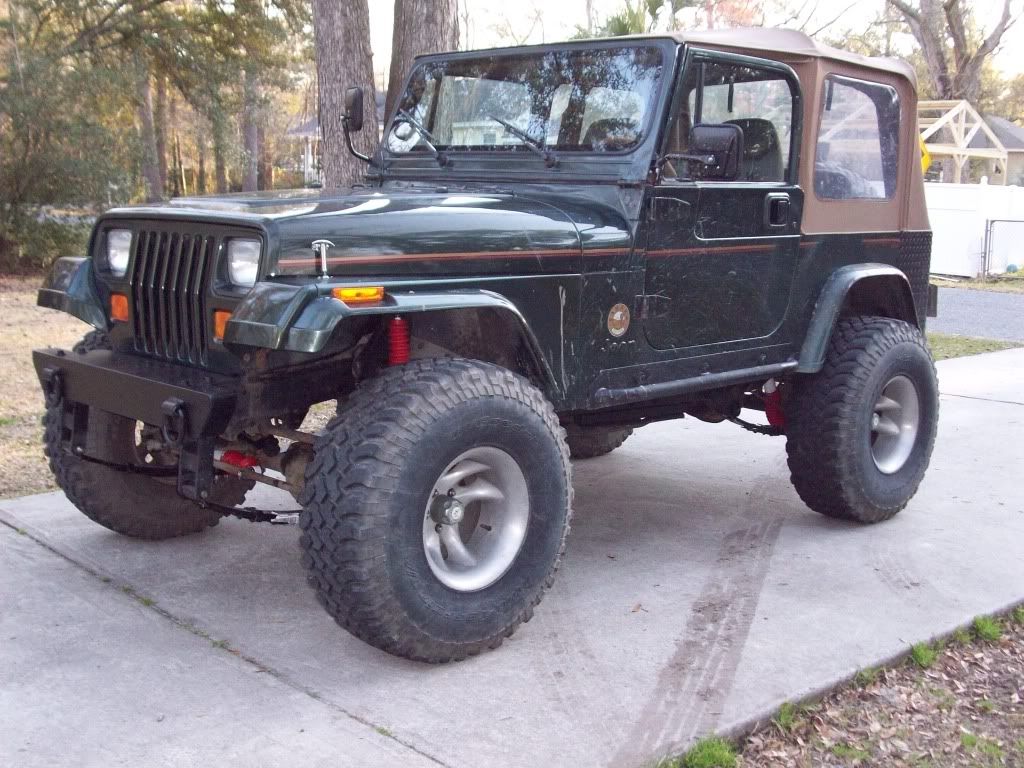 Well there are a few of her now.
Below are the bumpers that I made for her.
Since the day I got her, just this past December, I have done the following;
-Major service and tune up
-Glassed up the floors and the giant hole in the front drivers side front fender, the one that you could check fluid levels with out popping the hood.
-Fixed up a lot of the other rust spots. Still have a lot to go.
-Painted the inside floors. Have plans of putting bed liner in there in the future.
-Put CJ style mirrors on so I could still have them when the doors off.
-Stuffed in a TJ rear seat.
-Built a lock box lid behind the rear seat.
-Painted those aluminum rear quarter panels.
-Built the front and rear bumpers.
-Got rid of the old 31's and stock rims.
-Put on 35" BFG Mud TA's with a 4" RC lift, 1-1/4" shackels, track bars removed. Trimed up the flares and fenders.
Future plans;
-Build a rear tire carrier
-Console and stereo would be nice
-Rear axle swap out
-Possibly new front seats
-Winch
-Tail light mod of some sort
Way in the future plans;
-V-8 swap
Right now she is still running all stock drive train and doing well with the 35's on it. Better than what I thought.
So tell me what you guys think. Any thoughts or ideas for her?