So as a few of you know, I am putting xj rear leaves in the back of my jeep flipped around to stretch the wheelbase 6in. I was going to move my front hangars around, and redrill my perches to only get 3-4 in and keep the gas tank in its location. But that is no fun... right
:haha:
So I did this.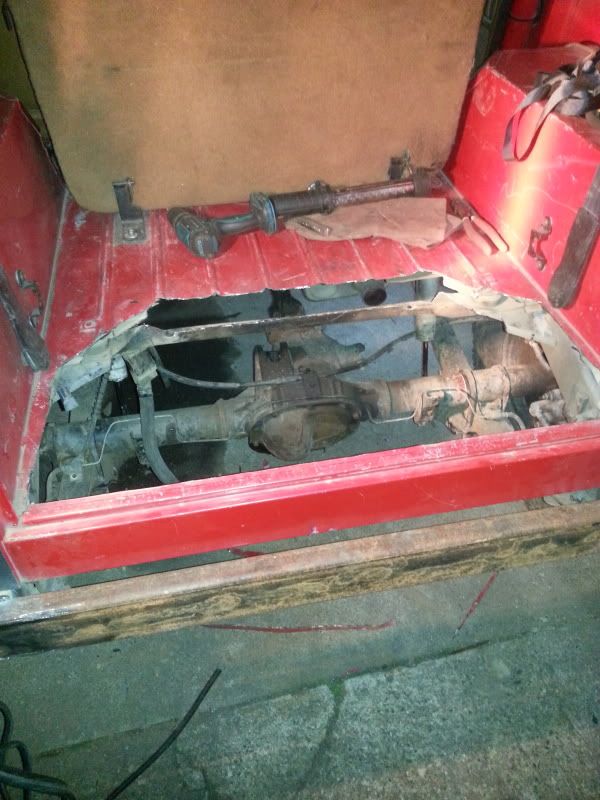 At this point my wife came outside to see what all the racket was and Was doubting what I was doing and asked why I was ruining my jeep lol.
test fitting my spare tank.
And finished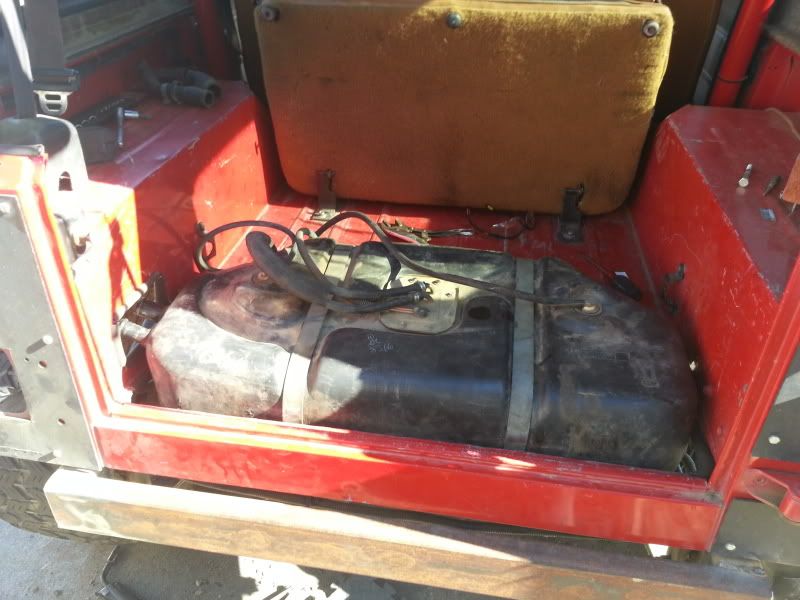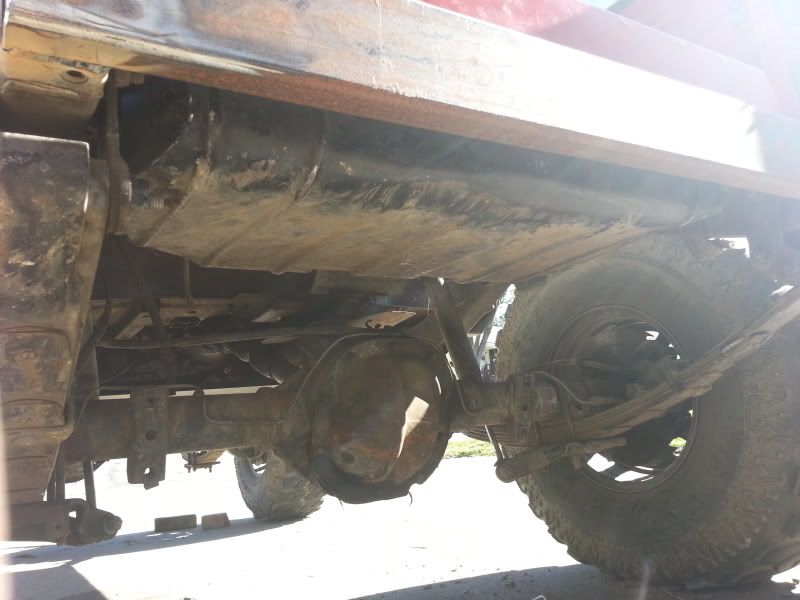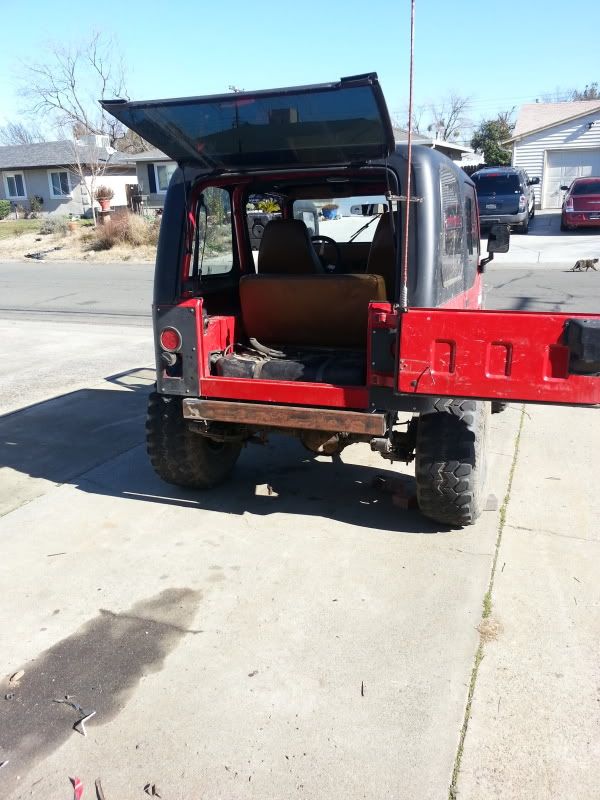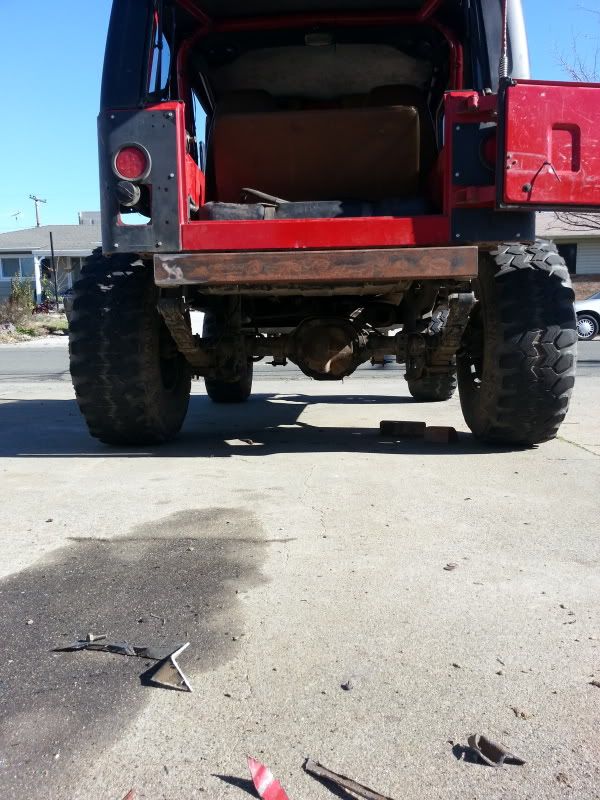 I moved my rear seat all the way up so the rear holes on the bracket were in the front holes in the tub and it looks like i can split the difference and gain some more leg room.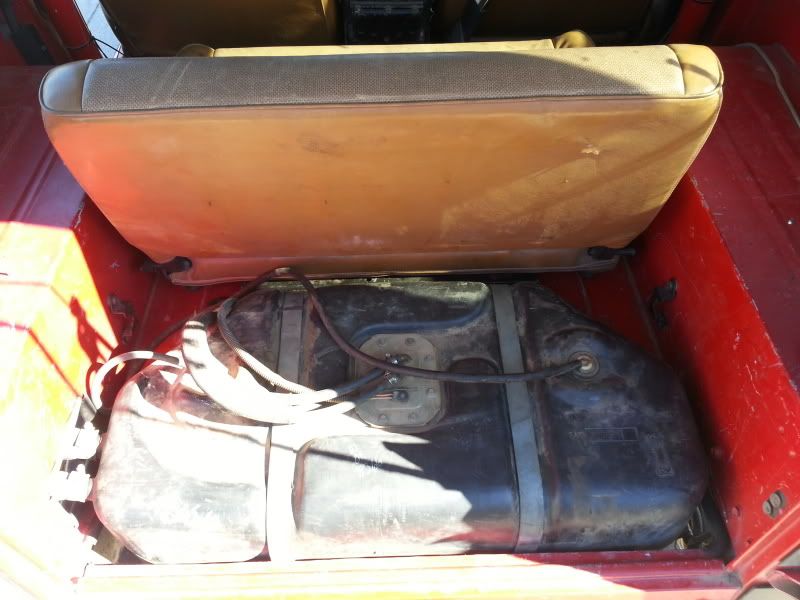 Now i just need to grab a TJ style filler neck and make it on the driver side and make a removable cover for the tank and Its finished.
Now I have plenty of room to stick that axle back. Oh also If you didnt notice, I cut the stock rear crossmember off and welded in a piece of 1.5x4 .250 wall. The sides will have fishplates, and that is what i will mount my rear hangars onto.