Loaded up for camping/con with family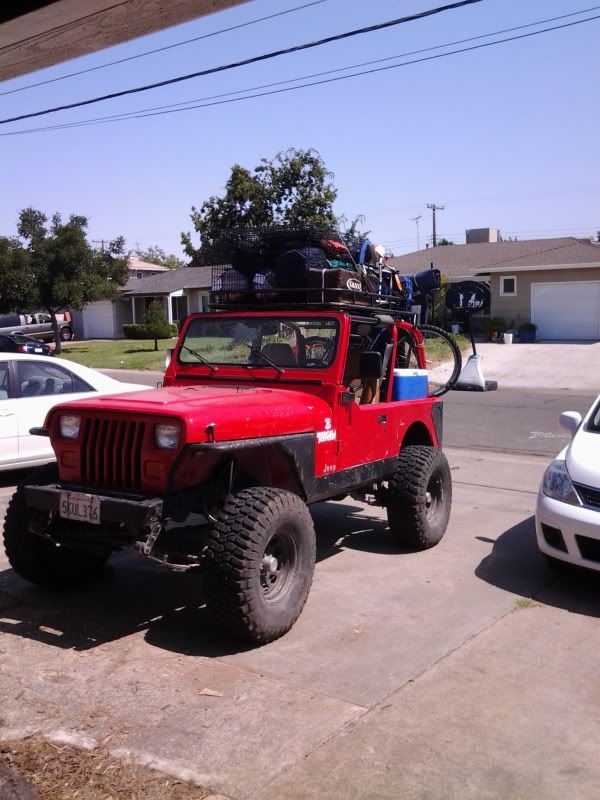 I was actually able to fit all my crap and had some room left over. I think I am gonna make a little trailer for quads, and to fit stuff on there instead.
One thing that happened on this trip is halfway in the loon side I got out to look around and looked at the front end for some reason and saw that one of he u joint caps on the driver side axle was halfway out of the ear. Looks like the snap ring fell out. I haven't done the full circle clips yet. So I puled the shaft out and took a keyring and cut it into a half circle and put it back together. Worked like a charm and I was able to wheel into lil sluice and back without an issue.
Also helped a guy that broke chromoly shaft in his locked d35 rear on just 33s. Found him at around 330pm he had been out there since 9am. He couldnt get the c clip off the broken stub or get the locker out. So i got that out for him in a few mins and watched him do other things the hard way before we left. He wasn't the smartest
Here is my Rubicon trail fix.
Stock clip on left, modified cut keyring on right.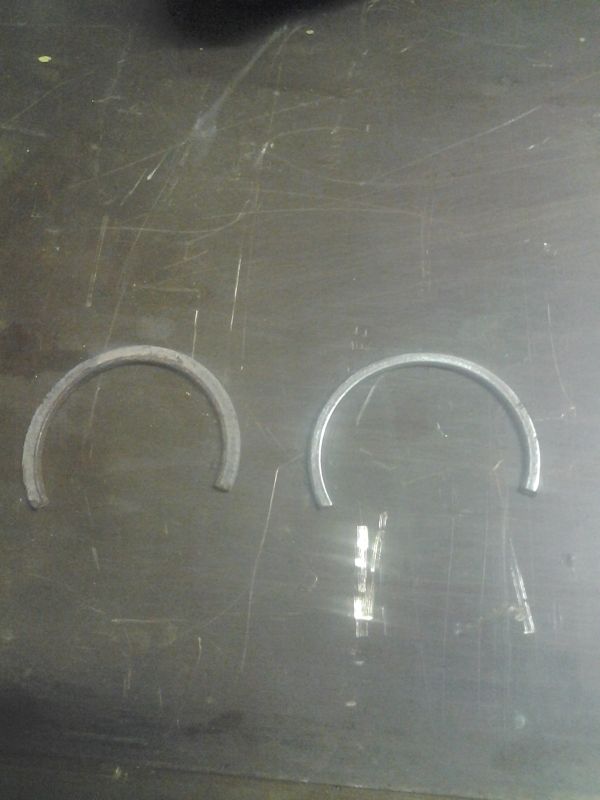 Pulled the axles and ground out the yokes to fit full circle snaprings. So should no longer be an issue.