Using factory coolant over flow, the ecu in the oe location also the evap cannister relocated up about 2". Still all fit's!!!!!!
Factory Air box, relocated up a few inches using a modified facotry mount.
Factory air box other side, also aux fuse panel closed up and electric fan.
More fuse panel and batt area.
Electric fan(take a part ford 2 speed)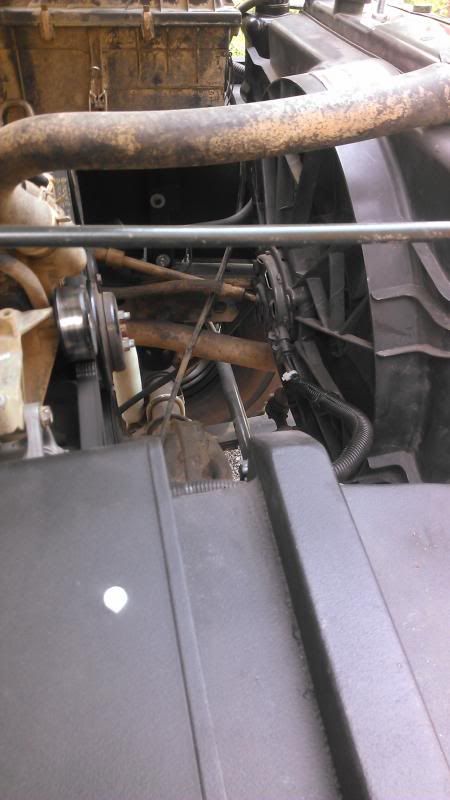 Open fuse panel, relays for fan and temp control, plus fuses for cb and aux lights.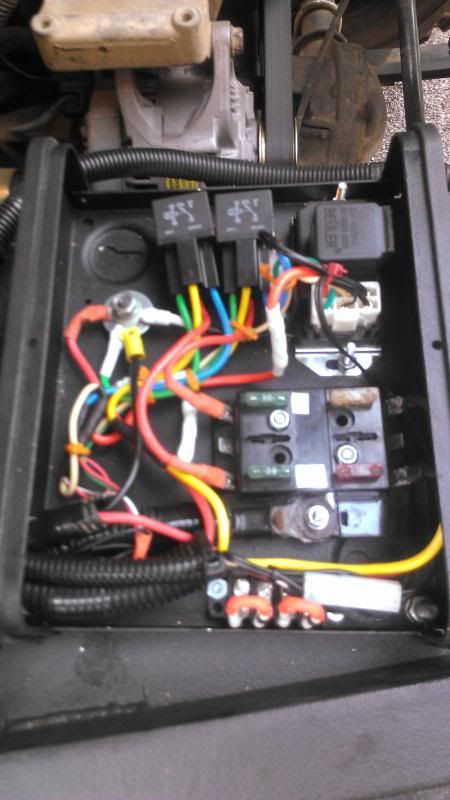 skid plate pics. Not great but...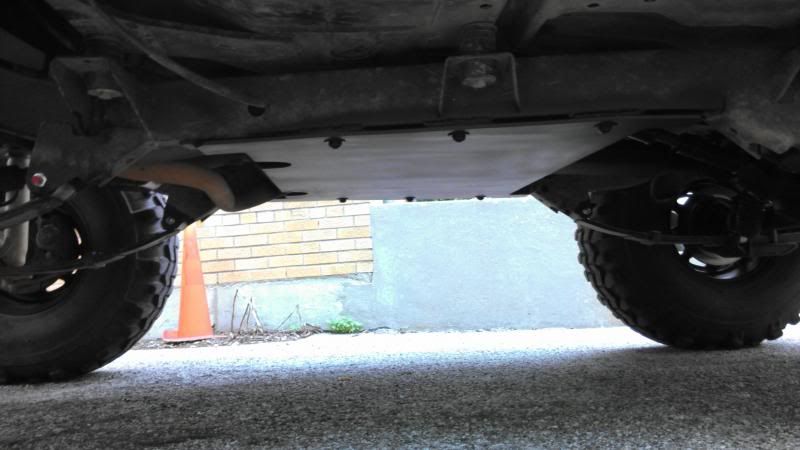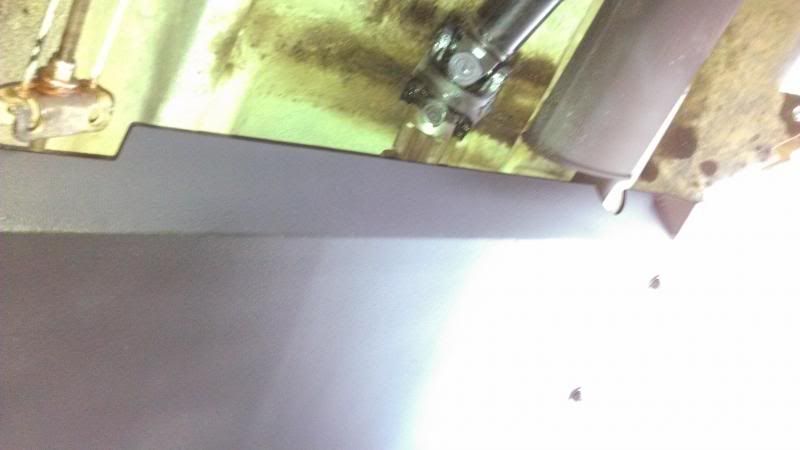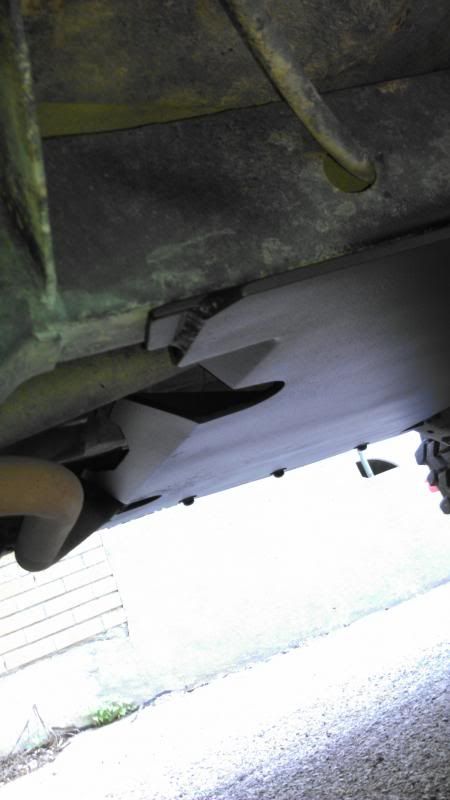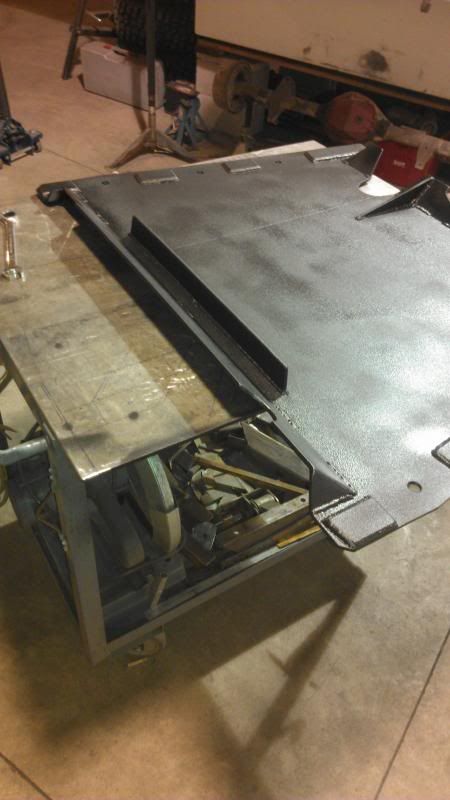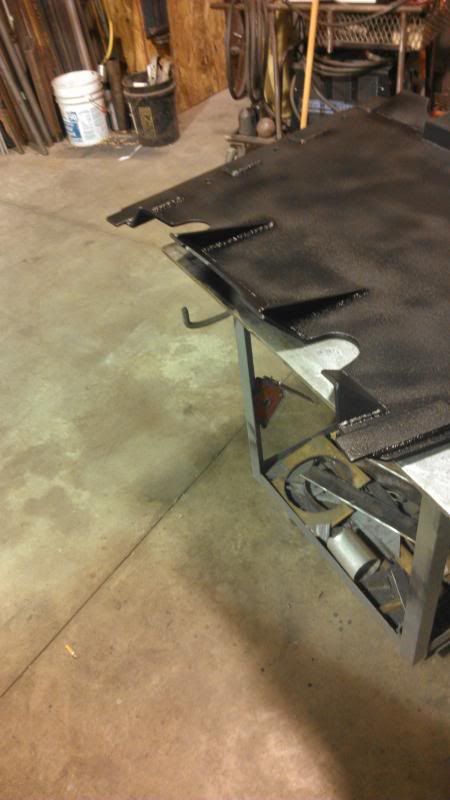 Thats it for now! It's up to date. I have been driving the crap out of it and just saving up for the next wheeling trip. She does really well with the 4cyl, and 4:10 gears. I am actually surprised how well. It will be perfect for a 5.3/6.0 v8 swap someday.
All of the fab work has been done by me in my garage. I have had some help muscleing some stuff from a good friend but other than that it's been an adventure so far.
I know that tons of yj's have been done about a million different ways but this is my take on it so far. Any questions just ask!