I have a ton of pics still to go thru a but here are a few more.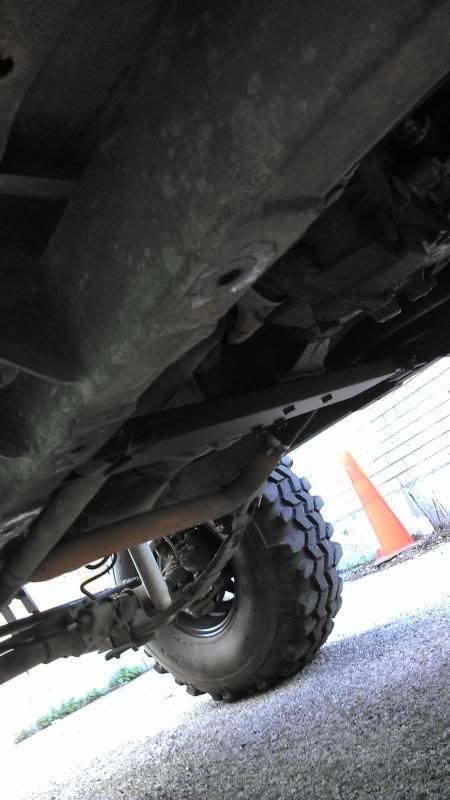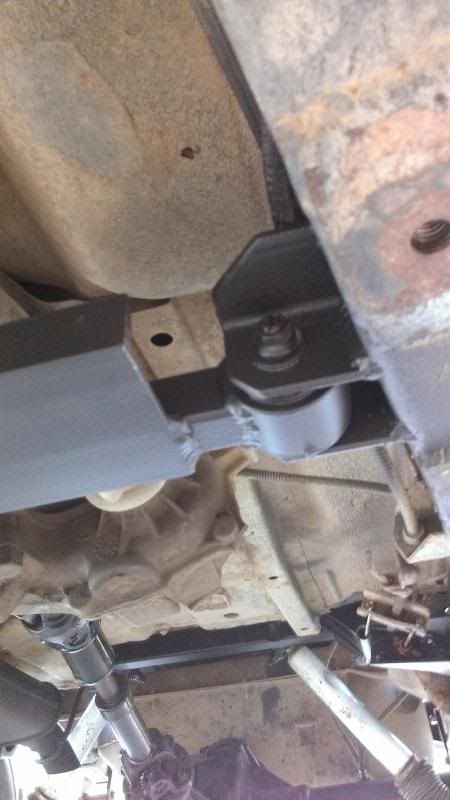 In this one you can also see my home made u bolt skids, my custom shock mount bar. I have more pics of those better somewhere. Plus my bodaciously cheap exhaust. 2" pipe i had, a $25 thrush muffler and a $4 turn down.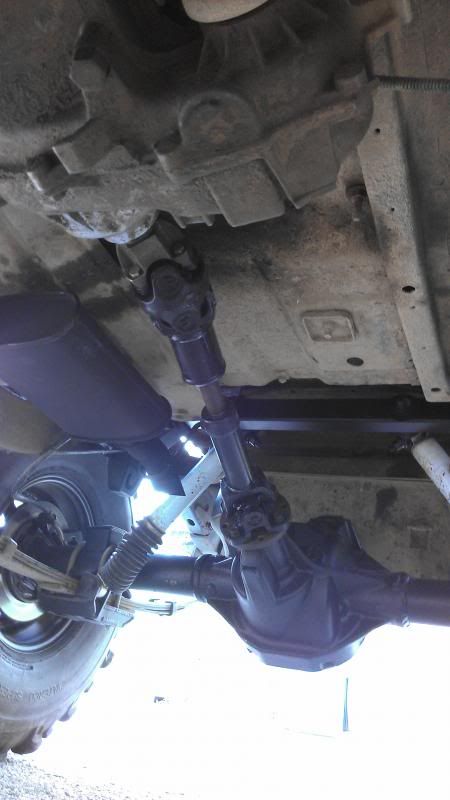 FLAT! except for the damn exhaust.....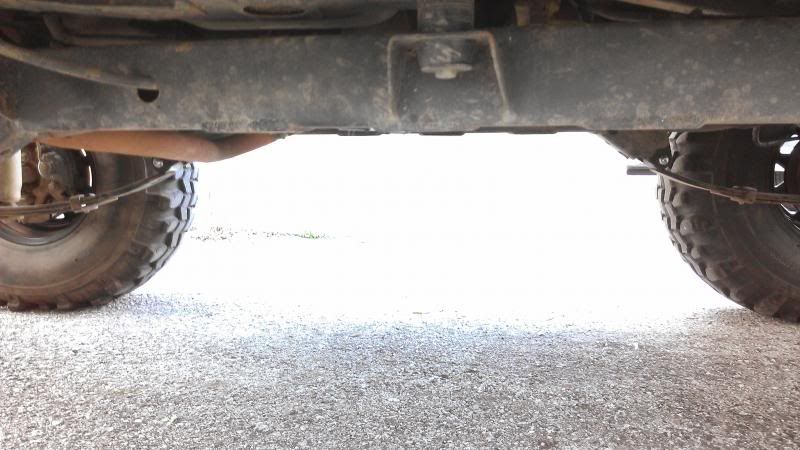 Just because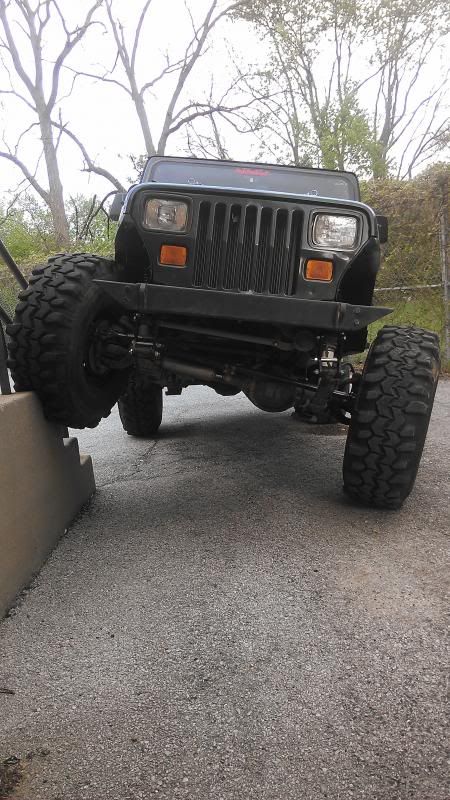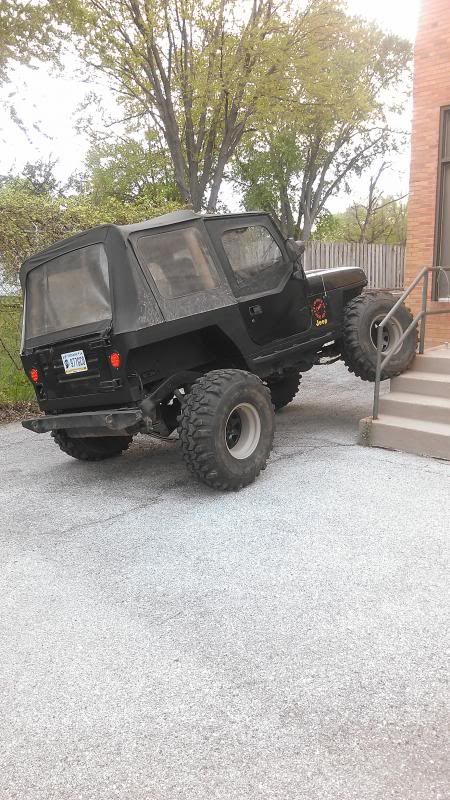 Steering box brace i made out of some junk i had...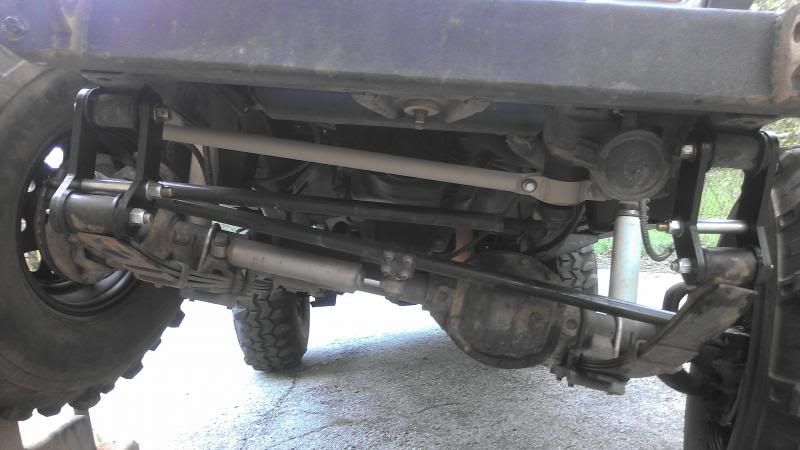 Revised switch panel for elec fan and offroad lights.