Registered User
Join Date: Jun 2010
Location: Utah
Posts: 27
94 YJ College Build
---
Hello all! I've had my Jeep for a year, bone stock. New to Jeepin and auto's in general, So if I have retarded or dumb questions, forgive me. Suggestions and tips welcomed. Thanks for advice and apologies in advance. Cheers! -Kirb
Scratch: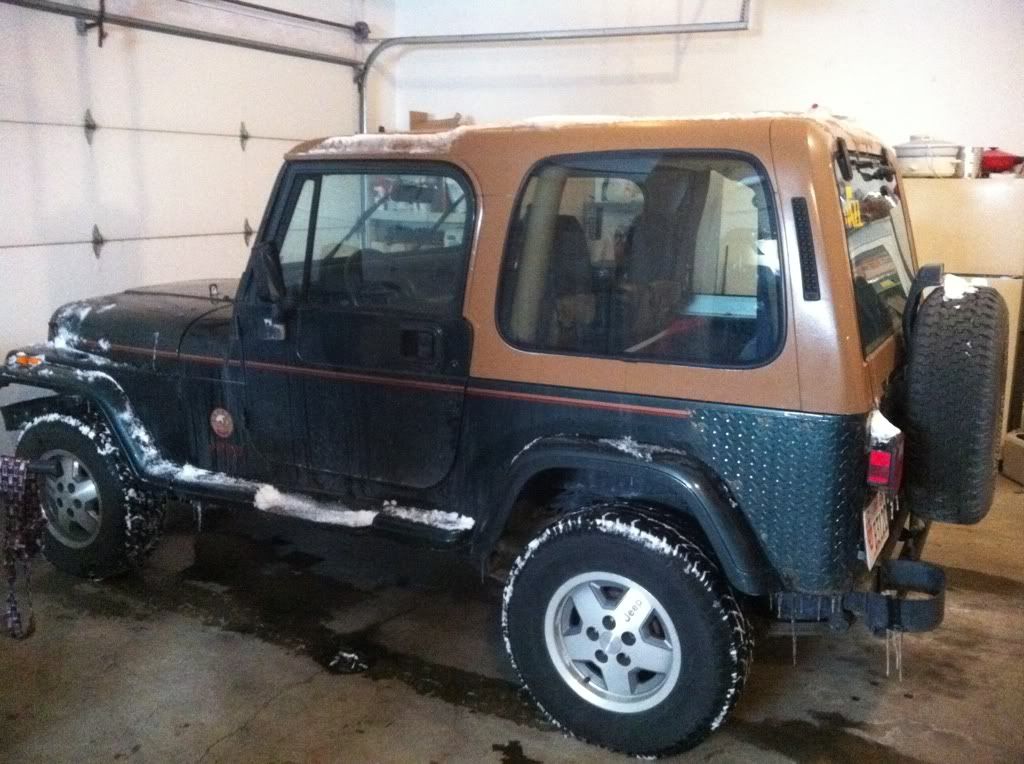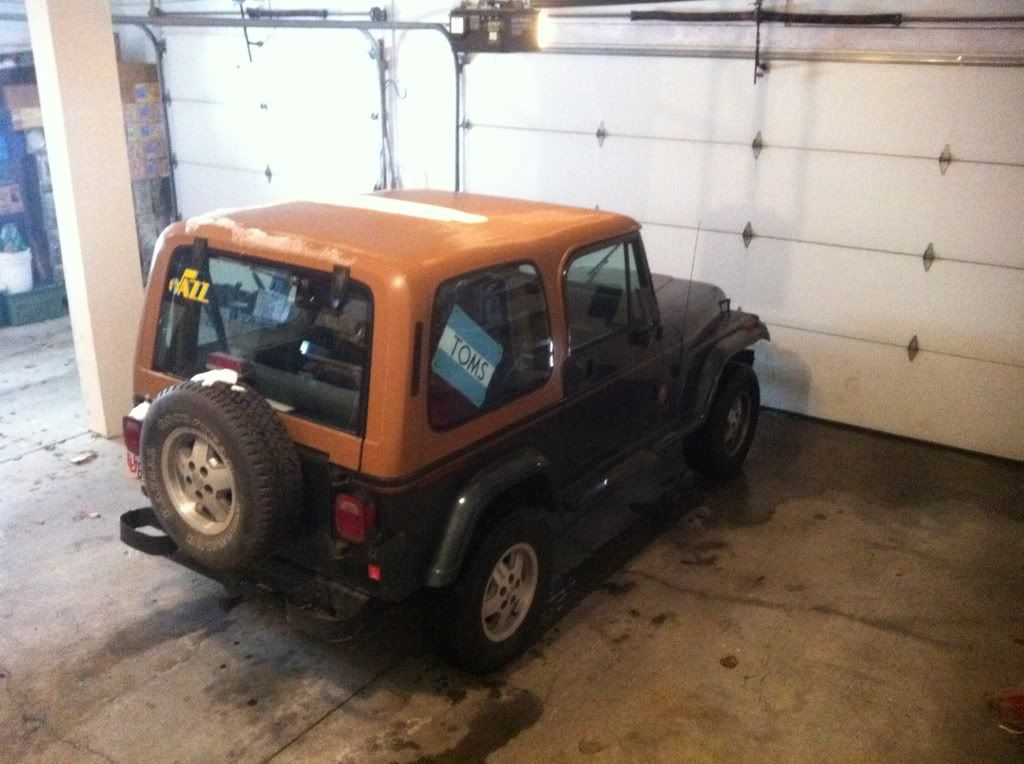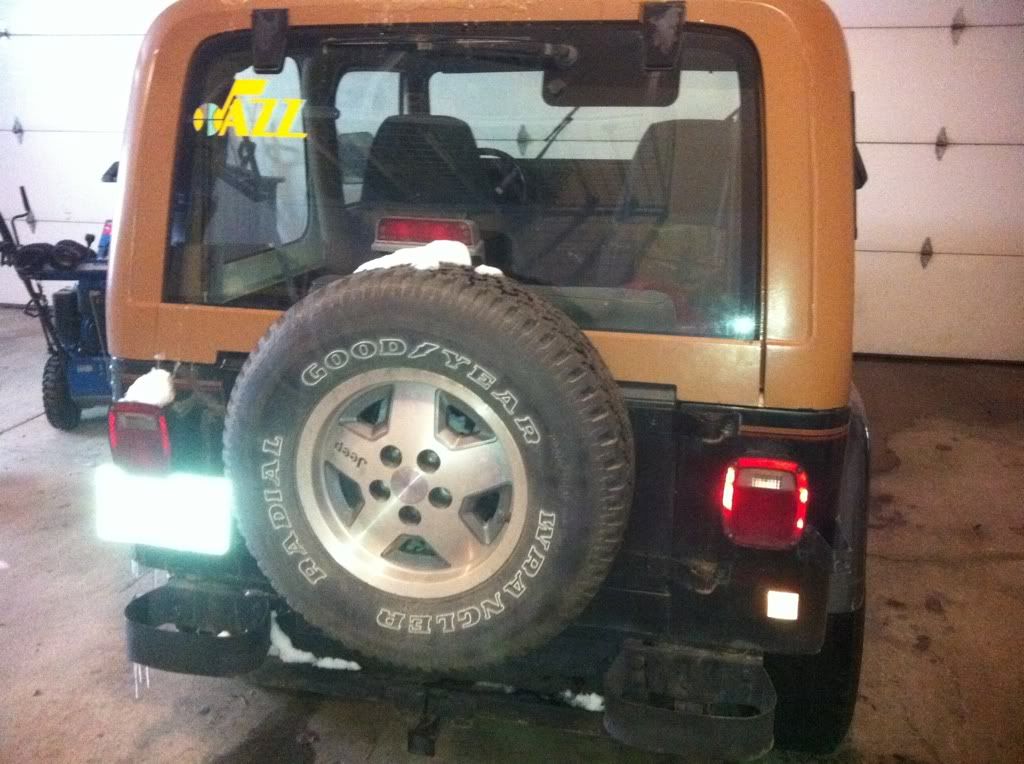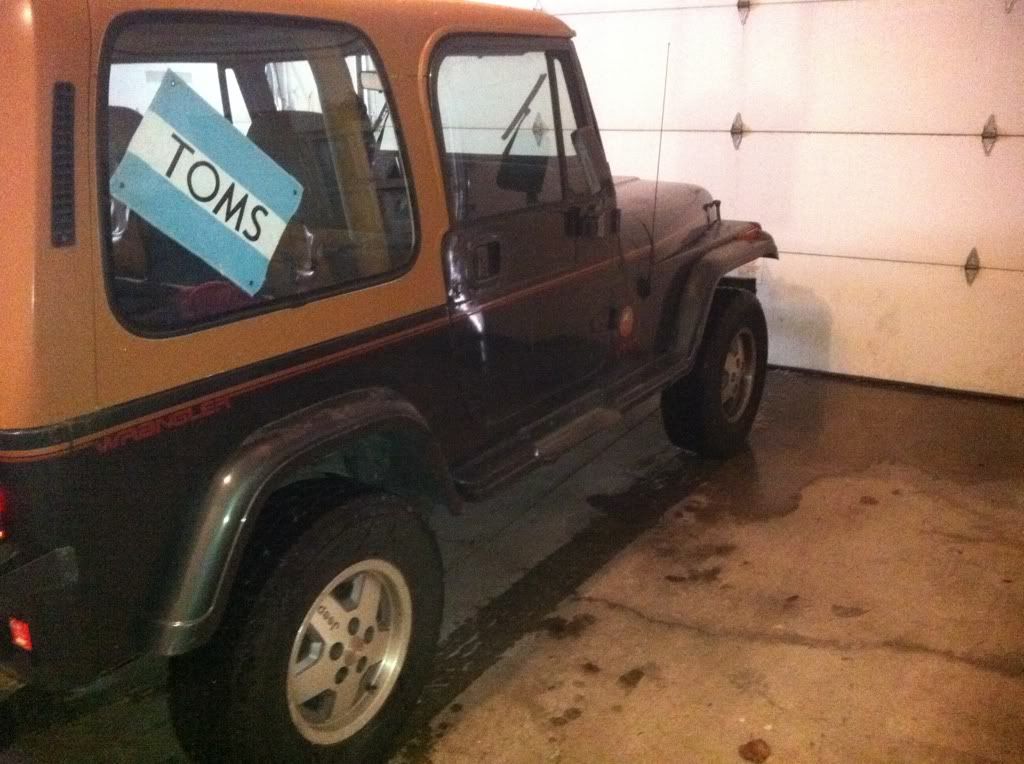 Painted Rim(s):
Stock Rims, lookin to shake things up a bit and start modding on a lower budget.
Original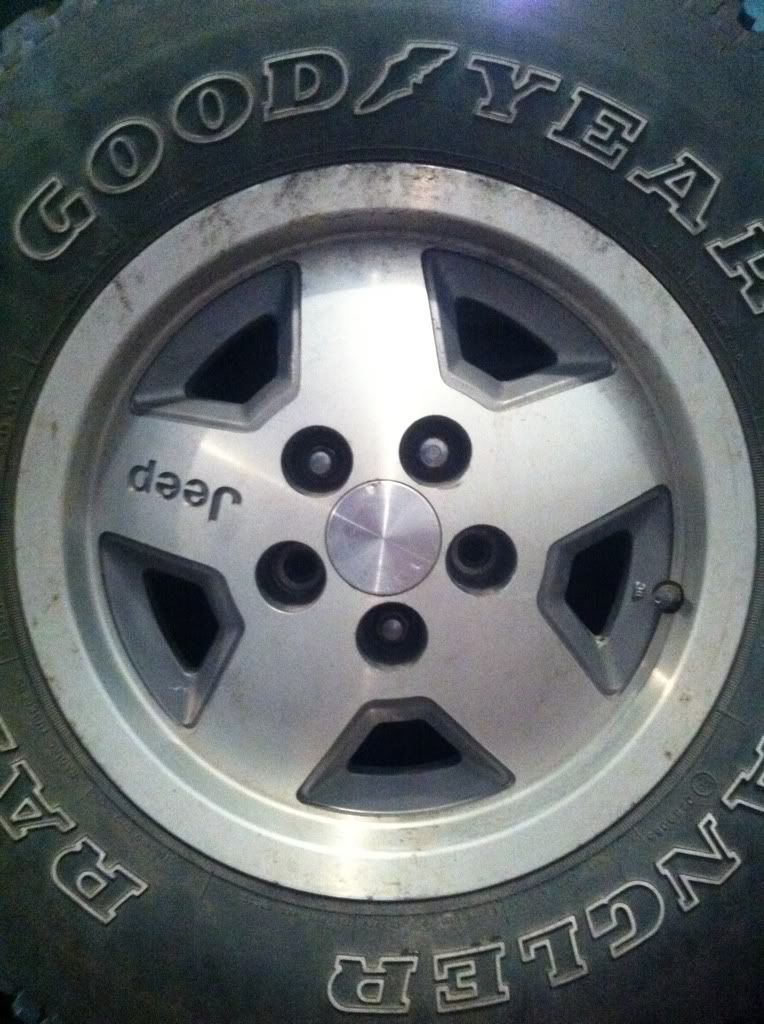 Tested the back wheel to see how it would look, turned out sick.
Got some foam paint stripper, let sit for 15 minutes. First time using the stuff, so I was a little confused when it was all bubbled up. Turns out thats the clear coat.
So round 2, got it all cleared up and dry, masked the tire with playing cards, a tip I found on another thread, and proceeded. (The cards had a hard time staying in, so I think I'm going to mask with painter's tape for the other 4.)
Cards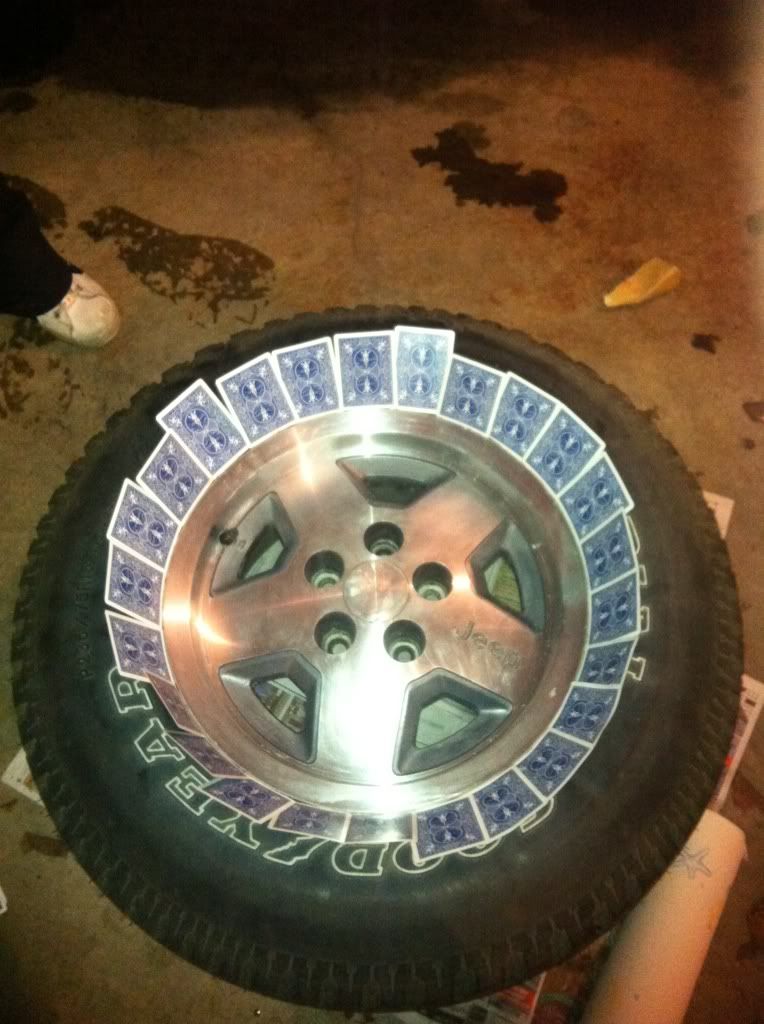 Primer (2 coats)
Finish (flat black, 3 Coats)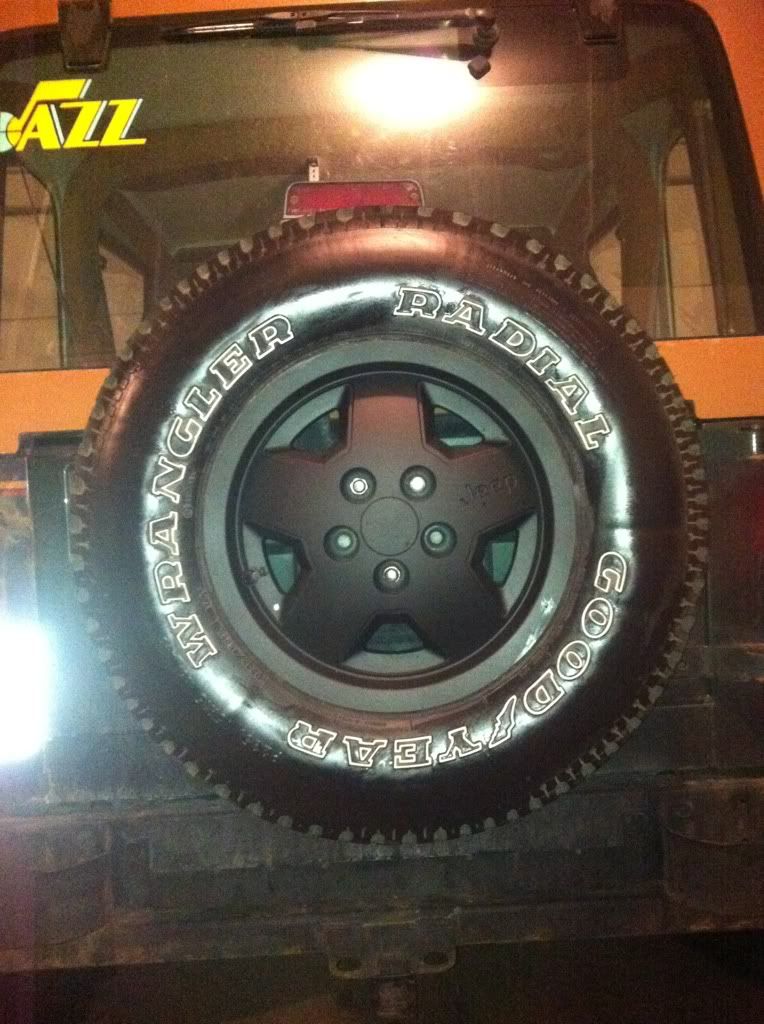 I didn't do clear because I figured if it gets scratched it'd be easier to touch up and look better. Correct me if i'm wrong, but it looks pretty good.
So it turned out pretty good I think! Tomorrow I'll hit the other 4 and post pics of how it looks all done.
Future work:
Full body rustoleum rattle can paint job, the guy I bought it from left it outside since he bought it, lots of clearcoat deterioration.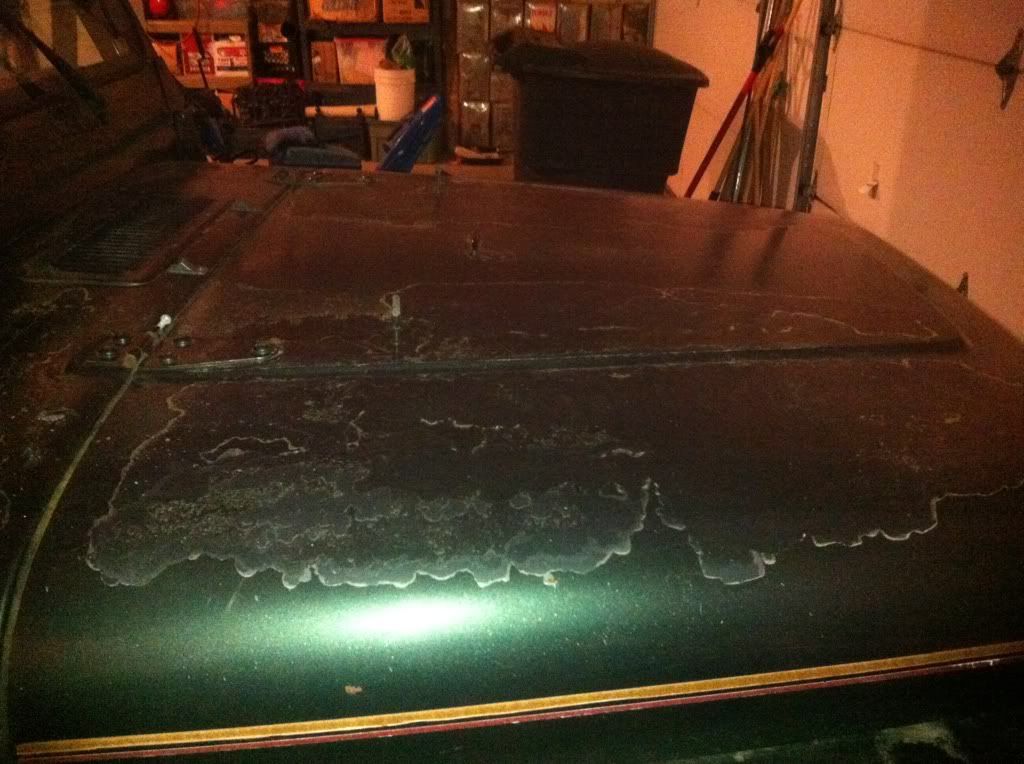 I also need a new windshield frame before I paint. It's pretty rusted and bubbled underneath the actual frame portion.
Thanks for lookin! -Kirb
Currently Active Users Viewing This Thread: 1

(0 members and 1 guests)