This thread is for my dad, he picked up his first jeep in febuary, as soon as he drove it all the jeep bugs crawled out from under the seat and bit him. All of the work is being done by him and yours truly (his son). It has came a long way in a short time but hopefully will go a lot further.
Heres the night we brought her home. Traded a 95 chevy z71 for her. Its a 93 160,000 on the 2.5l. Runs pretty good, doesnt seem to have been off road much.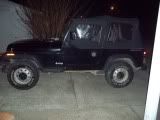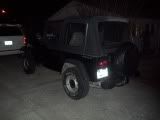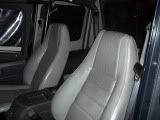 Kinda rough, first thing we did was strip the interior and clean it up, no pics though. Updates later tonight.