Registered User
Join Date: Oct 2013
Location: Prunedale
Posts: 34
Well, I finally feel like I can put my zj on the forums, i got my lift done, and got a set of 32" km2s installed today, and decided i should make a build thread, so heres my attempt. Will add more pics and stuff soon. Also want to say, this is still my daily driver, so i dont want to go too crazy until i get a second vehicle and this can be dedicated for offroad.
Before lift: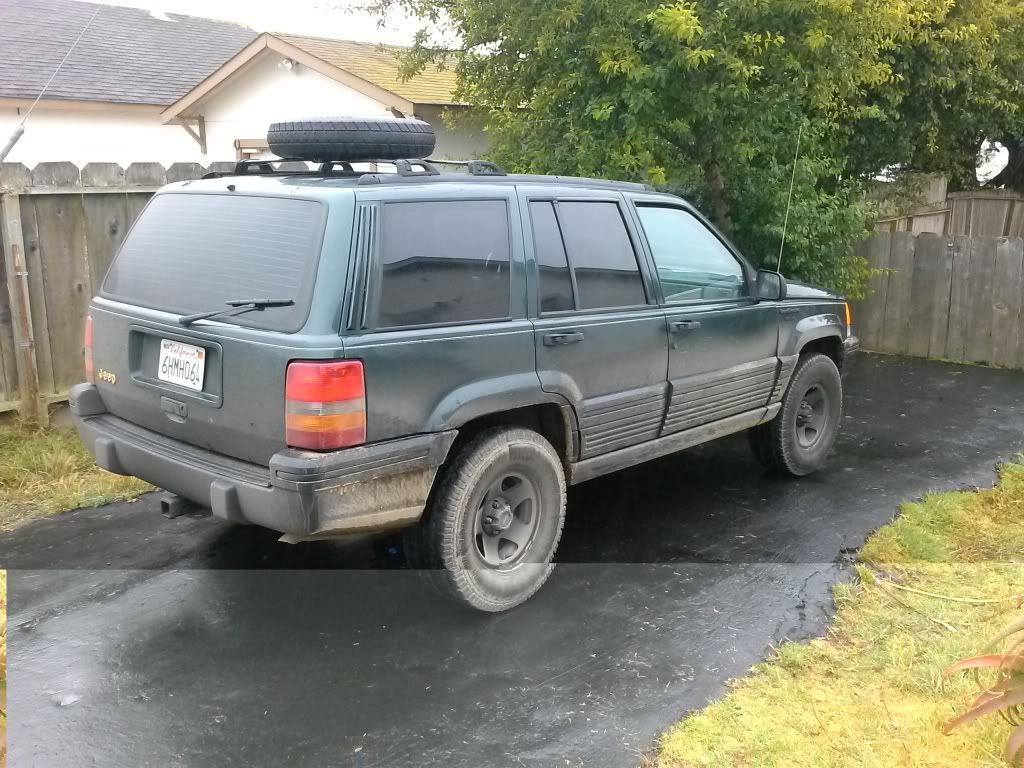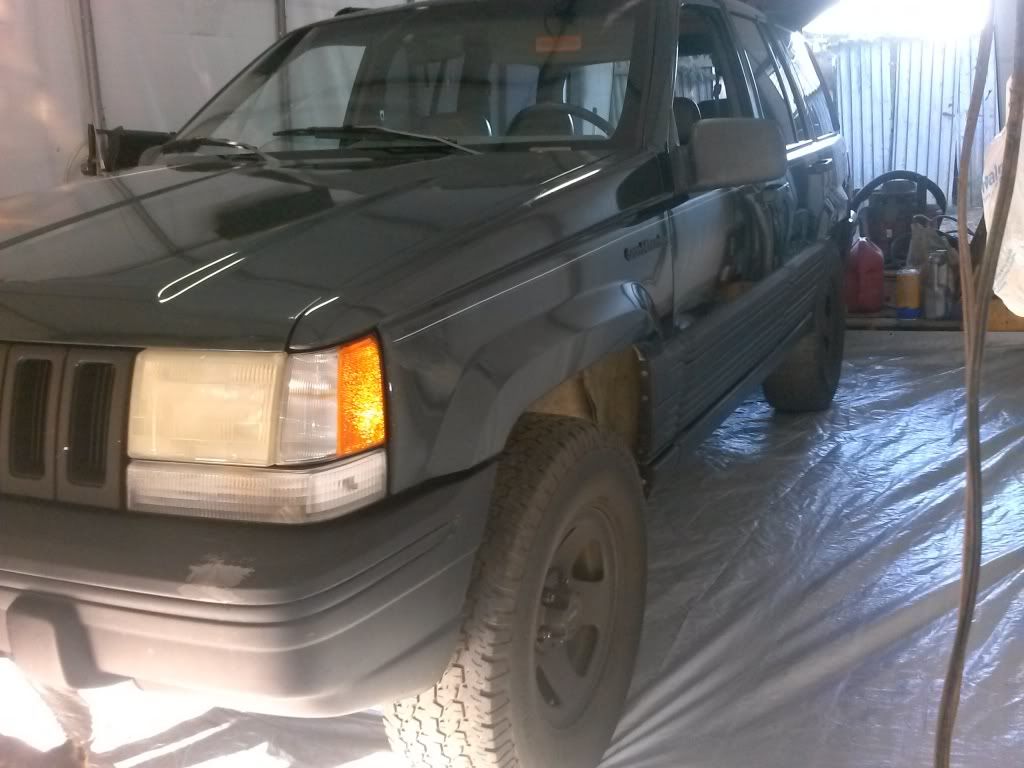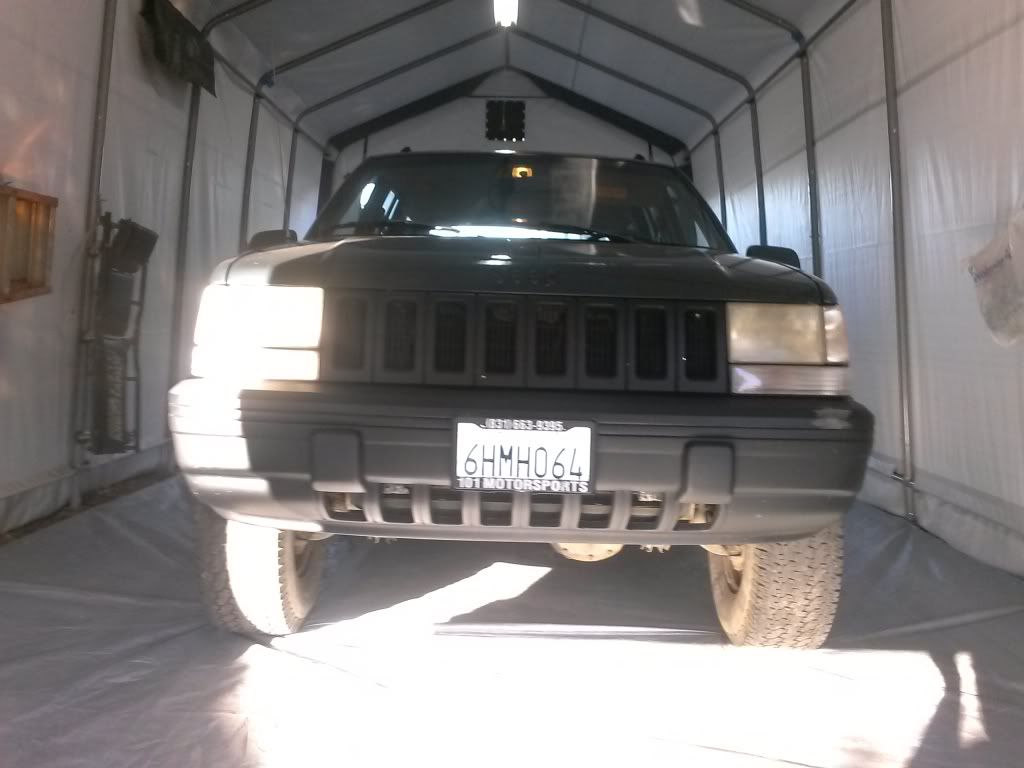 Plus 4.5" iro kit, factory control arms for now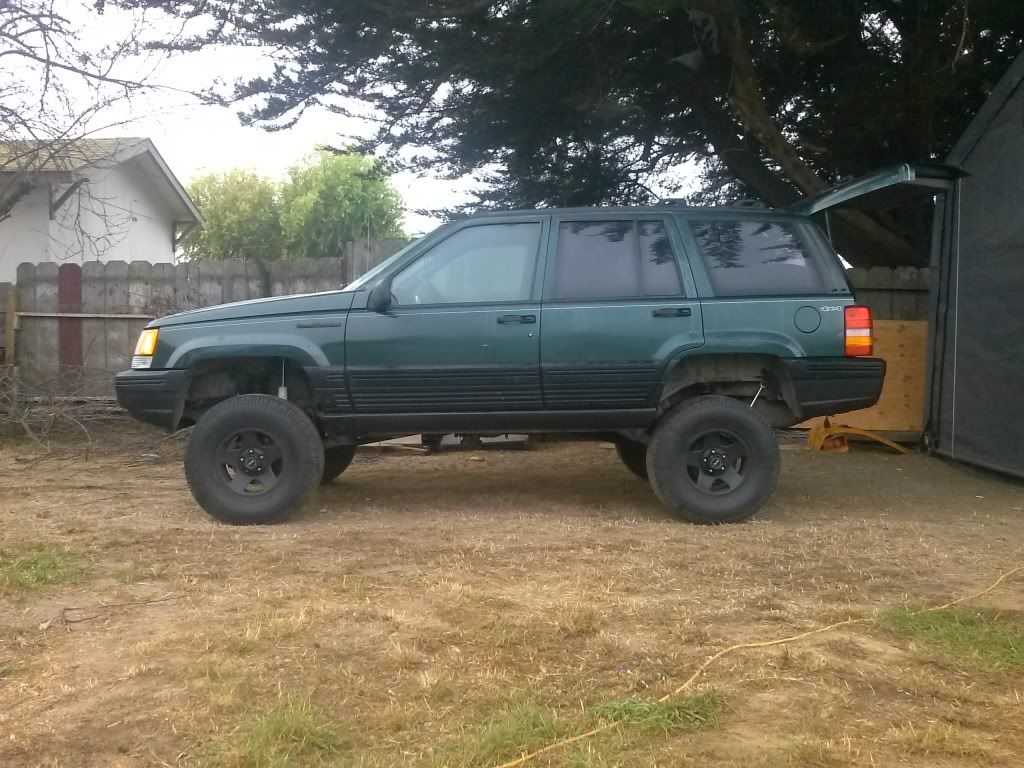 (note, this pic is with the "4.5 inch lift springs they sent, which gave me 6+" of lift, and was way too much on the stock components, and even the rear fixed trackbar they sent me was off, i decided to swap my springs out for 3.5" springs, and they fit perfect, and give me about 4.5" front and 4.75" rear of actual lift. Dont ask me why this is, i have been trying to figure it out for weeks.)
decided to lose front bumper cover for now, threw a few coats of krylon on the bumper.
Before: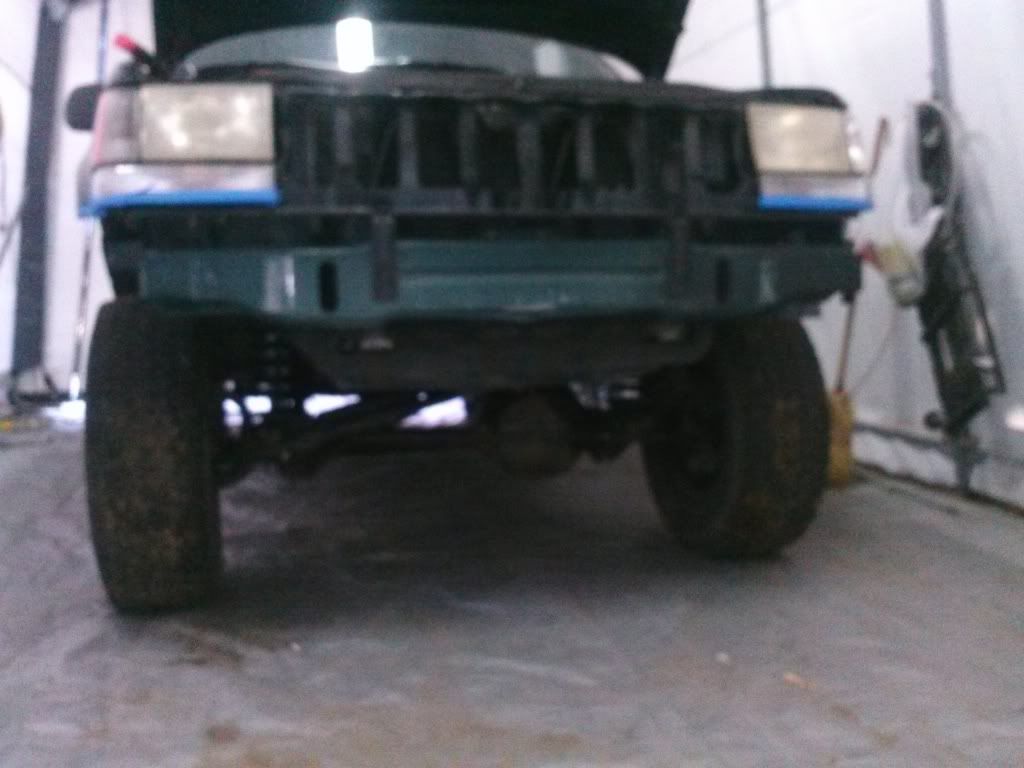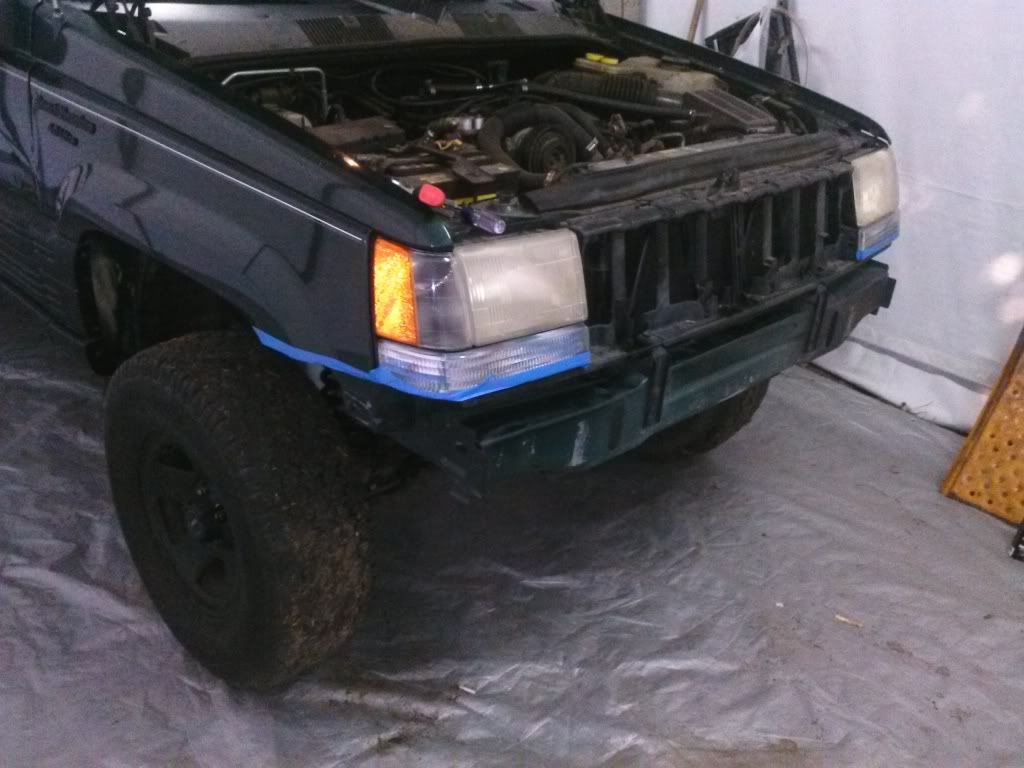 After:
And as it sits now, with km2s, is all coming together pretty well.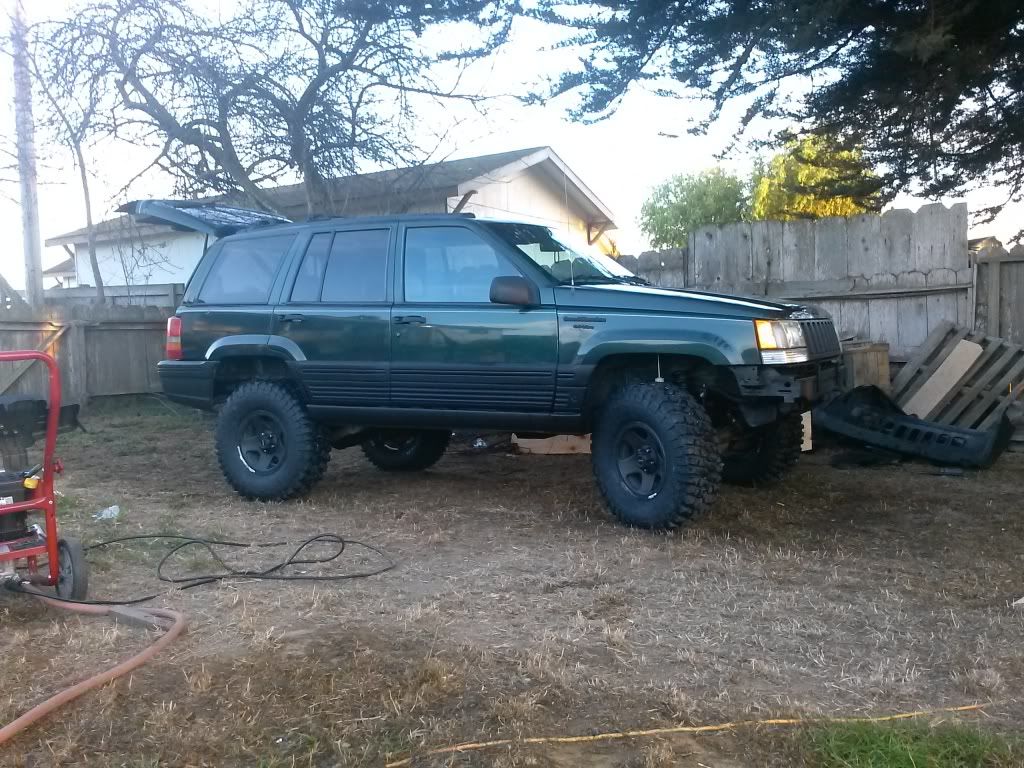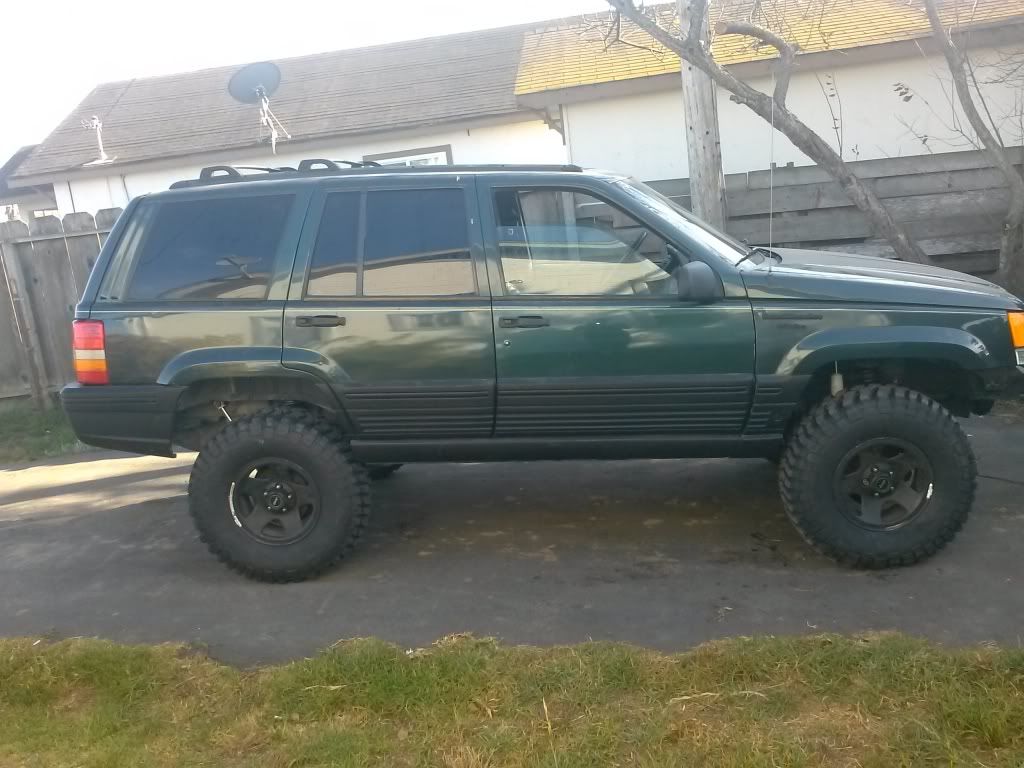 since pics i washed her, and will take better pics tomorrow, too dark now. anyway thats my start, has been a great experience, this is my first jeep, and i am installing all parts myself learning as i go. more mods and pics soon to come.
---
93' 4.0 Laredo
4.5" IRO Lift
32x11.5r15 BFG KM2
Temporary sawzall exhaust
---
Last edited by MidCalZJ; 10-26-2013 at

12:23 AM

.
Registered User
Join Date: Oct 2013
Location: Prunedale
Posts: 34
K got a few clearer pics.
---
93' 4.0 Laredo
4.5" IRO Lift
32x11.5r15 BFG KM2
Temporary sawzall exhaust
Registered User
Join Date: Nov 2013
Location: convoy ohio
Posts: 3
dude sick jeep I love it I believe the black rocker panels is the direction im heading I love that look I am in the process of building my own front bumper and have painted my grill black also a cool thing to add to your head lights are angry eye lids on your head lights it looks awesome with the black grill and with your 4.5 inch lift did yu have to change drive shafts or brake lines or anything besides shocks and springs
Junior Member
Join Date: Nov 2013
Location: Archdale
Posts: 64
Nice zj man I love the black on green it looks awesome.
Currently Active Users Viewing This Thread: 1

(0 members and 1 guests)