1992 YJ, 2.5L, 5spd.
picked it up with a 6" lift, on 33x12.5" BFG's wrapped around 15x10" black rocks, rock sliders/steps, couple other small mods besides the most noticeable which is Sublime green paint job.
since i bought it ive replaced the stock flares with 6" xenon flat flares, bed lined the rockers, swapped out gauge lights to green LED's, 20gallon fuel tank mod, GM fuel filler hose mod. plan on replacing the driver floor pan, bed line the interior, stinger front bumper, rear tire carrier bumper, frameless soft top, upgrade sound bar speakers, led tails, black diamond plate rockers and 1/4 armor.
and as of today...... a 4.0L engine and tranny out of a 93 YJ kind of fell into my lap. my buddy's jeep was totaled while parked in front of his house. he bought the jeep back so his loss my gain...
ok well just starting this up, nothings even done yet and its going to be a slow build. i have all the time i need to get everything set up in my garage before its time to swap. im going to do some research but any advice would be great. i'll get the engine, tranny, computer and all accessories needed from his jeep. what else needs to be done to make this work?
a couple pics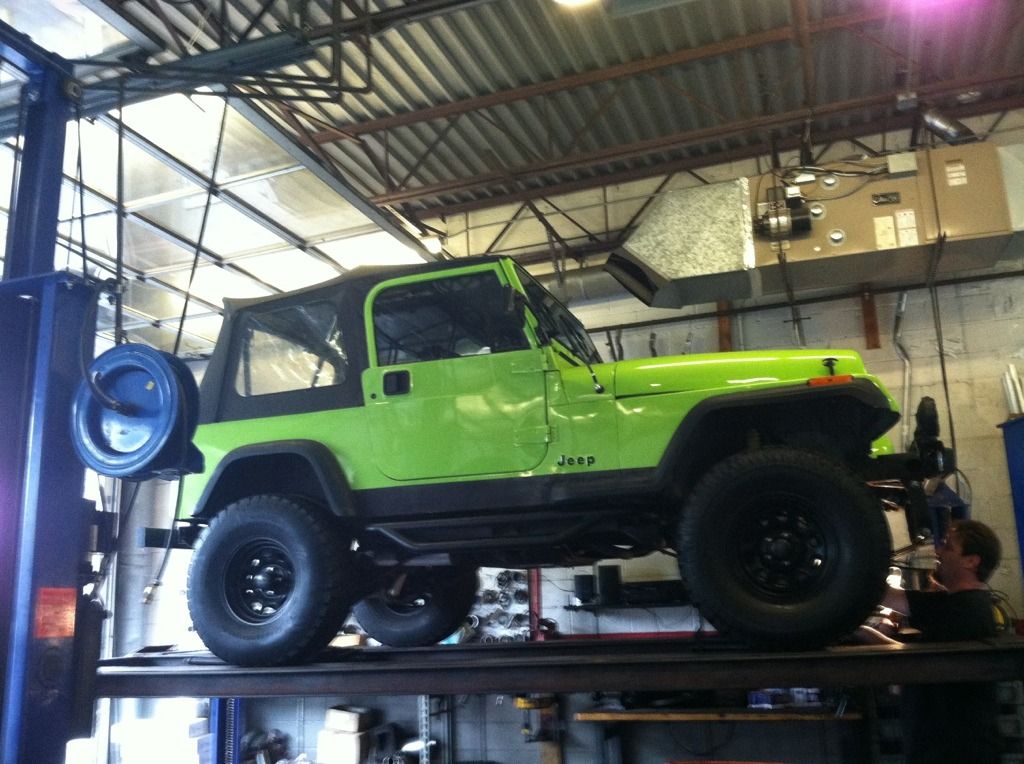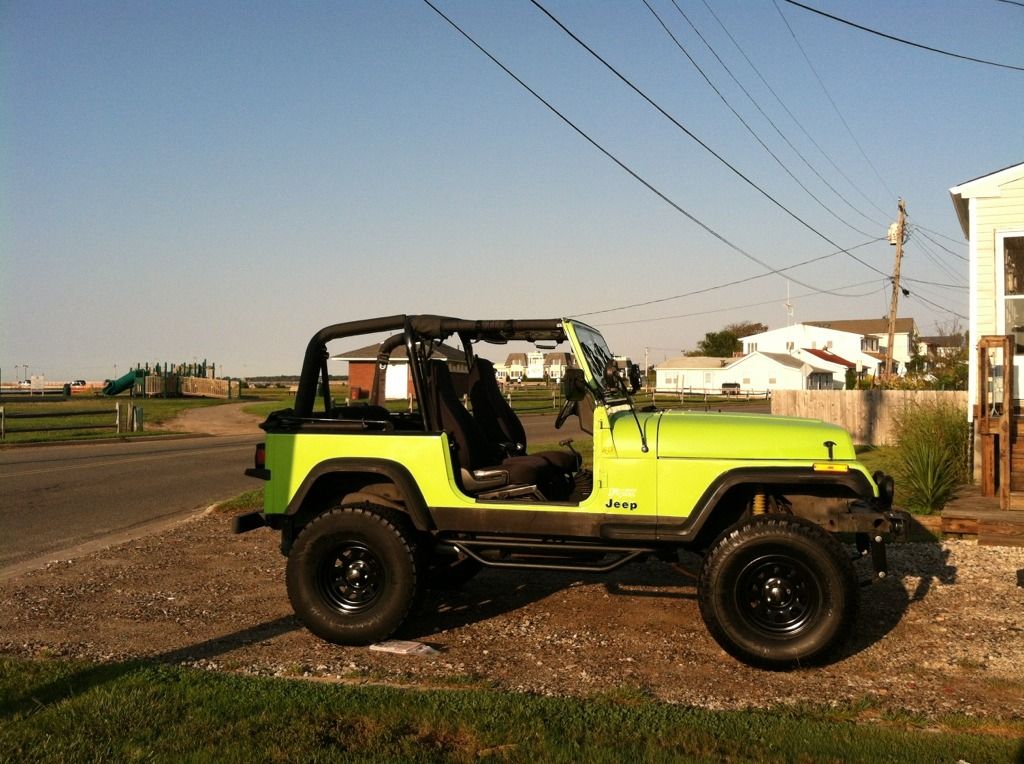 lots more to come