The XJ was actually the first Jeep I bought, but just about ALL of my Jeep funds go into my WK. I've decided to split the funds and share with people some of my ideas I'm having for the XJ.
Currently it's got a custom 6'' Lift with 33'' General Grabber M/T's, a CB, modified bushwhackers, and a cheap piece of crap radio. She clocked over 200,000 miles this week.
Few Pic's below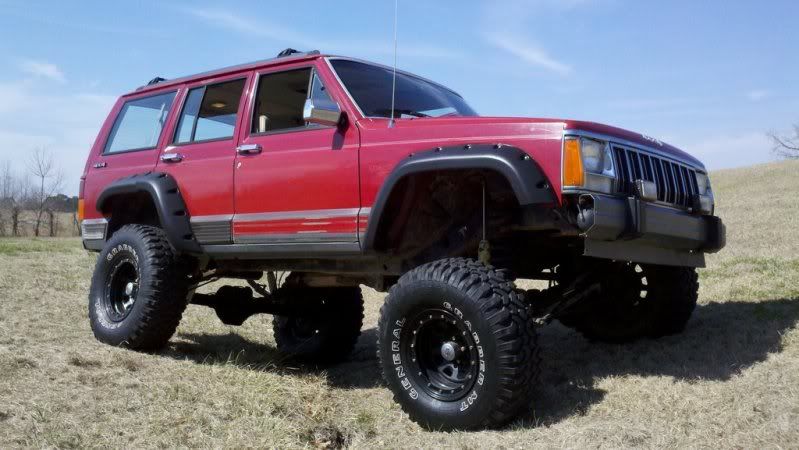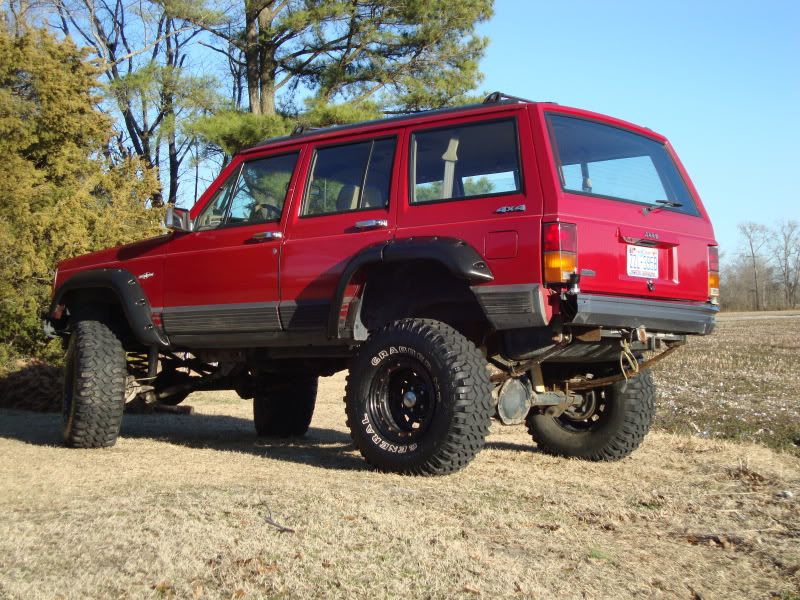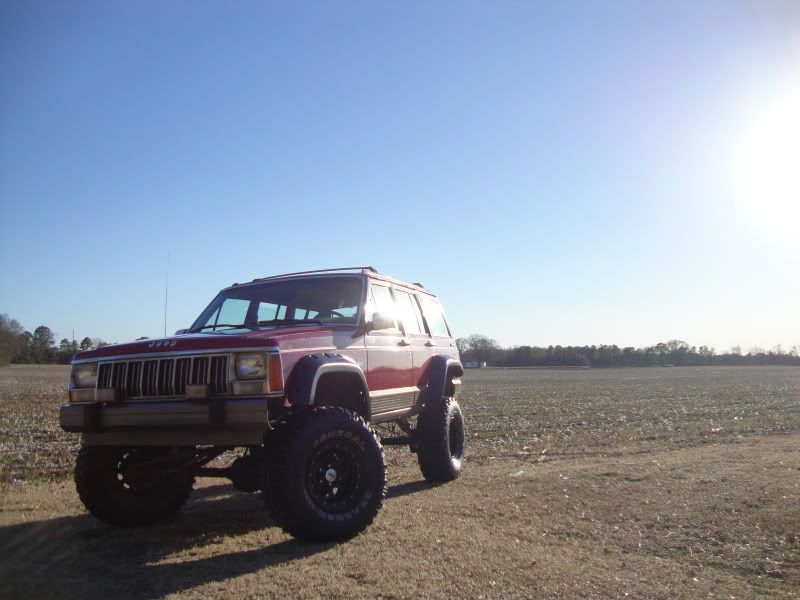 Winter Pic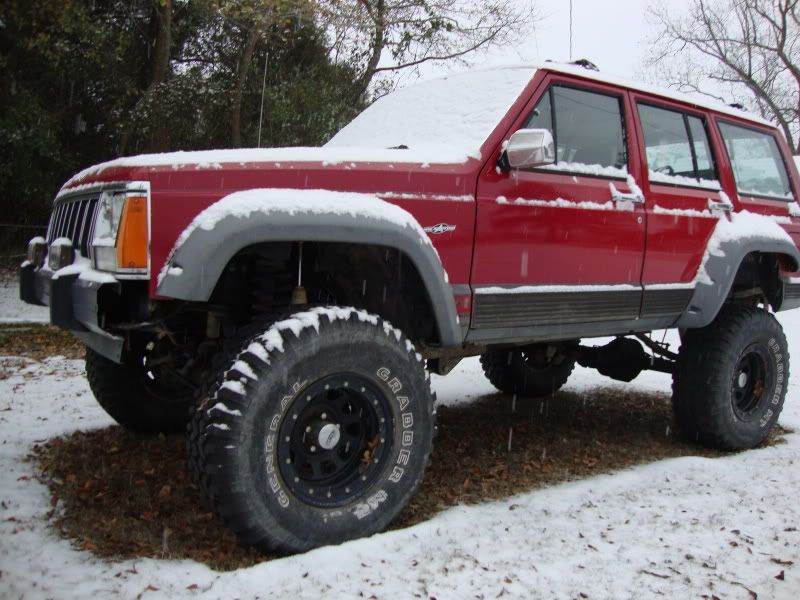 Some things that I will definitely be doing.
ARB Deluxe Bar with Winch Mount
Warn Rock Crawler Rear Bumper
Volant CAI for the 4.0L
DynoMax Super Turbo Cat Back Kit
GoodYear M/TR - 35's is what I'm upping to this year
Longer front/rear bumpstops
Light Bar with KC HILITES and an accessory switch panel
Custom Fabricated Cargo Roof Rack
Steering dampener
Rock Rails because I've just about trashed them and the exterior side panel.
Going to need to do some work on the swaybar/trackbar - Not much offroad application. But I like to drive both Jeeps during the week, and don't like the Jeeps just sit'n around doing nothin'. Just makes it a little more stable on the road, untill I get something to tow the XJ around in.