Well today was something else. I notice the nut inside of the frame that you would bolt the front end of the leaf spring up to broke off inside the frame. So i gave rustys offroad a call and they told me to cut a hole in the bottom of the frame to get to it. Well I did that but instead of reusing the nut i just threw a bolt all the way threw to the inside of the frame and put some washers on the end, then slid the nut on the end and tight'nd it up. I dont know what its going to do wheeling but Ill just keep a spare nut and but on hand just in case.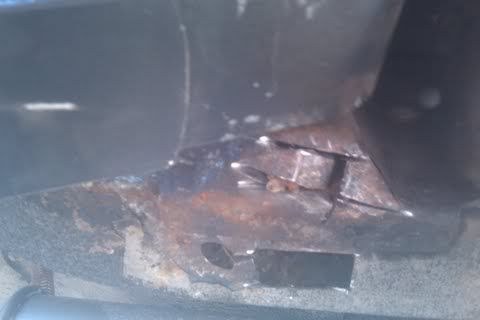 well after cutting the **** out of my hand today i got the leaf springs on and called it a day.
I still have to install the rear shocks, I put the extended shock mounts on though. I still have to figure out what im going to do about the rear brake line. I really dont like to mess with them so i might take it to my buddys shop to do it. But this is what it lookes like right now with the stock tires.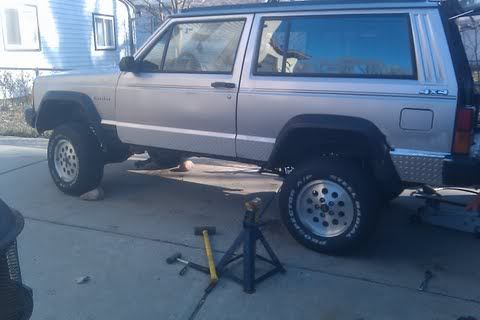 plans for the next week:
cutting front fenders
taking the rear fender flares off
getting brakes taking care of