I coated the media blasted frame, floor that wont be replaced, and inner fender wells with POR15.
Rear frame rail: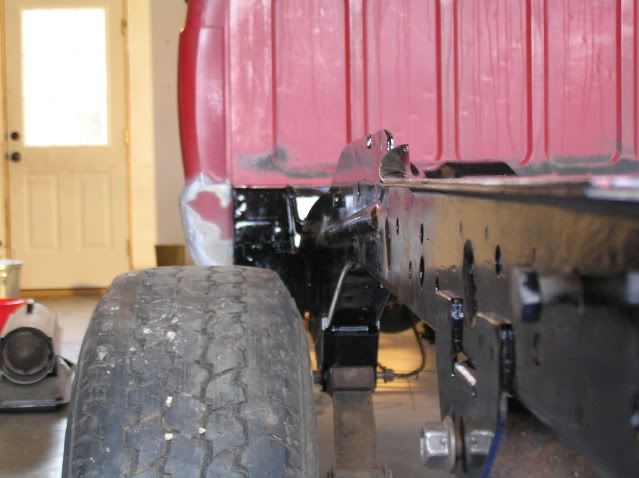 Cross member: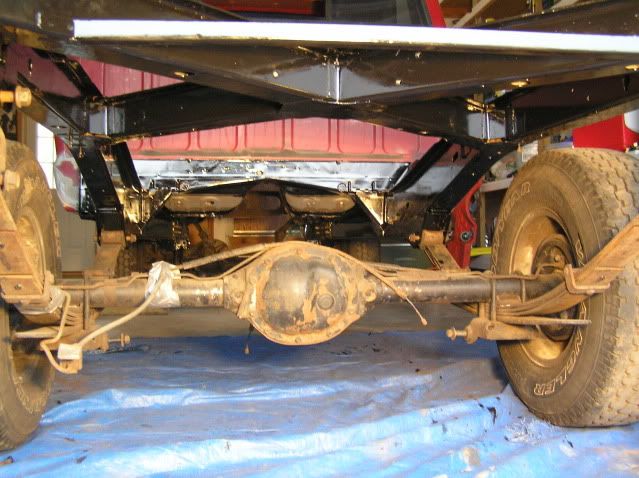 Floors and under the cab: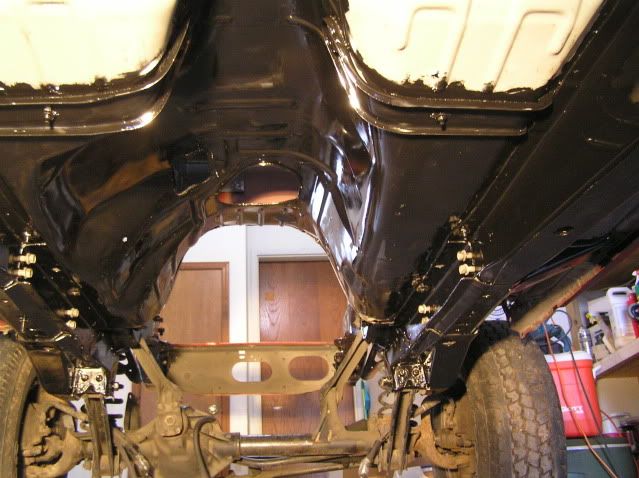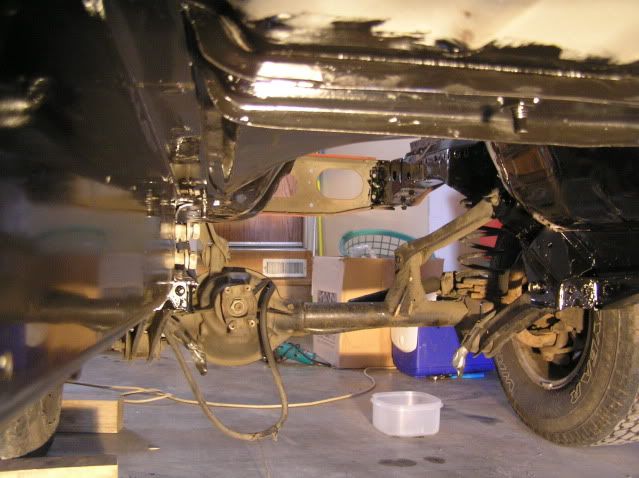 Inner fender well:
Front end: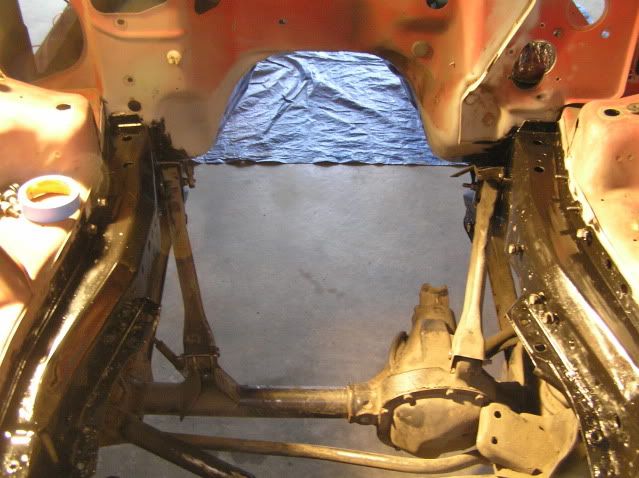 I used less than a quart of POR15 and brushed it on with some of those cheap foam brushes. Seemed to work very well. Once new floors are installed they will be PORed. Then I applied their Tie-Coat primer on the rear rails followed by two coats of Chassis Black.
I found RUST forming at the TOP of the firewall/cowl/a-pillar seam. I almost left this area alone since it appeared rust free. If you blame the clutch master for allowing water in, you should remove the seam sealer in that corner as well.
Coated the back 1/2 of the frame with POR's Tie-Coat primer. This stuff surprised me. First off, IT IS BLUE! Secondly, it has the consistency of house latex paint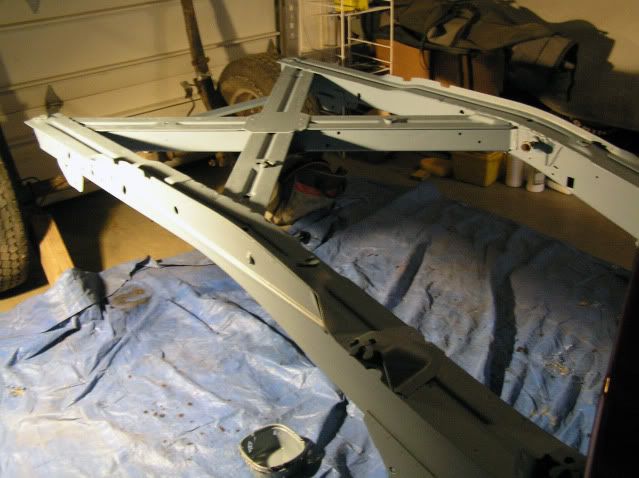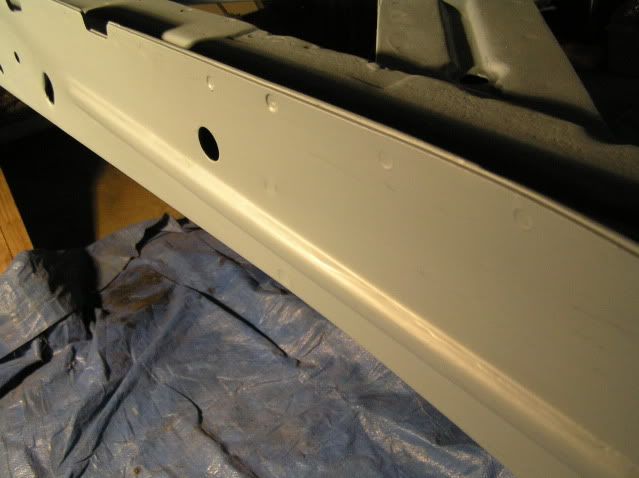 It requires a minimum of 24 hours to cure, above 65 degrees.
Went back to the donor to pull some more panels, this time for rust free steel for the body shop to use.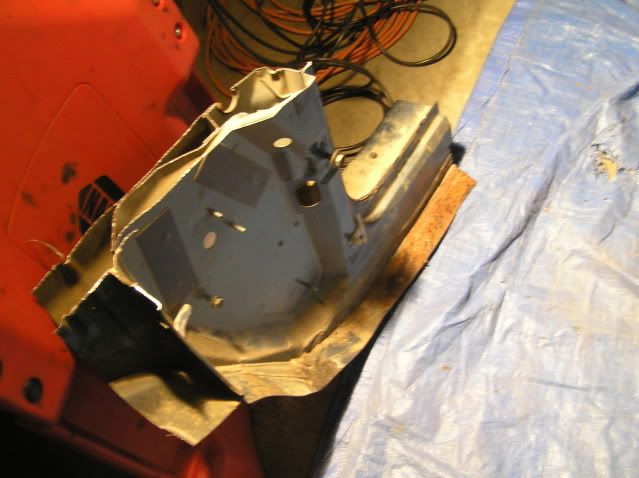 If you wanted to know what gives the A pillar its strength: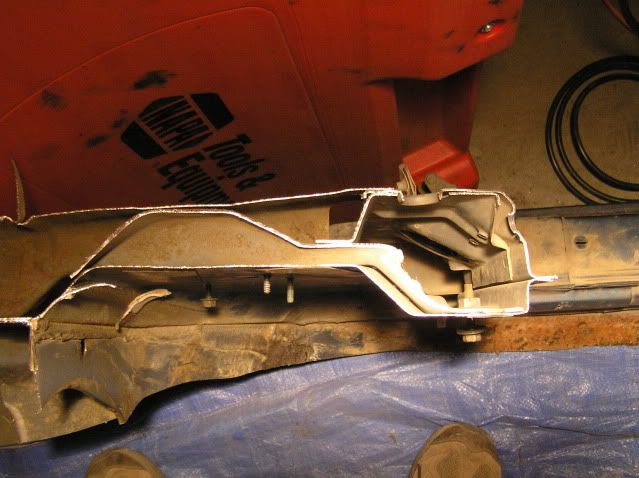 I used the spray gun that came with the U-Pol raptor liner kit and attached thehttp://www.amazon.com/3M-08998-Rust-Fighter-I-Application/dp/B0038D7GB2,a flexible wand for the 3M Rust kit, to spray the POR. *note: the wand does not thread securely to the U-Pol gun, so I wrapped the threads several times with Teflon tape* It came out very fine and sparse, so it took awhile to coat the inside of the frame rails but had nearly no waste. Also figured out that plain turpentine does a great job cleaning up POR15.
Getting close!!!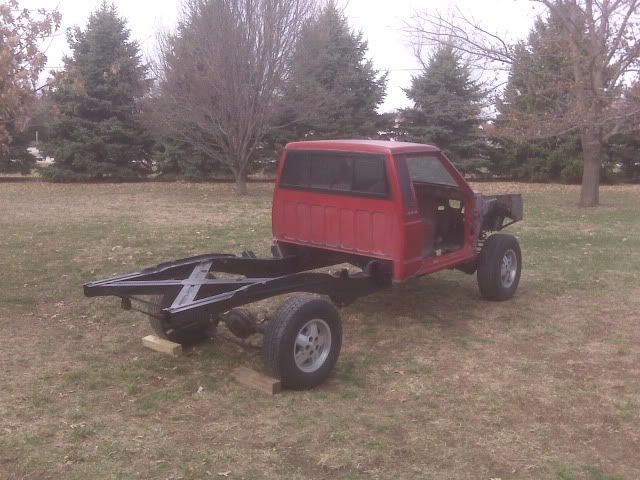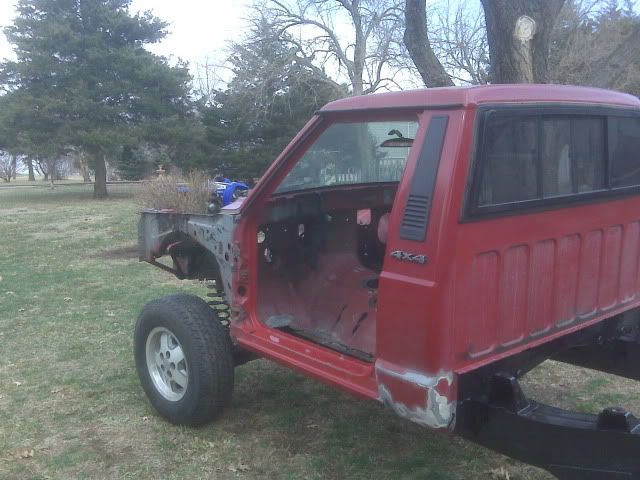 And....
I have been tinkering around with a Hidden Winch idea.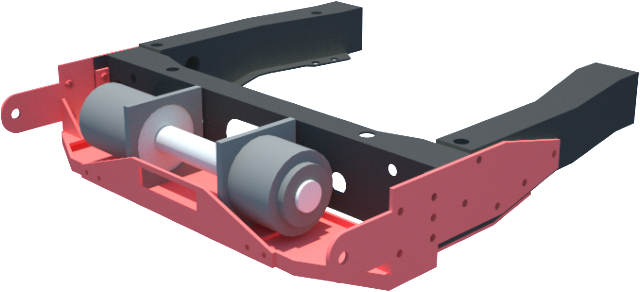 - D-Ring mounts
- Gussets for lateral strength with D-Rings
- Bumper only extended by 1"
- Pulling the bumper mounts back also brought the side plate back an 1".
- Winch plate has 4" of contact between winch plate and side plate on each side. (this is still more than my TJ's winch plate)
- Bracing around winch feet
- Removable fairlead mount is nearly the width of the winch and spaced away from the winch plate for drainage
- Nut Straps for bumper bolts
Hoping to cut out some physical models out of 1/4 foam board to build a mock up...
I tried a more integrated design approach after reading several topics on NAXJA about removing the front cross member. Seems to me that a solid bumper or winch plate can take place of the cross member if you extend plating down the frame rails. It is still pretty rough, but might be a good talking point
I have also included bumper mounting points instead of using the existing bumper brackets. I noticed Detours Fabrication did a similar thing with their backbone system. By doing this I would add steel the to back side of the factory bumper to prove lateral strength for the D-Ring mounts and provide a mounting location for the roller fairlead. The bumper should only be pushed out 1" from the factory location.
I have designed everything using 1/4" steel, the recommended thickness for a solid winch plate. The brackets extend 14" down the Unibody frame for additional strength (this is typical for the high end winch bumper set ups) and even brace the steering box. An additional set of Under Frame Straps utilize the front hitch mount design by tapping into the swaybar mount for more sheer strength. The winch plate is weld to the Unibody Brackets and Under Frame Straps and has 1/4" plate wrapped around plate for vertical strength.