'92 Comanche Restoration/Build thread (Update | Full Gauge Cluster)
---
Well, it finally happened. I had spent a lot of time contemplating the Brute conversion on a stock TJ as a Daily Driver for awhile but could not find a way to justify the cost... The coolness factor was not good enough.
January 31, 2009
I picked up a 1992 Comanche. It has the 4.0 HO, AW4, 30/35, AC, PB, PS, and even a CD player. As far as I can tell, the truck has generally been untouched, just driven 185K miles.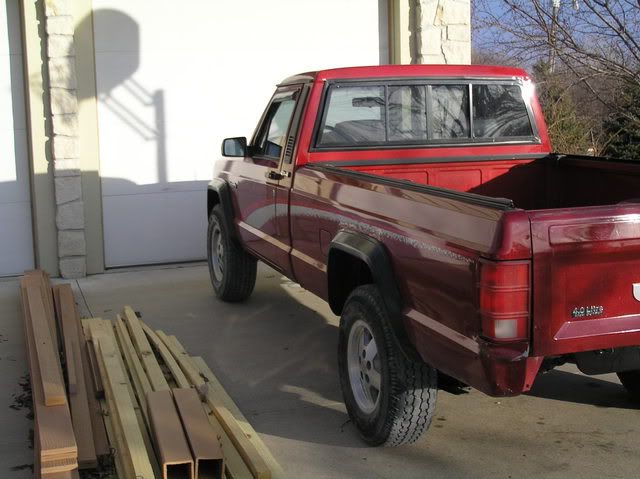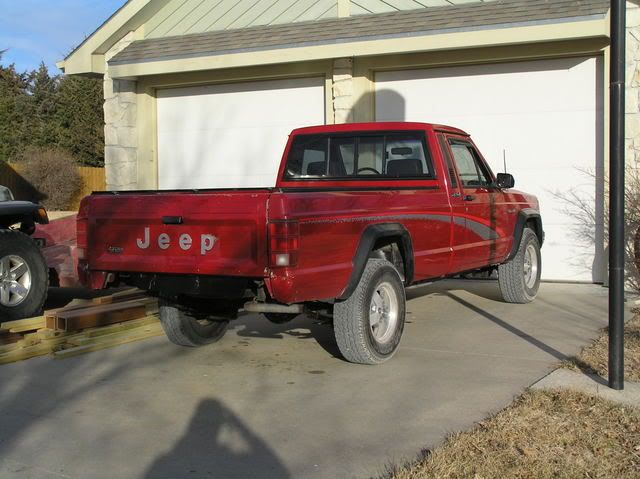 This truck suffers from some minor body rot around the rear flares, needs a few new hoses, and the shocks were toast. I am trying to locate a 2door XJ to get the sheet metal out of out of it for some repair. Now I need to find a good body shop to do the work. Also need to get a factory style rear hitch bumper. My plan for this truck is to leave it stock and drive it for another 100,000 miles!!!!
February 1, 2009
The shocks had to be the factory shocks. There is a MADE IN USA stamp on em. Believe it or not, these things still had gas pressure
Replaced these with some Monroe gas shocks.
I also picked up a high pressure power steering hose as the one in the truck leaks like the sieve.
Ordered some factory color spray paint to cover up my anticipated 'rust displacement' activity. My goal is to stop the spread of the rust by taking out what is shot. Then when time and money permits, I will eventually get the truck to a body shop for repair and paint.
And shot with its sibling!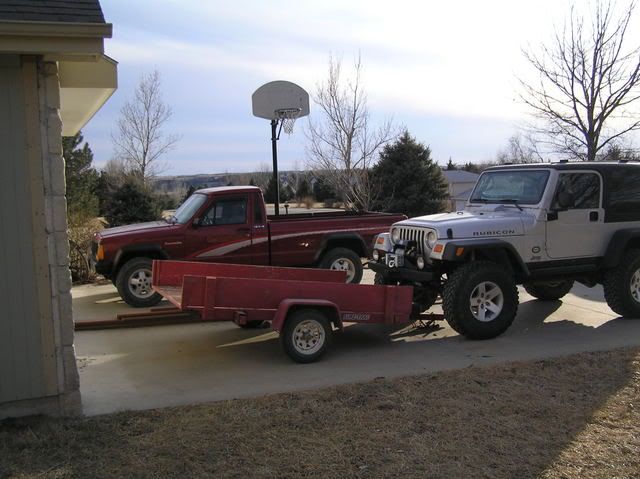 Stay tuned for more updates.
---
Last edited by 87warrior; 03-10-2009 at

10:21 AM

.