Ready for some updates and pics?
Here is the front axle painted and installed under the Jeep... also installed the stud shock conversion from JKS and the lock nuts were a pain!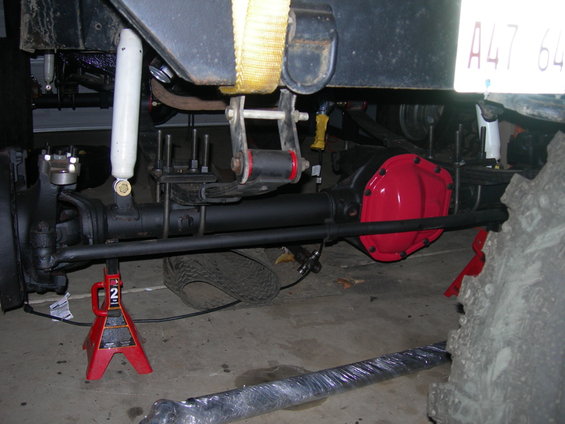 Got my tires as seen above and I love em. I have to balance them, I am leaning towards air soft pellets to balance them out. They are on dodge ram power wagon wheels so it will bring the stance in a little tighter.
Got my WFO steering, both tie rod and drag link and it's awesome! Trevor, owner, from WFO is the best, I ordered it straight from him and he asked all about my build to make sure I got the best product for my build. Its directly tapped DOM tube with Chevy tie rod ends.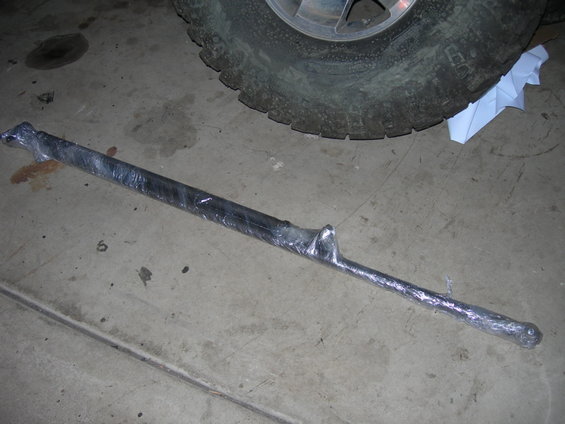 I also got some more of my brake parts. I bought 30" lines all the way around with AN adapters to fit the hard lines. I talked to some other people and they all have had great results with Earl's braided lines. Jegs is a little slow on the delivery, 3 and half weeks later I am still waiting on 2 out of the 3 lines.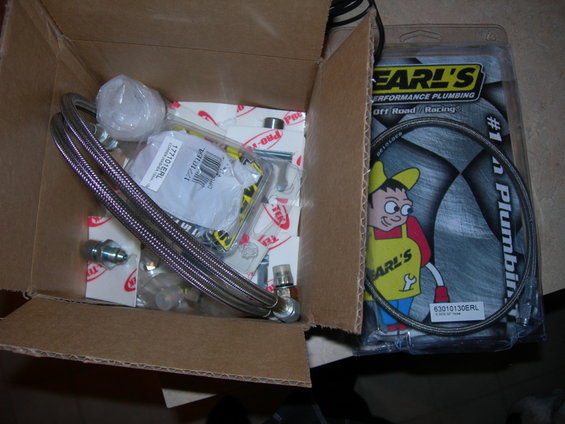 While I was at Auto Zone, I picked up this little t-case shifter. I got this thing with skulls, I have 4 of them tattooed in my sleeves, wife loves em.