Well, progress has been made.
I got the front 2wd axle out:
Got the new Dana 30 in with new rotors, calipers, pads, coils, shocks, steering from the donor and a ZJ sway bar:
I'll disconnect the old caliper when I'm ready to bleed the brakes.
Got the old Dana 35 out too: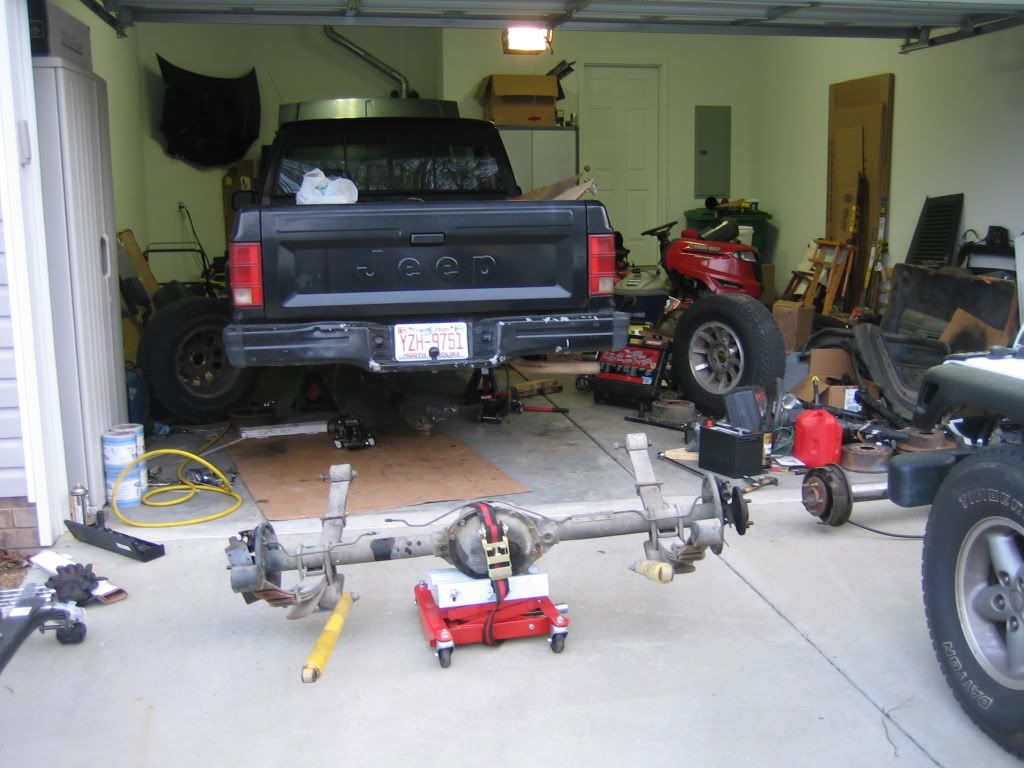 I got the 8.25 mocked into place, but forgot to borrow an angle finder, so I haven't set the pinion angle yet. I decided to put it on all fours to see how the lift looks:
Hopefully I can get the pinion angle set and get the perches welded on tomorrow. Then once I get it bolted back in, I'll have to do the rear brakes. I'll do a shake down run with the current transmission to make sure the lift and axles are good and then I'll tackle the 4wd transmission and transfer case.