The company gave me a discount to just keep the wrap they sent me, so I ended up using it. Here is a shot of it on the wheel:
Here you can see the stitch pattern. This was right after I did it, so the glue wasn't dry and looks a little shiny where it seeped through a tad.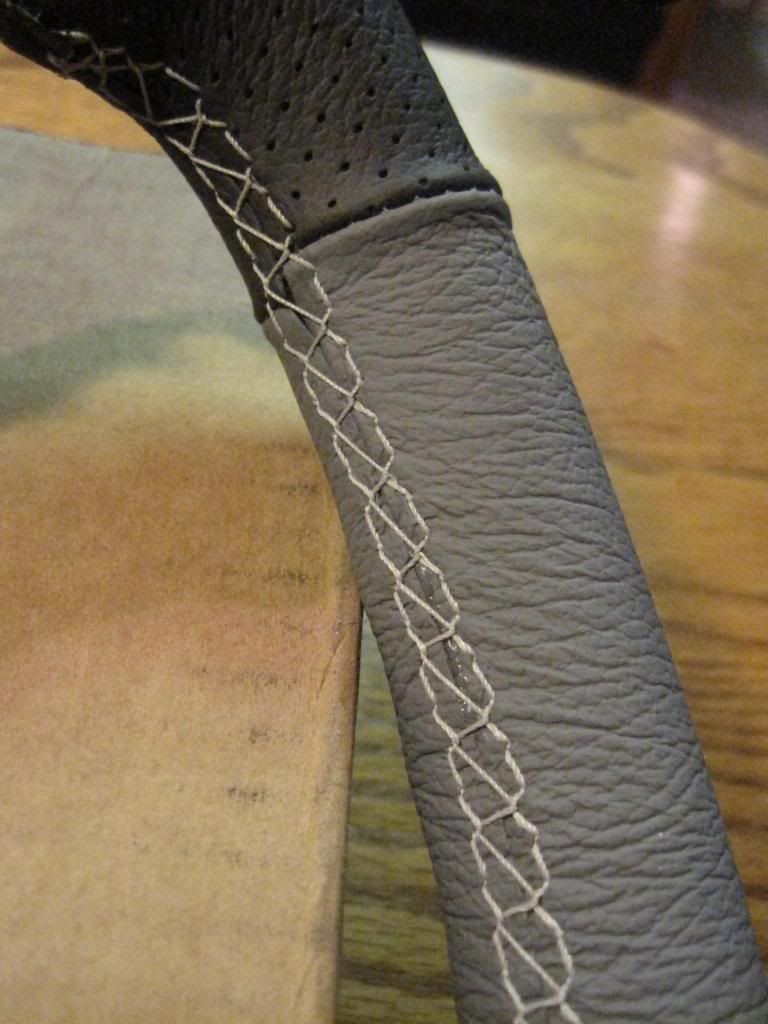 Here is a comparison of the original wheel on the left and the new on the right.
The original is going back in the new Wrangler I bought because its in really good shape. And finally, here's an installed picture:
Overall, I'm very happy with how it turned out. On the bottom of the wheel you can see where the foam was slotted for the original seam, so I wish I would have filled that in beforehand. The leather quality is very good and the stitch pattern wasn't difficult. Stretching the leather in some places and getting the thread tight was however in some spots. When doing the top portion, about two thirds of the way through, the thread broke. Fortunately, we were able to tie a knot and tuck it away so I didn't have to re-stitch the whole thing and you'll never be able to see the knot. I will try to get some better pictures this weekend with my good camera to show off the color a little better.