Finally got the passenger seat in: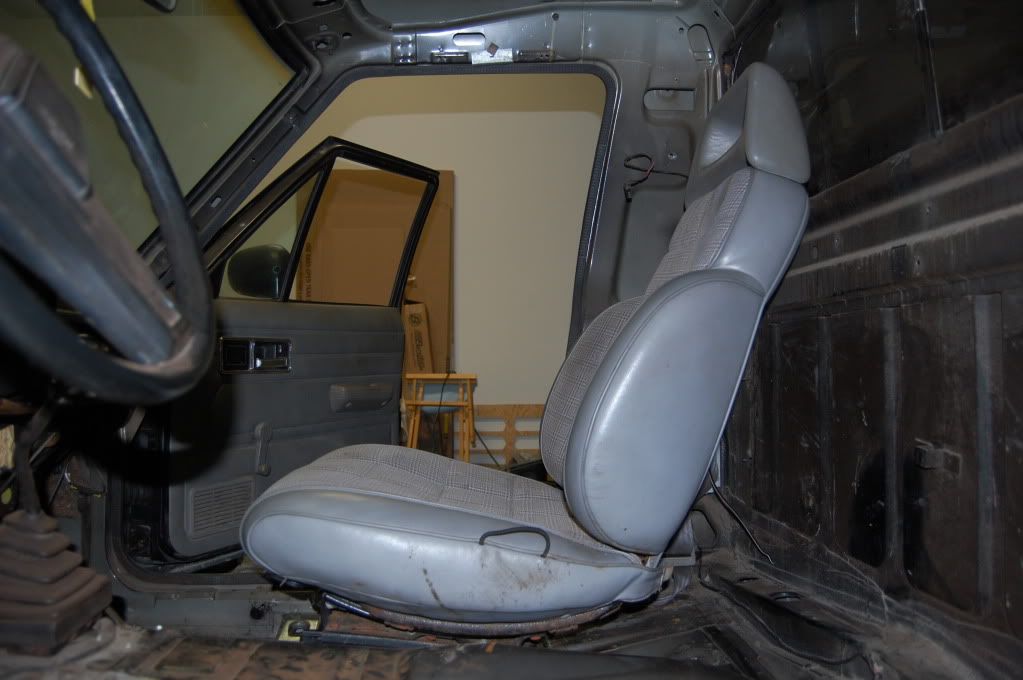 The seats will be cleaned, and the mounting hardware will be painted, but not until I can get the floor finished. Speaking of... I got a new floor pan. I thought it was going to be Chinese metal, but it says "Made in the USA," so that made me happy.
Its obviously not in welded in. I can't weld, so I'm going to have some friends tackle that for me.
Saturday I will be going to pick up my new axles, drive shafts, transmission and transfer case. More details to come.