yeah i know. im thinking i will get 33's next. i had a friend come over and help with my swap and we put his 33's on my jeep. it looked so BAD A$$.
anyway i got the SYE all done. it went really smooth. i really took my time and fiddled around. i was in no rush. the only thing i have left to do is take out the t-case drop, and get new e-brake cables. right now im not running them at all.
well here is my output shaft ready to cut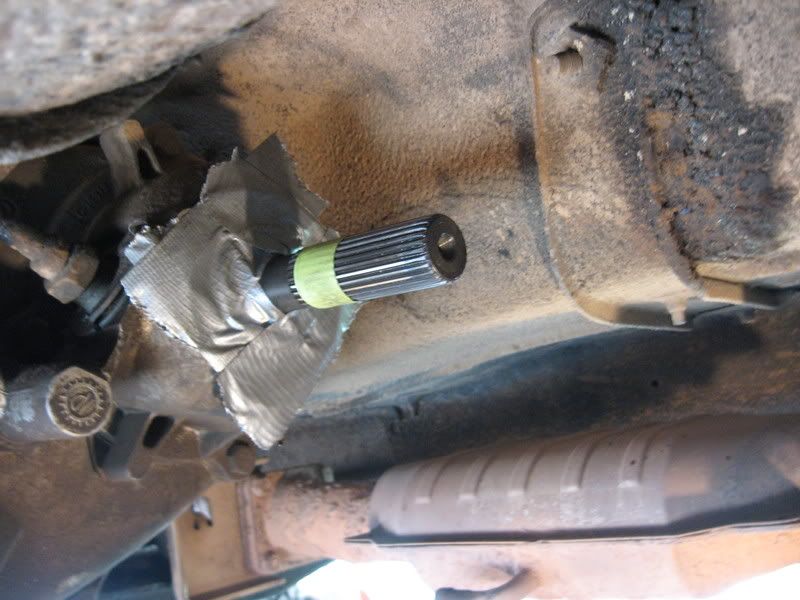 and after i cut it. initially i tried cutting it with a small pnuematic cutting wheel, but i quickly went to the 4.5" grinder. didnt get it totally straight at first but after some time with the shaft spinning with the grinder i had it nice and square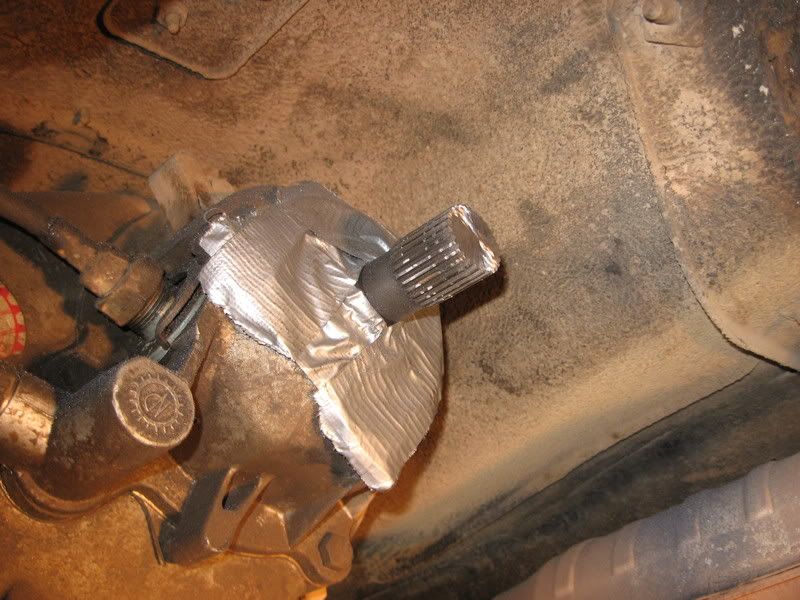 now this was the scariest part, drilling the hole. i wanted to get an centered as possible so i looked at the swirl marks on the shaft and marked it with a sharpie and spun the shaft to make sure it was centered. then i got a decent sized punch and went to town. luckily i got it almost perfectly in the center.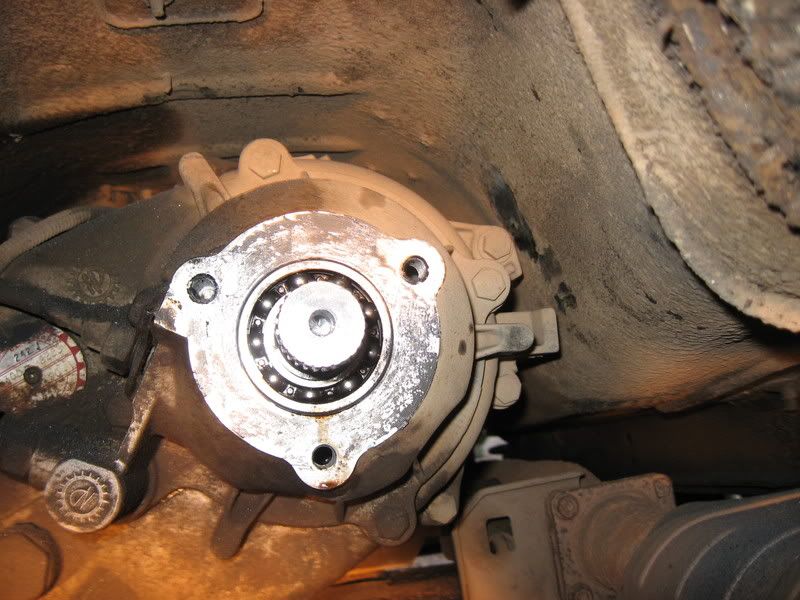 and i learned good drill bits make all the difference. i used bits i had at my house, probably old and dull. after 15 minutes of drilling i got maybe 1/10th" into the shaft. so i made a trip to home depot and got some new dewalt bits with a pilot piont. WORLD OF DIFFERENCE! i was done drilling in about 20 minutes. i took my time and started smaller than suggested and went up two sizes at a time until i got to the 21/64" bit with the kit. that method worked well.
and then came the tapping. the hardest part is getting it started and keeping it clean while you go. i probably completely took the tap out to clean the tap and threads four or five times. i also ended up using my own tap, the supplied one is junk and got dull about halfway through and i didnt want it to snap. mine made it a breeze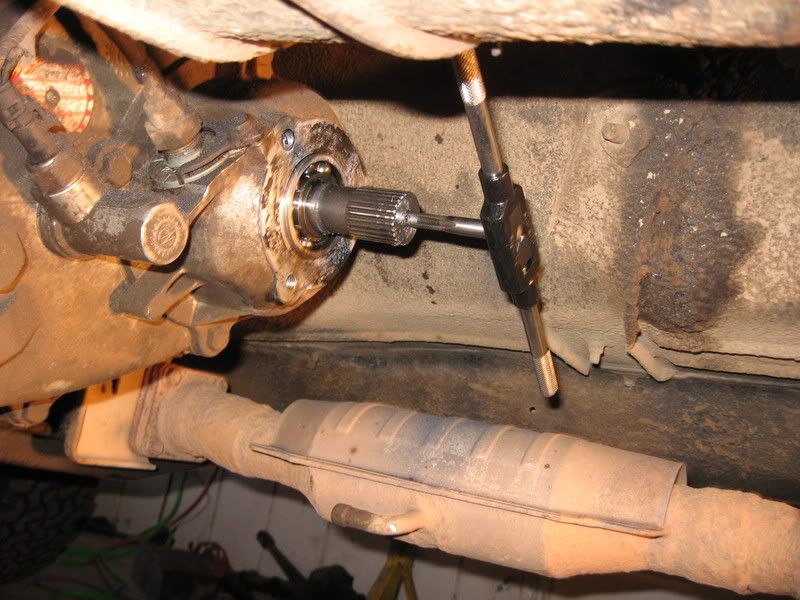 then the seal and flange. this part is self explanatory. but the flange is a very tight fit on the shaft. i had to tap it on with a hammer but i went on no problem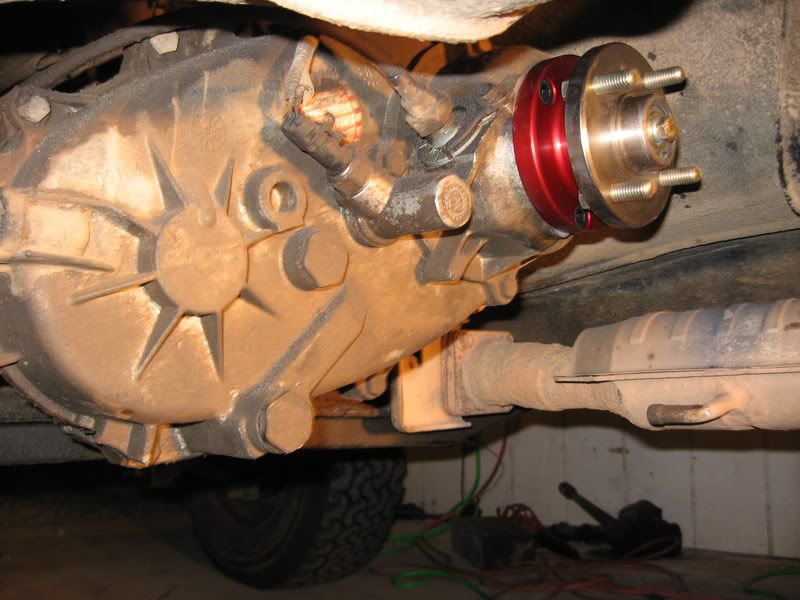 all bolted up. i have about another inch of extension left in the shaft. plus i think the suspension will settle some since i swapped the leafs left to right and it now sits higher in the rear whereas it was level before front to back.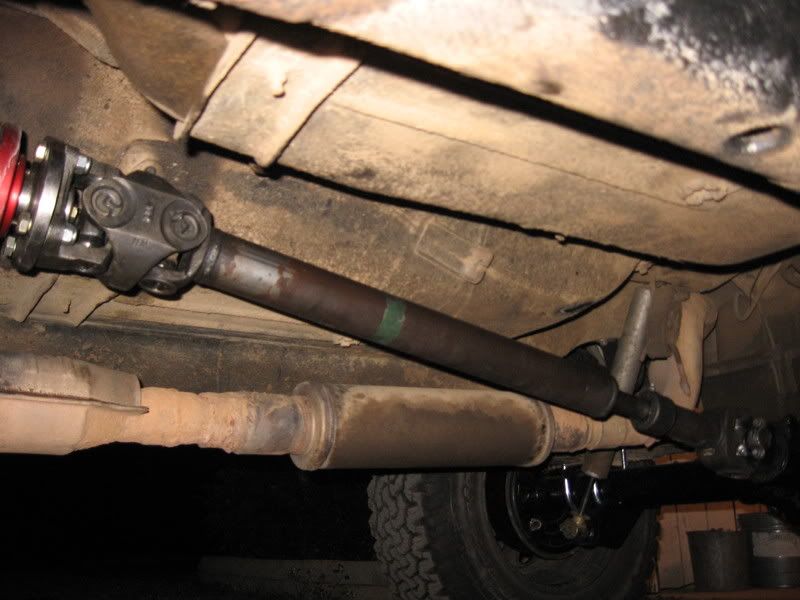 i also changed the t-case fluid, it was really brown and smelly for some reason.