in other news, i got the axle back underneath and the jeep back on its own weight. only three things left, ream knuckles, weld tube adapter, bleed brakes.
so whan i picked up the axle the guy that did my locker install said that guy that did it last did a terrible job. i guess backlash was about .025" while spec is .007-.012. ans the pinion was way too deep i guess too. now the axle never made noise or acted up in any way. the gear oil was even flake free. so it couldnt have been too bad. so this guy got the best pattern he could without pulling the pinion and completely redoing everything. ill run it and see what happens
heres the good pattern ill be running.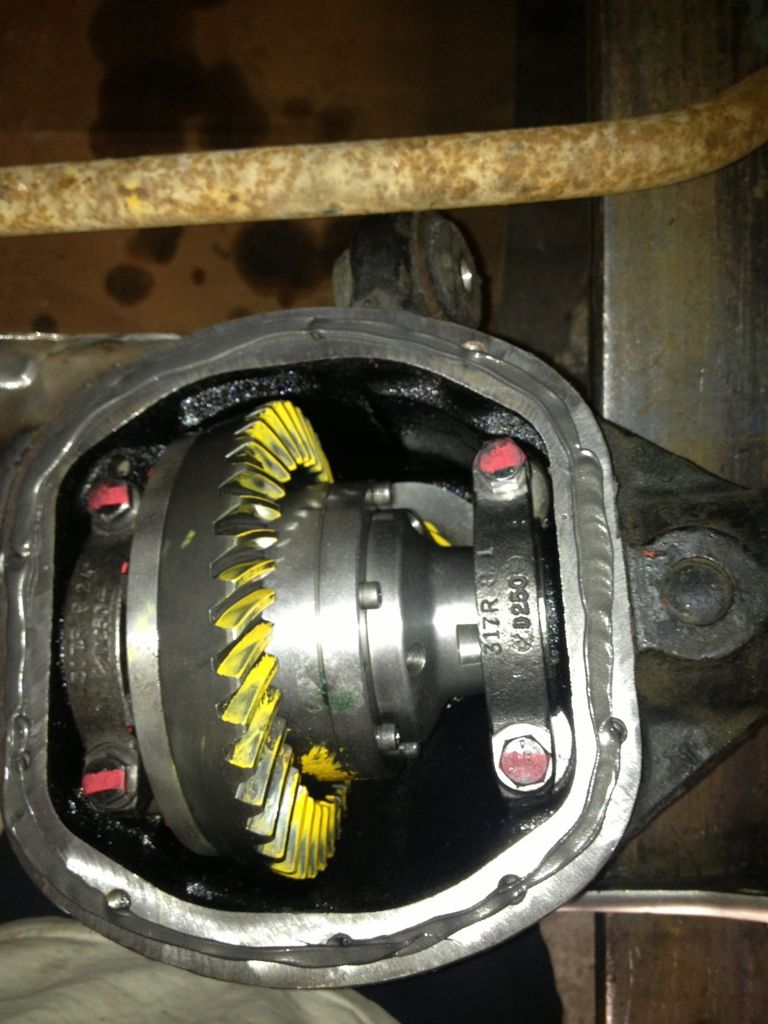 i figured that while i had the axle out id make some control arm skids out of some 3/16" i had
getting the control arms mounted
and all done....mostly
and just for size reference, heres my old DOM tie rod material (1.5"x.25" wall) next to my new tie rod material (1.75"x.375" wall)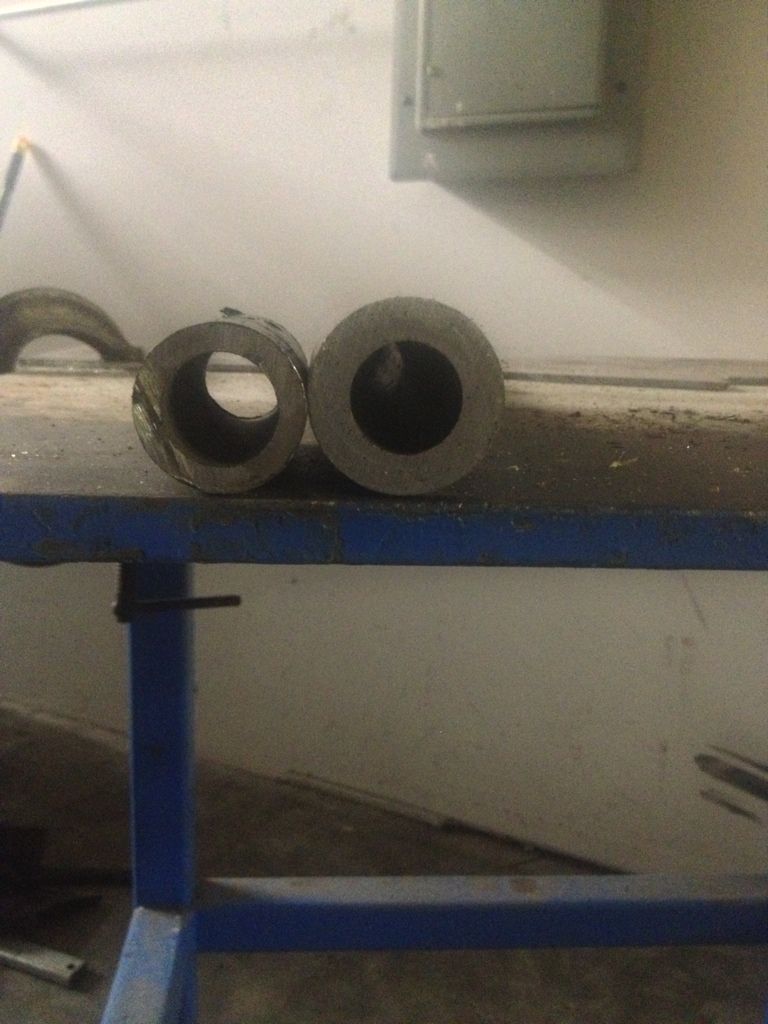 and what i was worried about with this swap was how much the calipers would hit the rims. it turned out to not be very bad. i simply gound down the elevated areas of the calipers until they cleared with a little room to spare. it didnt take much.