Hello all. I have been a member here for a few years, mostly reading and posting newb replies. I bought an 88 Comanche Pioneers 4 years ago and slowly have built it up. Most of it happened in NY, I moved to TN 1 month ago and have gotten a lot more done.
It started out as a 4.0/Peugeot **** box/2wd.
This is how it was before I bought it: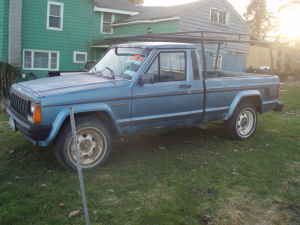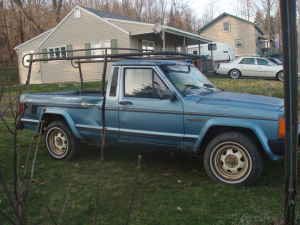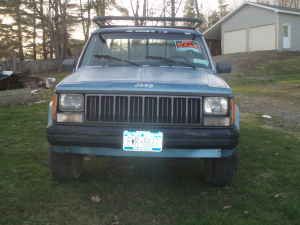 I sanded painted it OD Green: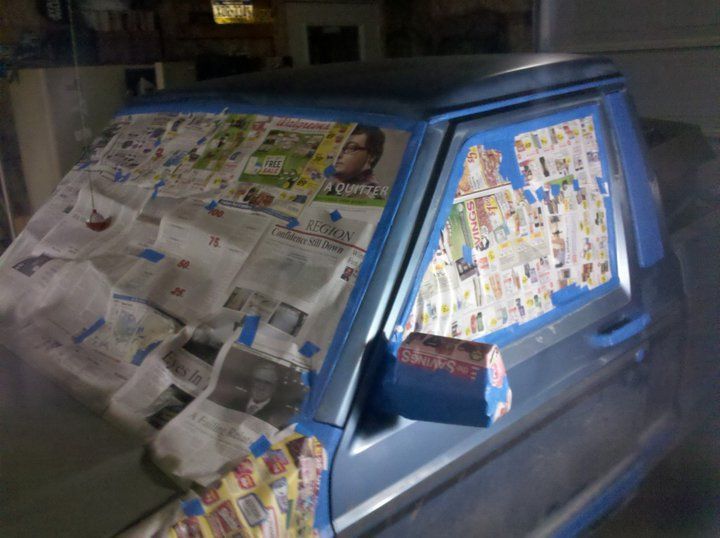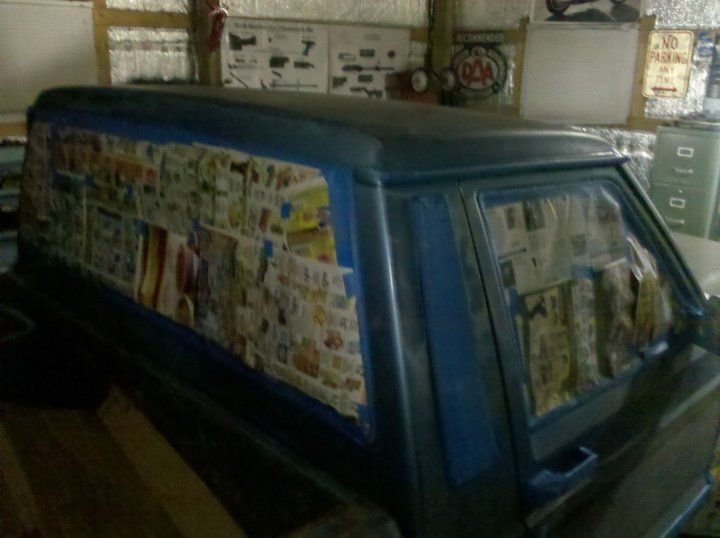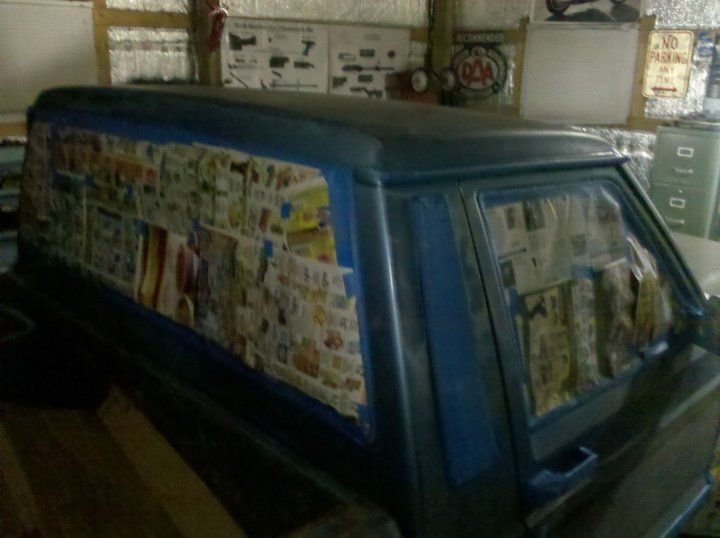 Result: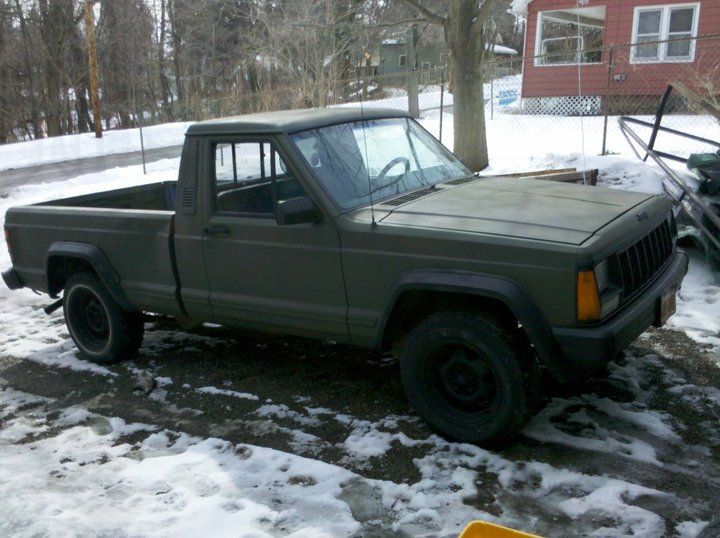 I drove it for a year and a half like than before the Peugeot started grinding, So I found an AX-15/NP231/Dana 30 for the front and had a transmission shop install the tranny and transfer case (which I had left together). I installed the axle.
A year after that I put 30's on it.
I moved to TN a month ago, and when I got here I ordered the Zone 4.5" lift kit for the COmanche, and started install last week. As of right now I am repairing the rear brakes lines as they cracked whilst moving them, I have to install the trans case drop included with the kit, then its off to the alignment shop.