Quote:
Originally Posted by
d1backwoods
love this jeep. It's not stock by any means, but still has that facotry-esque look. Kuddos to you
Thanks! That has been my goal all along!
Two of the last three trips I took to Colorado in this rig resulted in the rear trackbar/control arm bracket becoming separated from the axle. This isn't a lot of fun when camping on vacation. I have had a guy in Gunnison weld it, then a fellow in South Fork.
I decided enough was enough and backed the Rubicon in the garage to pull the rear axle to weld on some real brackets. I picked up the Mad4x4 TJ bracket kit several years ago to do this repair, but never got around to it. I also bought the Clayton shock relocation brackets.
I wont be needing these anymore: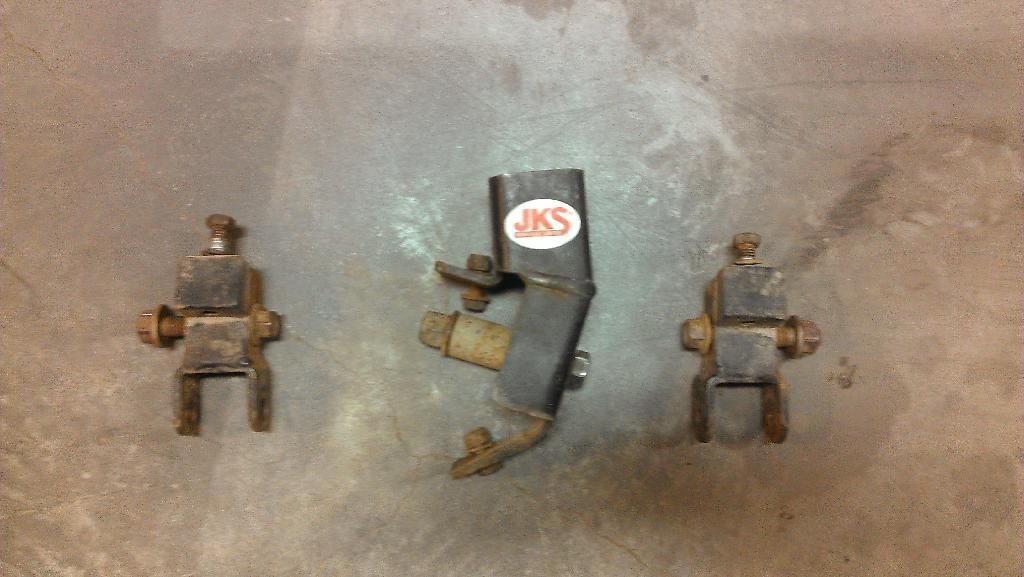 Since the Mad4x4 brackets were designed for an 8.8 swap, the radii were too large to fit snugly around the D44 tubes. I had to cut a smaller radius into the brackets. Even after cutting the smaller radius into the UCA brackets, I was still able to achieve almost 8" of vertical separate between the UCA and LCA mounts. I also hacked up the trackbar mount so it would fit over the control arm mount so it would have no interference with the gas tank skid with the pinion angled up. I also media blasted and painted my old RE springs since rust had taken over.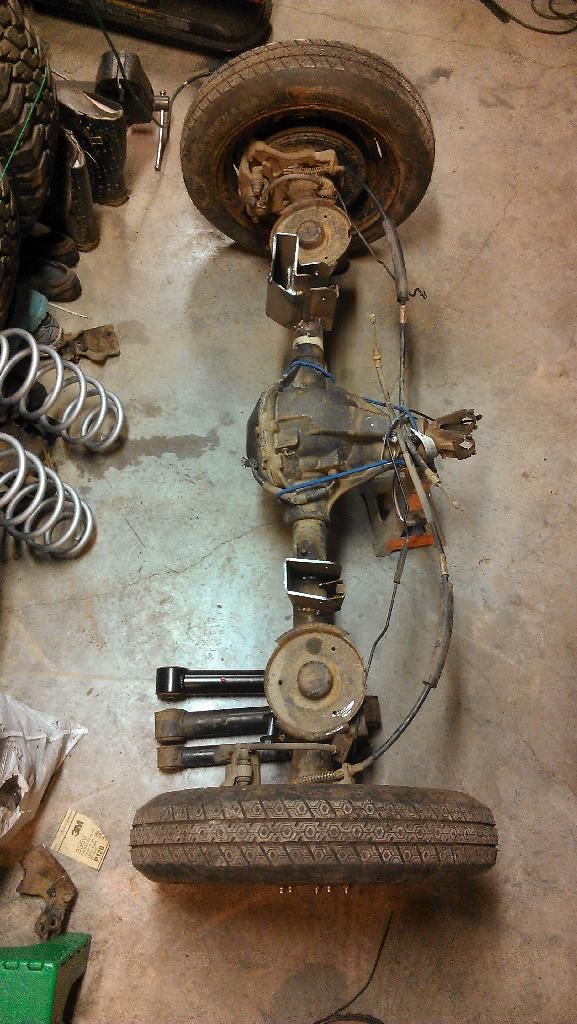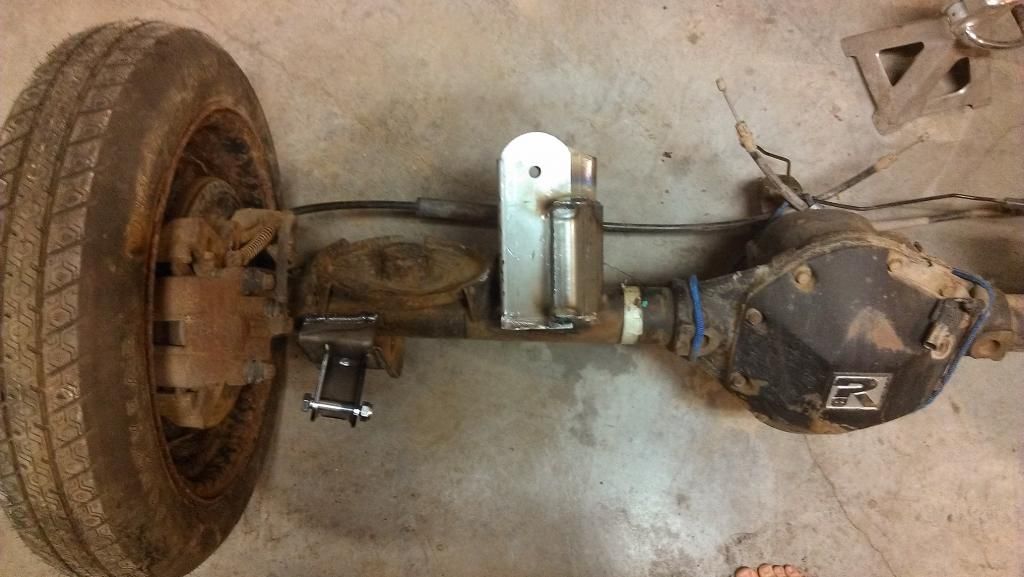 While I had lots of room under the rear end, I FINALLY did the Rokmen fuel tank skid install. I have had this sitting on the shelf for 4+ years!!!!!! The rear cross member was all bent up so it had to be straightened. A transmission jack made the skid install a breeze even with 2/3 tank of gas....after I figured out how to disconnect the fuel line fittings.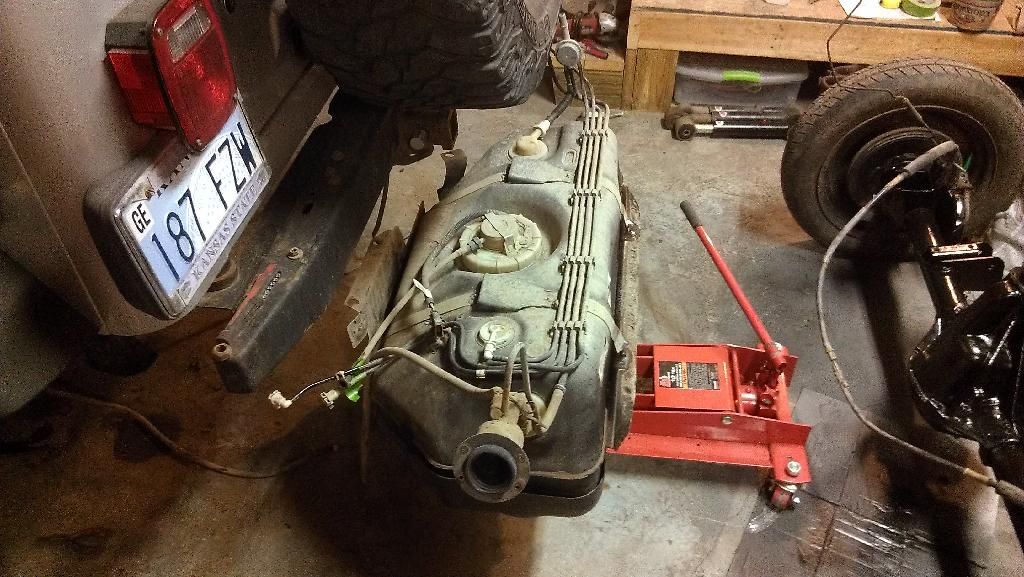 Test fit and check for clearances: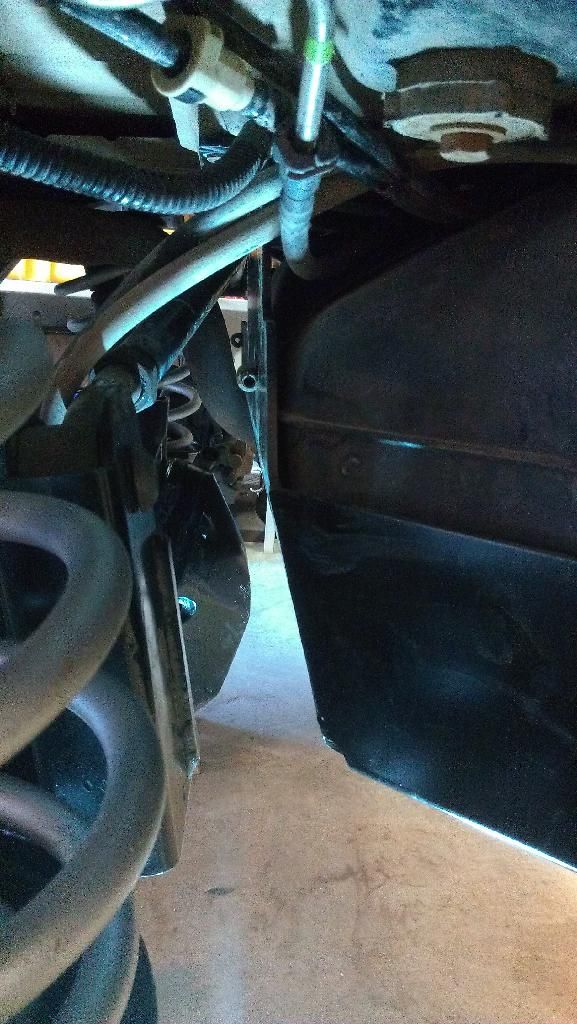 My old JKS rear trackbar decided it was done being 'adjustable' as it was rusted together. After trying to break it free, I ended up bending the bar. Installed a Currie CE-9120RS trackbar and the Rubi back on the ground! I also ditched the RE springs for some new in box AEV LJ springs. I opted for the LJ springs since I often carry a lot of gear in the back and.pull trailers.