After 2-3 years of "nothing exciting" happening to my Rubi, I decided to start giving it some love while the Comanche is at the body shop.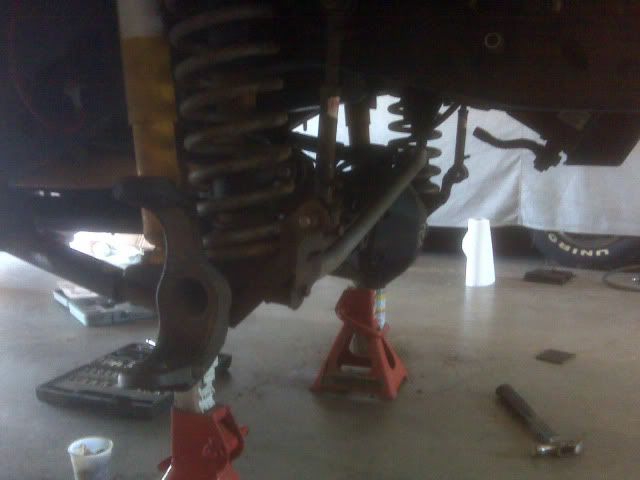 The list of stuff to be done:
1. Remove stock steering, brakes, knuckles and axle shafts
2. Remove ball joints and install new ball joints
3. Install axle tube seals
4. Install new Axle Shafts
5. Install 16" Vanco Brake kit and knuckles
6. Install U turn steering system I picked up from Phillip
7. Replace heim joint on RE ATB
It came apart slowly, yet easily, even pressing out the ball joints. Installing the new ball joints was uneventful just a slow and tedious job. I clean the axle tubes out and push on the seals. I notice one of the zerks look cracked and sure enough it was. Luckily the axle going into the MJ has the same seals so I stole a good zerk and installed it. While I was dealing with Zerks I figure I should install them in the new ball joints. Straight forward and simple, right? 1, 2,3 go in... The the passenger side lower, #4, decides to play hard ball...and SNAP. The head of the zerk breaks off leaving the threads in the joint. 6 hours later the threads come out. It looks like the wrong zerk was sent with that ball joint and was too long allowing it to bottom out.
Tired of looking at the pasenger side I decide to start on the driver side brakes. Knuckle goes on, shaft goes in, unit bearing is ground down, rotor/caliper bracket/ caliper goes on, then I go to attach the brake line. Won't fit, the end of the Jeep line is a bit different than the Ford caliper. Massage the end and get it to fit. Torque the U-turn driver side bracket and attach the rod end at the Pitman arm.
Vanco Brakes installed: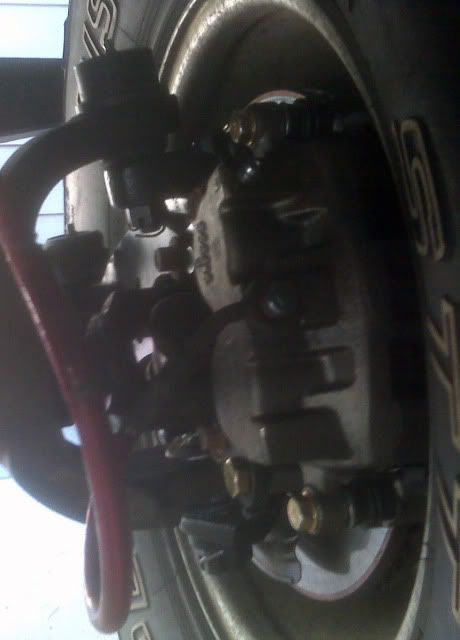 And the U-turn: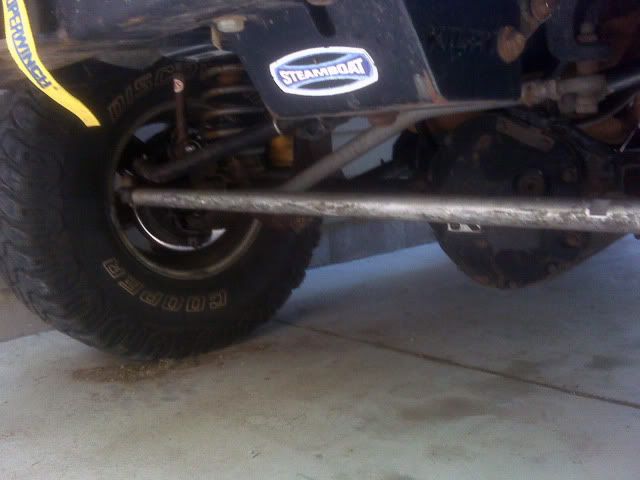 New radiator arrived!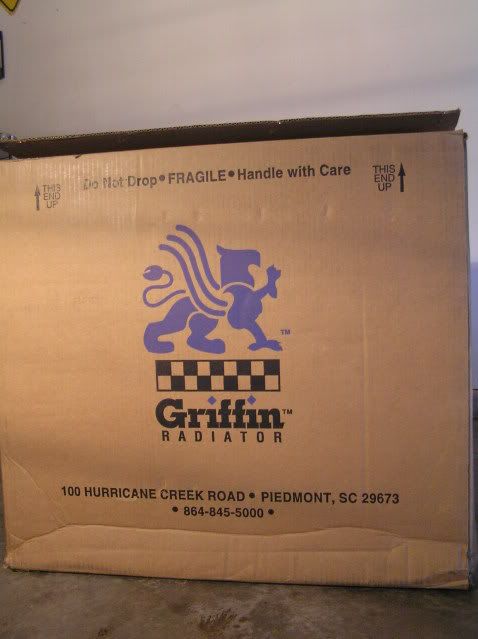 Just by holding the unit and looking it over, it is clearly a very well constructed piece of art work. Almost a shame it will go in my Jeep....almost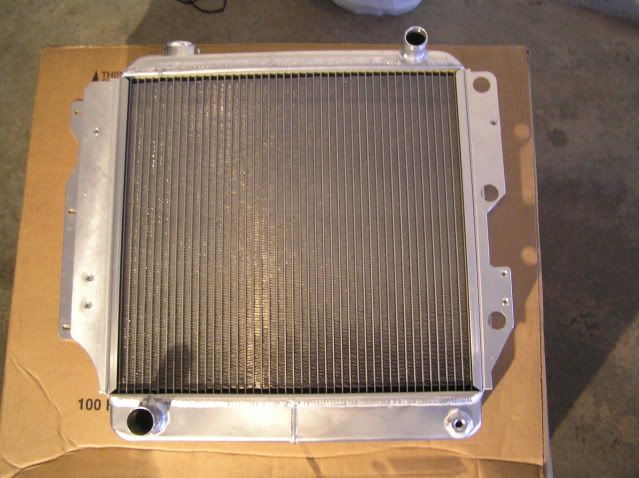 Then I installed the 2 row Griffin Radiator. This was surprisingly easy. The fan shroud required a hole to be drilled on the top driver side, about 1" up. Luckily, I already had this hole drilled.