So it appears the drivers side rust ate through more of the floor than I thought. I could probably get by without replacing it but id rather replace it. Any recommendations as to brands of replacements that fit the best without a lot of trimming? Do you just coat the underside after to prevent rain water etc from rusting it again?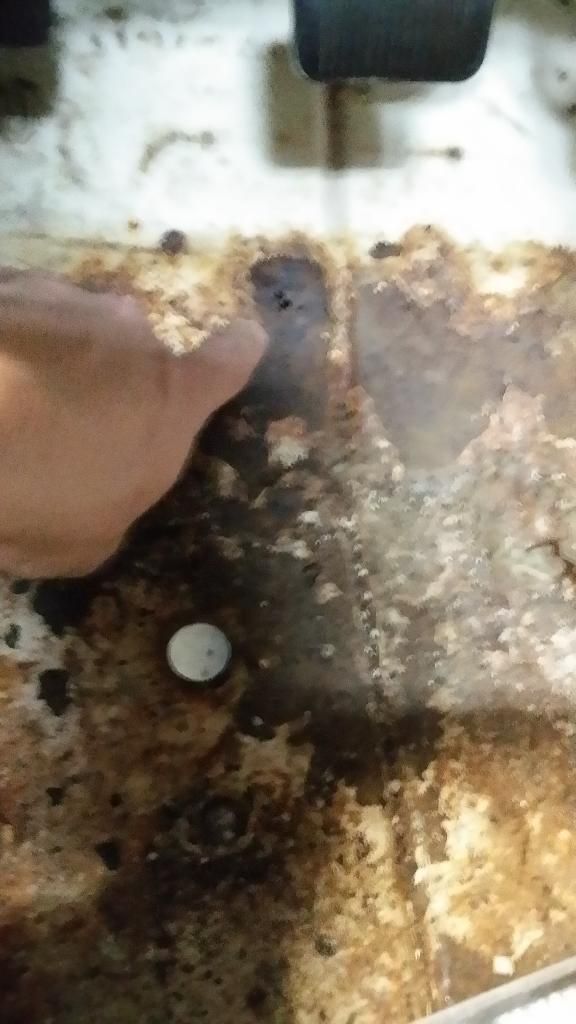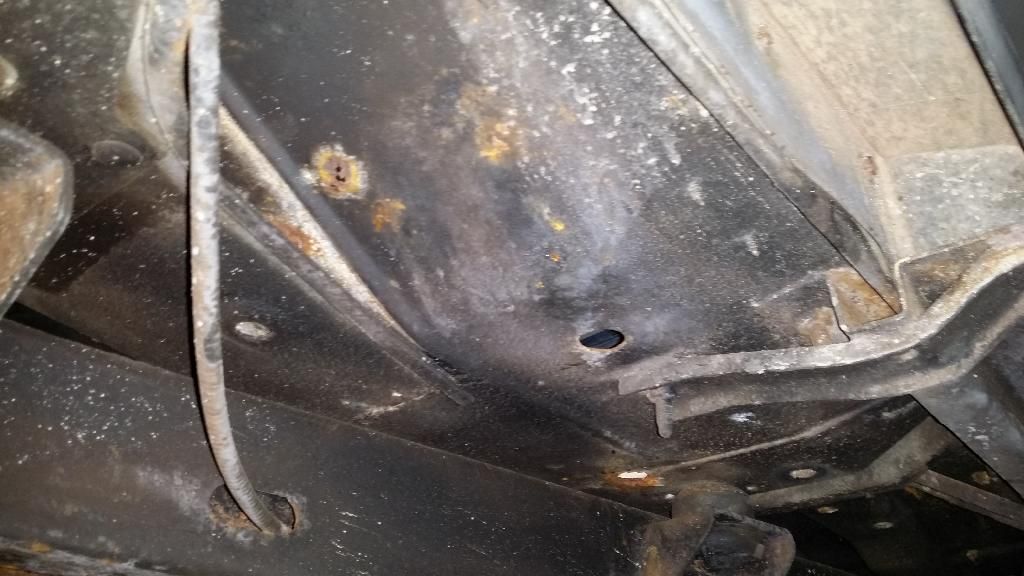 Also, what does this bolt go to? Roll cage, seatbelt? Little rust in this area also... do they have replacements for this?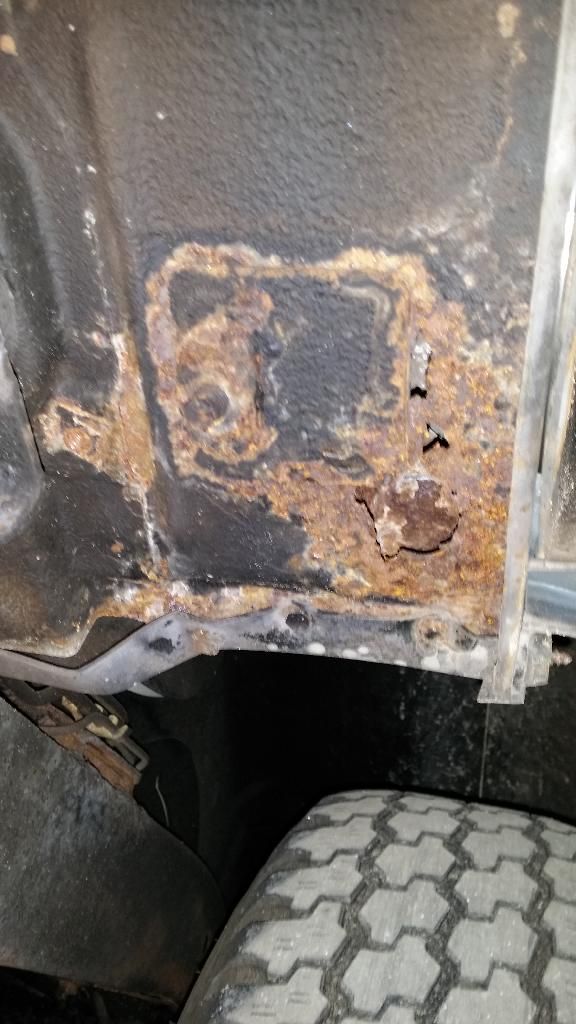 Lastly, I'm trying to get my seat out and this last bolt just keeps spinning. Can't seem to get it loose. The other bolt in front of it broke so ill have to drill that one out. Should I just cut this with a saw?