Well ran into a bit snag today, rear shackle is not compatible with the CJ lift springs I was using. Nor was it compatible with the shackle eye I ordered, so I will order a new shackle eye, and I wound up using the waggy front springs since they had a similar lift.
A small mod is going to have to be made to correct the shackle angle, but it wont be a bad deal at all.
Here are pics of it sitting on 3 wheels for a test of the ride height.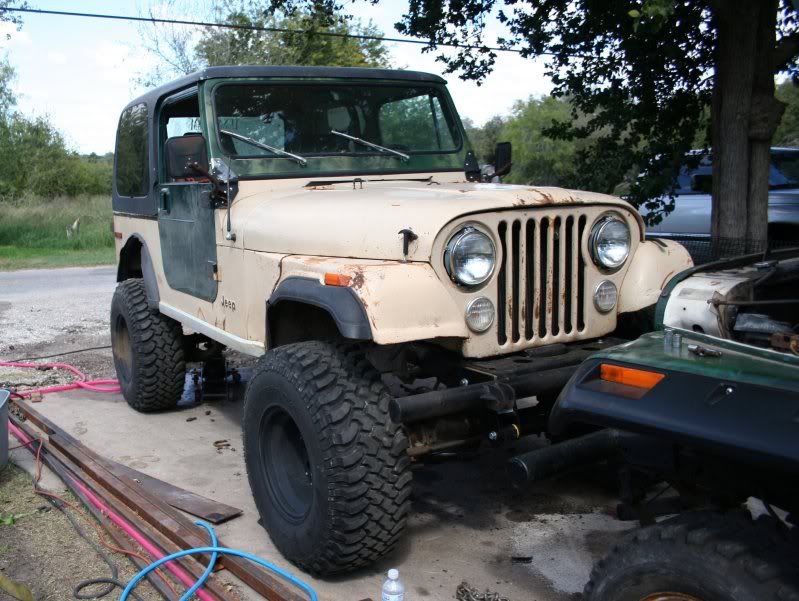 I really want to see it on the ground all the way, then I can get to work getting the 304 transplanted in.
---
"He used to be a pretty nice feller, now he's a welder"
80 CJ7 "The Kraken" - a project 25 years in the making
AMC 304 V8, NV4500, Dana 300, Dana 44, 9 inch, M.O.R.E. SRS, YJ tub.
AT3 US Navy 1999-2003
Cum catapultae proscriptae erunt tum soli proscript catapultas habebunt
(When catapults are outlawed, only outlaws will have catapults)