Pretty much got all my parts for my 4 link now. Waiting on a truss and heims, tube inserts, and jam nuts for my upper arms. Got some RE lowers for $150, they are 33.5 bolt hole to bolt hole. Ive got some 2" .250 wall and 1.5" .250 wall laying around so I plan on lengthening them to around 38.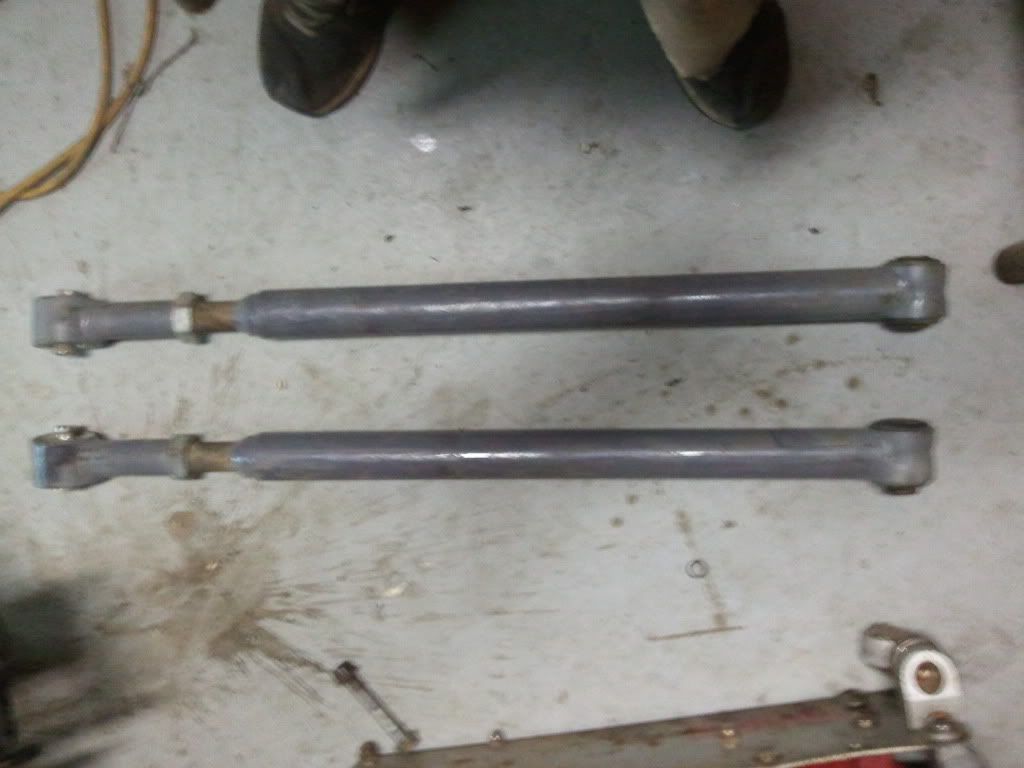 No turning back now :supz: Ohh and sorry for the ****ty pics, apparently my smart phone's camera isnt the smartest and takes blurry pictures if you dont hold perfectly still for 10 seconds.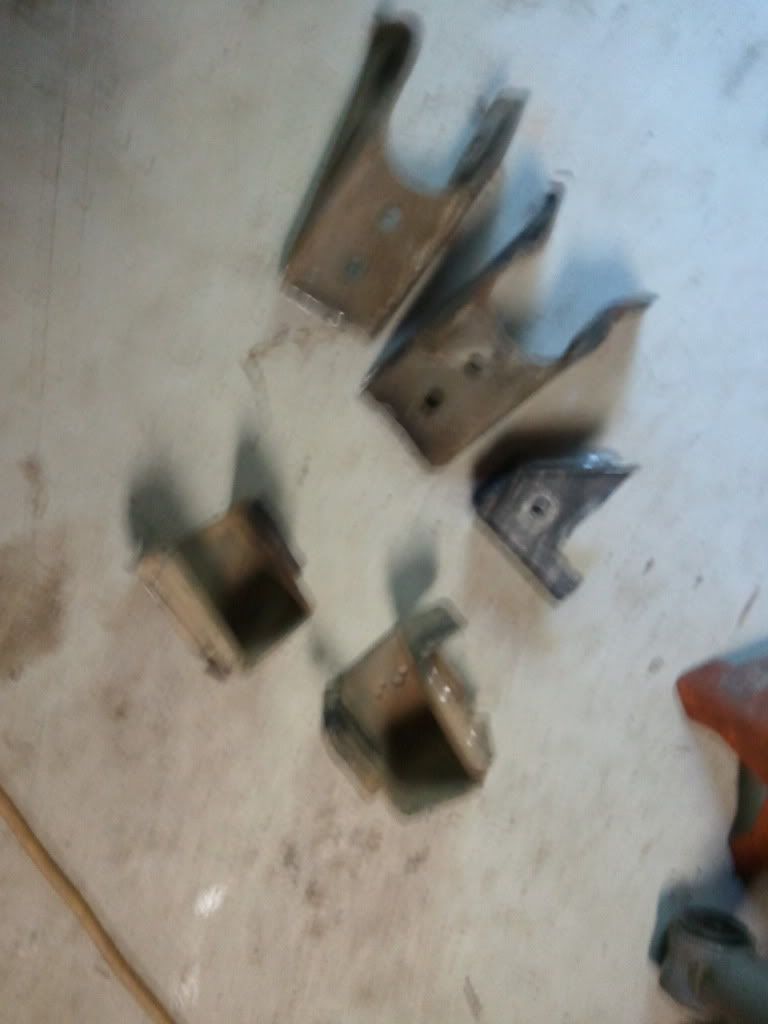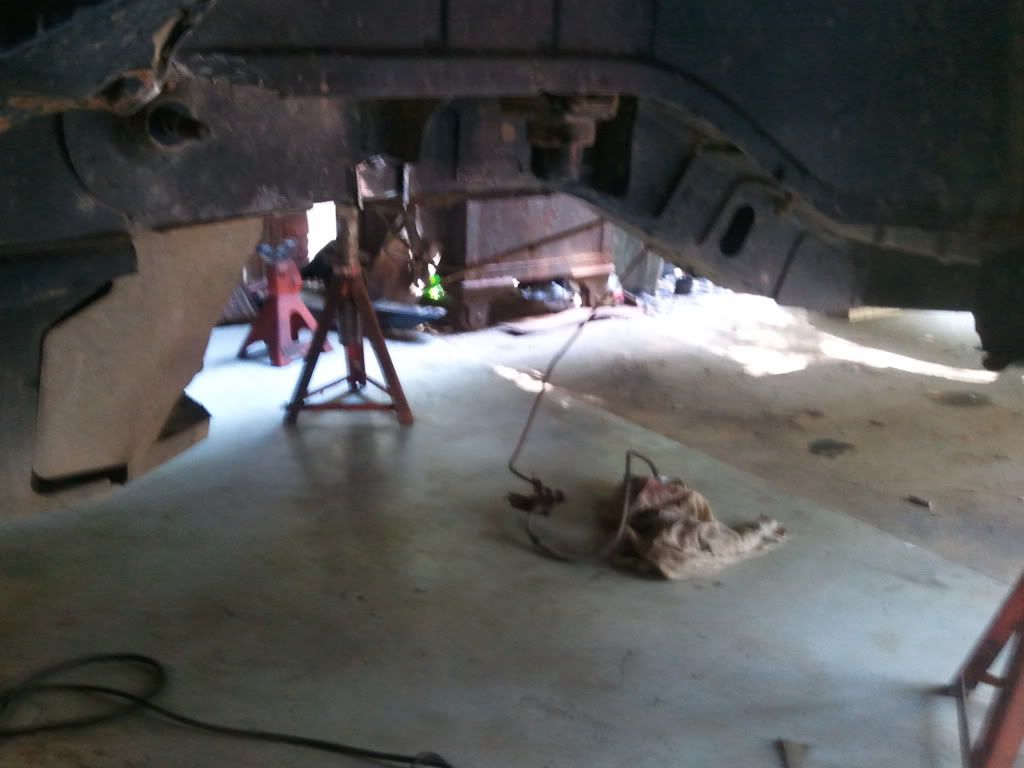 When I get a better camera with a flash I might try to take more, but heres a couple pictures of the torn unibody. Its just as bad on either side.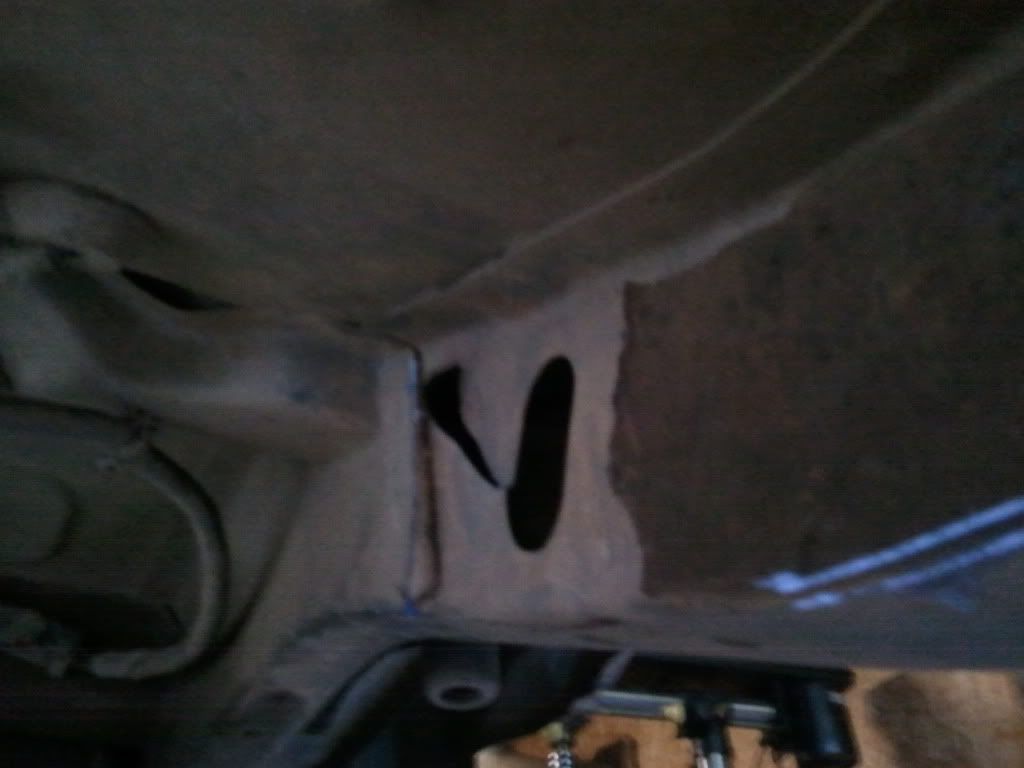 There is also a hole to the left of the opening in this picture to that is covered by that plate.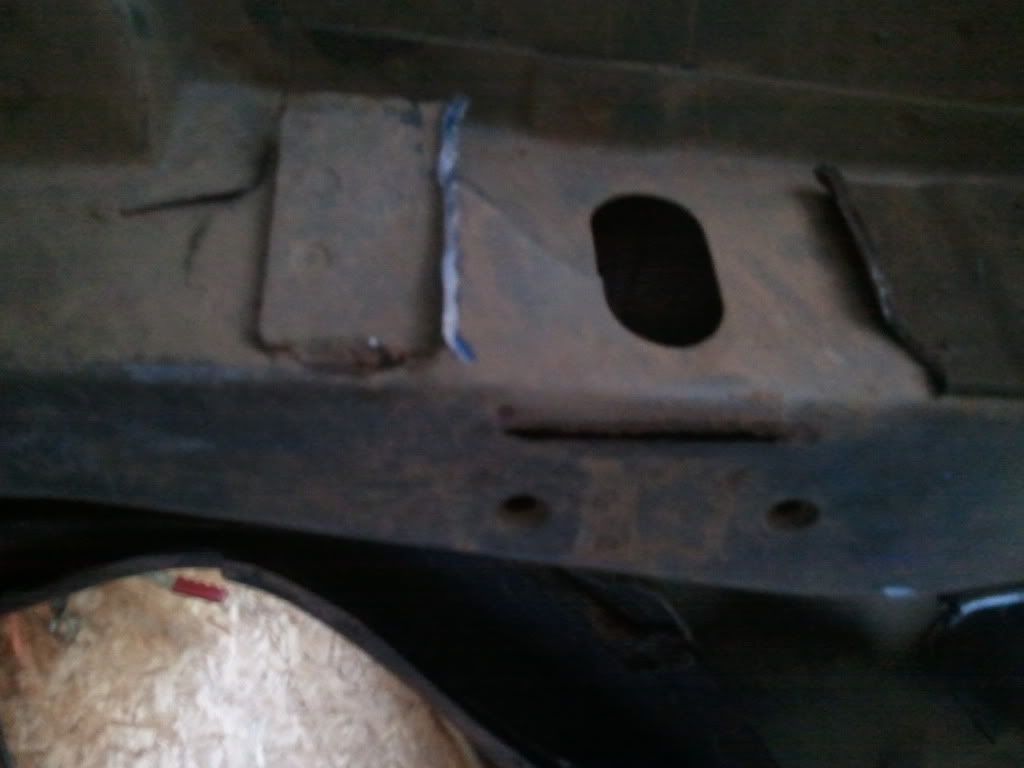 Im pumped though, been wanting to do this for a long time. I just called to have some steel cut up to plate the inner frame rails as well since the TnT stiffeners only wrap along the outside and bottom of the unibody.
Ohh and have my adjustable uppers and lowers for sale now, wont be making a post on here yet since trying to sell them locally first but if someone takes the time to read this and needs them id probably be obliged to sell them.