We have had fun playing this summer. Time for a few changes.
On the way Currie 4'' progressive springs, 35x12.50 15 Goodyear MT/R with Kevlar. (still need to find rims with 4.5 of backspacing)
In the garage, A set of Currie lower control arms (it's a start), Currie rear bump stops, Savvy Body lift (waiting for the under armor).
My used RE springs are still good, but I have a bad habit of poping out while I'm flexed. I won't have that problem with the curries, and the ride should be great. Getting ready to outboard the rear shocks, and adjust the rear spring perchs. My tires have been looking a little small, and with the little extra from the new springs and the .25 from the different BL it's time for some 35's. Plus they will help with some of the stuff I have been crawling over.
Some pics.
Finished the bumper awhile ago but wanted to update the pic. I'll move the control box when I make some changes to my airbox (cowl intake) in the near future.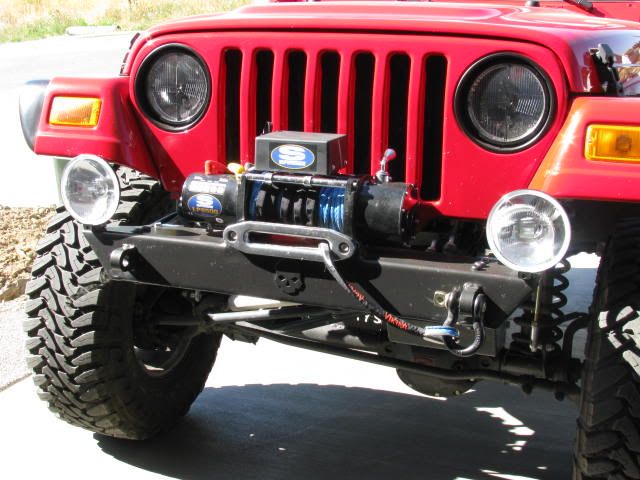 Had a set of RE lower arms sitting around and finally got them on.