I pulled everything out and started on the cage finally.
I do not reccommend the A to Z cage kit.
Either spend a little more and get the polyperformance kit, or buy a tube bender and notcher. I had to renotch every end. None of them even matched. Every piece was way to long. I had read the the above on here, but didn't think it would be as bad as it was.
Started with the windshield bars.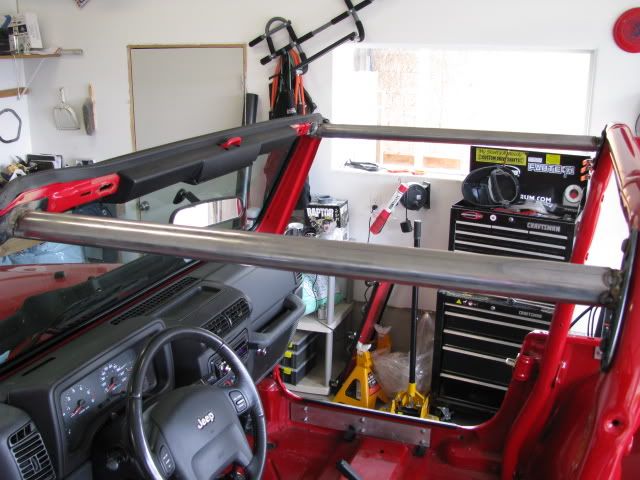 The hoop and top cross bar.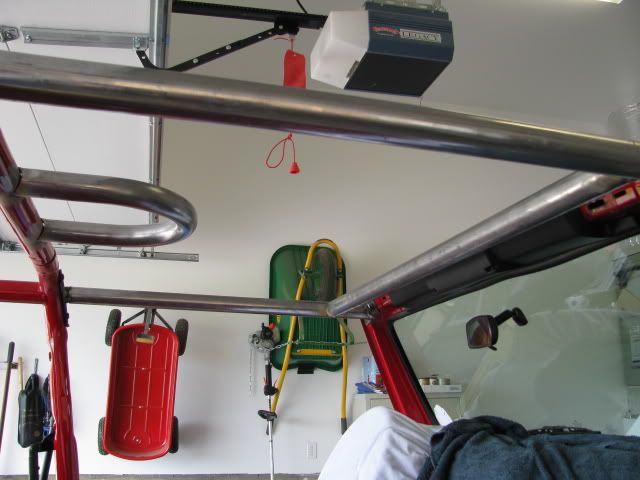 Front. Still need the down bars.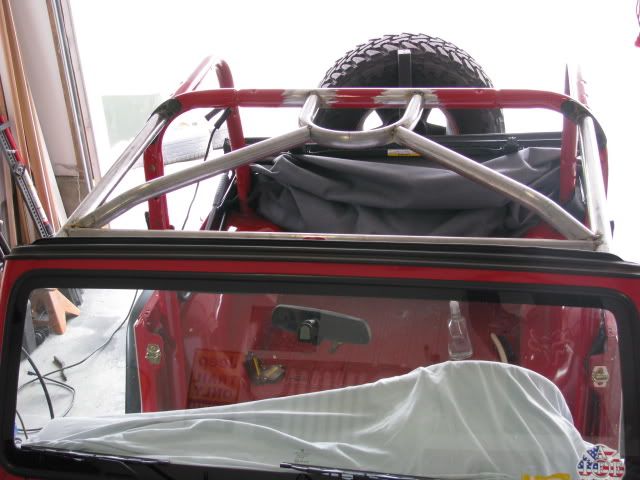 Fixing every single notch took forever. I tacked up the rear spreader, and then put the hard top on to check clearance. It will work. My plan is to take the top off, put the last over head bars on (B pillar to C pillar), and then finish wled what I have. Then I can fold the front window and do the A pillar bars. I'll paint the cage, and then U-Pol the tub.