Well I thought it was about time to make a thread for my 99 tj. I bought it about 1 year ago.
What I've done so far:
Sound system
Rokmen mercenary FW bumper
tons of maintenance
painted headlight bezels black along with repainting other faded parts
55w 6000k hi/low HIDS
aluminum radiator
flowmaster 40 and magniflow cat
EMP gas tank skid
160 amp dodge alt
other small stuff that i don't remember
I just ordered a re 4.5" lift with all 8 ca's adjustable, also a re rear trac bar, AA sye and a TW drive shaft. Alos JKS rear bar pin eliminators.
I also have a arb with 31 spline shafts for the dana 35. I will be adding a lot to this tread in coming months.
day it came home.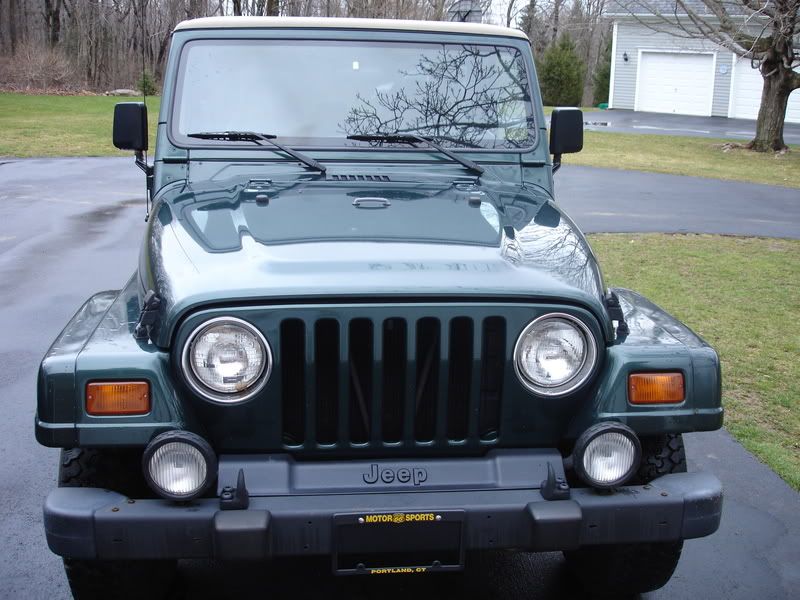 other random pics i have on photo bucket for now