I got my 1998 Jeep Wrangler se with 73000 miles back around may 2007. My dad wanted second car for him to use on the weekends. I told him that we should go look at Jeeps. So after a few months of searching my dad final bought one! I was 13 at the time, so I knew the day when I would turn 16 I would get the jeep! My dad never really did any changes to the jeep. It remained pretty much the same till I turned 15 and got my driver permit. Now I am 16 and 4 months aways from turning 17 and have gotten pretty much half the stuff that I wanted done.
Now I will document my jeep as of what I have done since we got it!
What it came with:
bestop fender flares and new top
eagle alloy wheels
32" bgf at's
tube bumpers
side steps
kc lights
This is the earliest picture I could find
Okay so my dad did a few things... seat covers and those stupid side vents lol.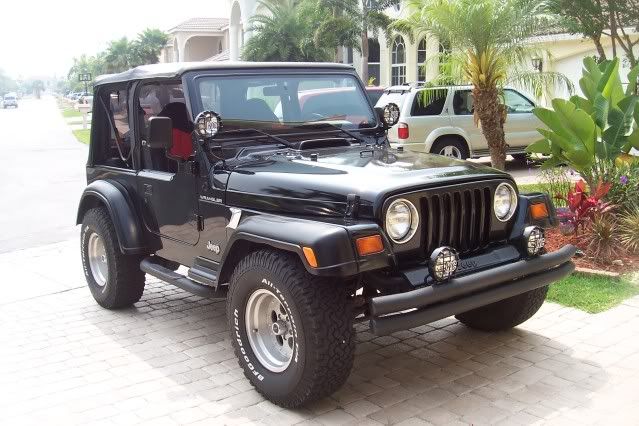 This was the first time me and my dad went off roading. Just a stretch of dirt road. I think this was soon after I got my drivers permit. Also we put grill inserts on.
The first "major" thing we did was the rough country 2.5 inch lift. Outside the shop when we picked it up. Also I painted the headlight bezels black!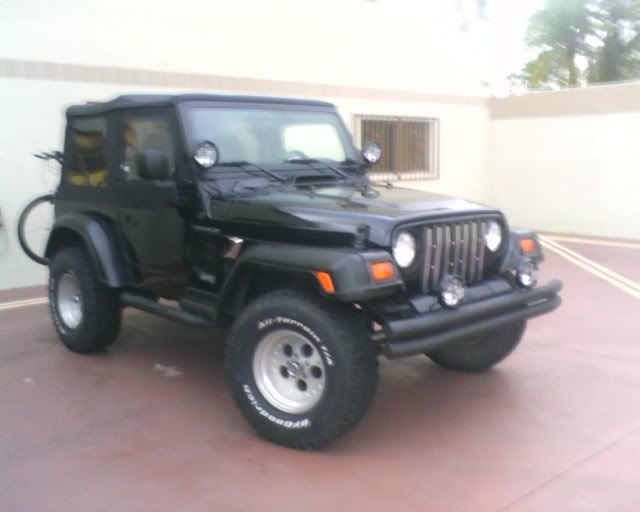 Alright so fast forward to today February 27, 2010.
This is my jeep as it sits now!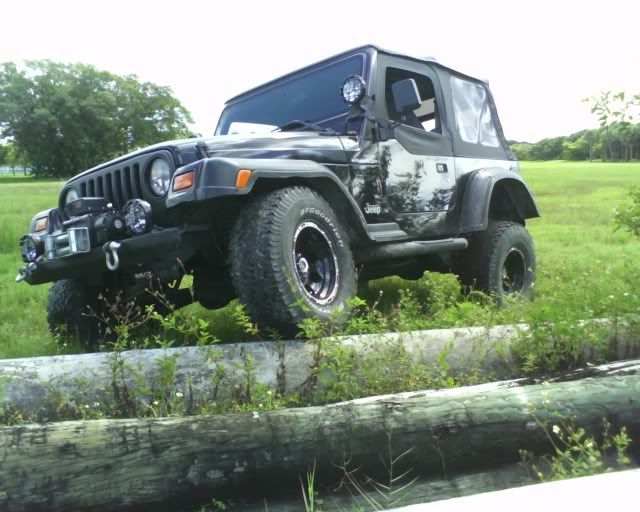 Modifications:
smittybilt src bumpers front and back with tire carrier
jks quick disconnects
black procomp alloy wheels
delta xenon headlights
black grill cover
smittybilt 8k winch
flowmaster 50 exhaust
k&n air filter
hurculined tub
Soon to be installed a v8 zj tie rod I picked up at the junk yard!