Update: Gotta get caught up on the build.
Ok bought the bumper from Northridge4x4 and as always they had great customer service!
The brown santa brought me the bumper and two days later it was go time.
Overall, the build quality of the bumper is great. The welds are a thing of beauty. The bumper appeared solid and stinger braced well.
I went to a friends house (Basically his garage is Ace Hardware:bounce
And it began:
Removing the crash bar: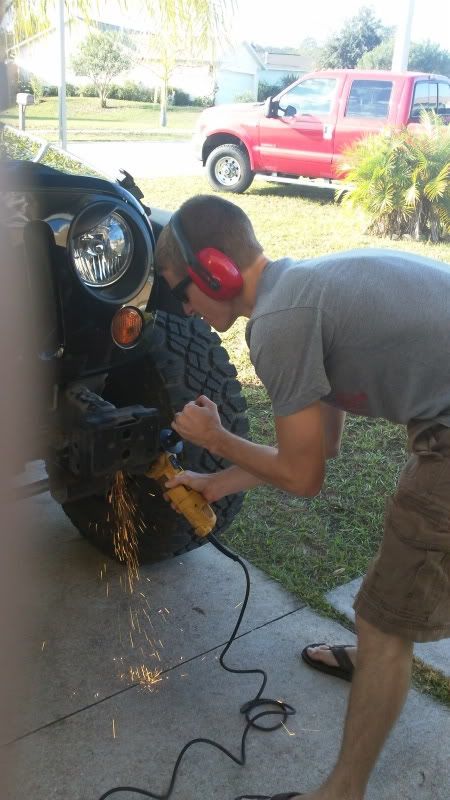 More removal of the crash bar-now with long sleeves and gloves:
After removing and grinding down the welds from the crash bar and trimming some of the frame horns, my buddy had the most amazing cutting tool (Besides a plasma cutter of course). This thing was awesome, it made very clean and straight cuts. Note: in order to use the tool we had to trim some of the flat frame horns in order to fit it over the frame rails. A Plasma cutter would have made the job much quicker.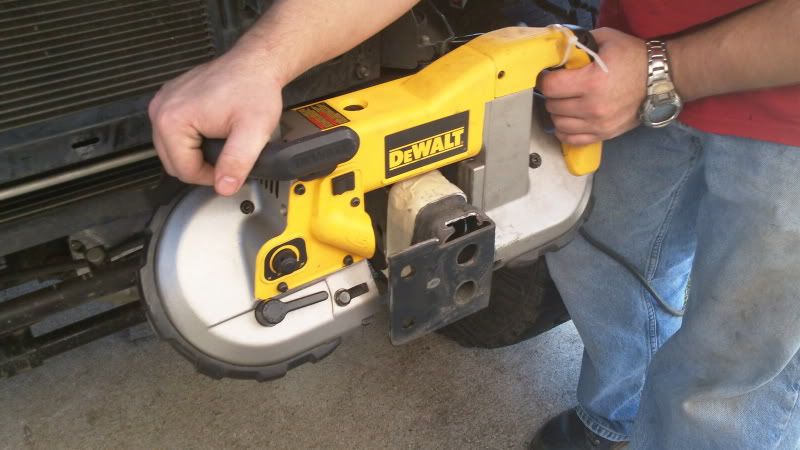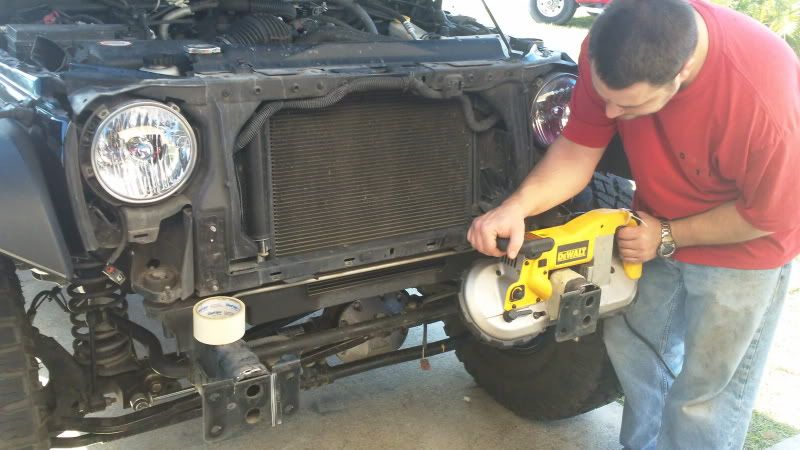 Bumper primed: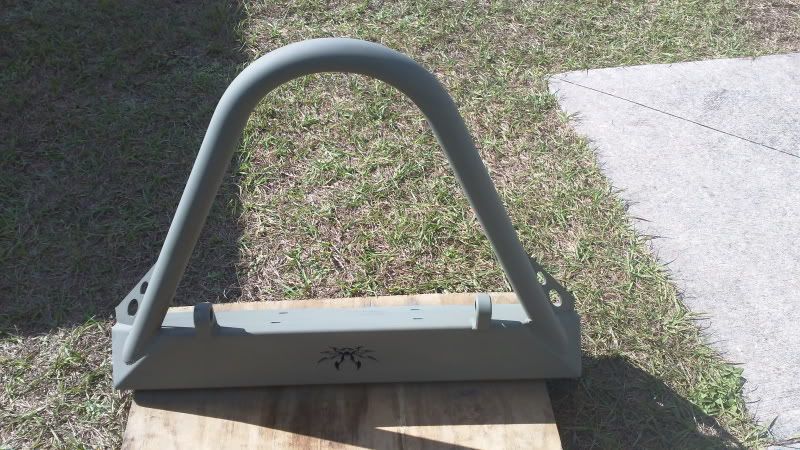 Frame cut 2" and crash bar removed w/ welds ground down.
First coat of spray on bed liner: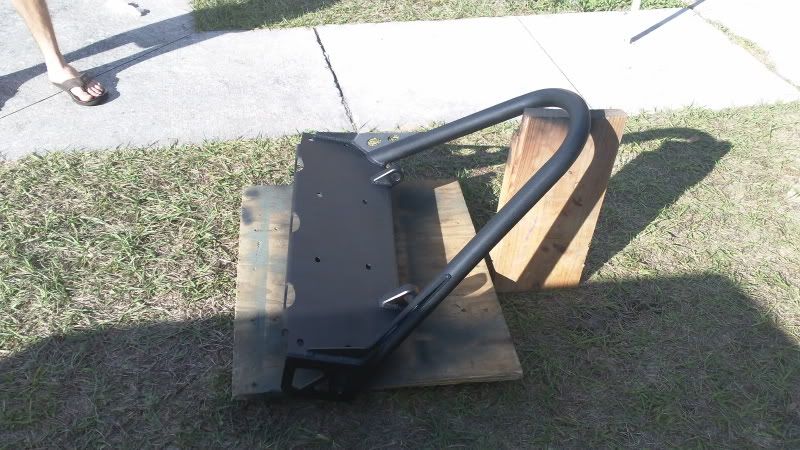 Primed and painted the frame rails to keep rust away: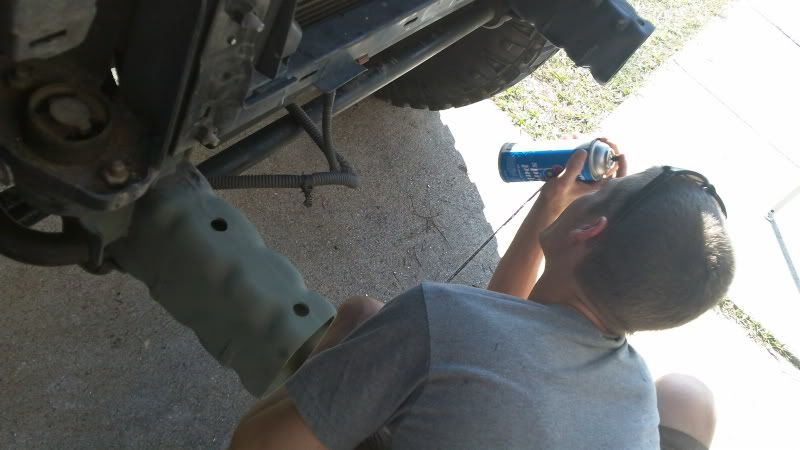 Second coat done: Frame rails drilled: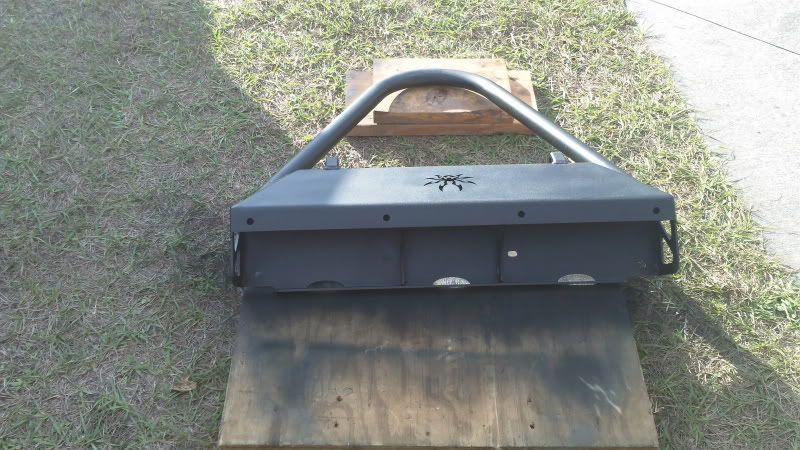 Bumper mounted and bolted down:
Ok, we noticed when we were torquing the nuts on the bottom to 85 ft/lbs the frame began to cave a little.........so I remembered reading how others on this site have created a bracket to help distribute the torque. So we took the factory bumper brackets and cut them down and welded. It worked perfectly and provided a much stronger platform on the bottom of the frame. I highly suggest this to everyone running this bumper.
Here is the photo of the bracket: