OK....my TJ is nearing completion of Stage 1. My goal was basically to build a very offroad capable rock crawler and all-around offroad Jeep for this first stage. It cost me about $ 19,000 to get to this point...it adds up quckly....
J
ust
E
mpty
E
very
P
ocket is so true. This next summer plan to add a cage, seats, and 5 pt harnesses. Then Vanco brakes and maybe hydro steering....followed eventually by D60 axles. That order is subject to change once I start wheeling it. I'll be taking it out for it's maiden voyage on Monday 12-14-09 (my wife's birthday no less
)
(UPDATE...issues arose and the maiden voyage did not occur...see next thread)
but am still waiting for my Bilstien 5150 Shocks to arrive....Bilstien is slow.....and I should have my spare tire on Monday as well.
Now for some updated pics...I decided to get ACOS Bump stops as well.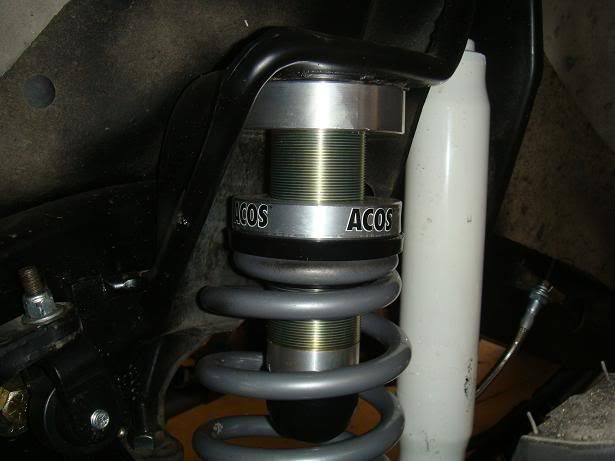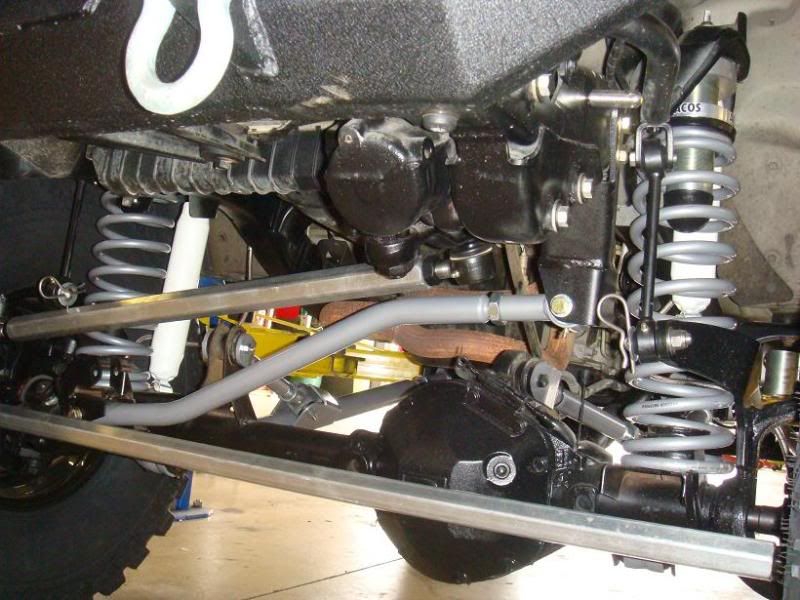 Below is the rear view with the Genright swing down tire carrier and bumper plate installed. It also has a bumper backing plate installed that you have to remove the fuel tank to install the plate. So while the tank was out I upgraded to a Genright aluminum all welded 24.9 gallon fuel cell and skid plate...giving me an additional 5 gallons of fuel capacity. Figured I could use it since my mileage my be slightly lower now
Check out the cool LED back-up lights in the rear bumper plate. I'll need these as I am installing flush mount round tail/brake lamps when the TNT full corners go on. You can also see the hitch installed...frame tie-ins of course.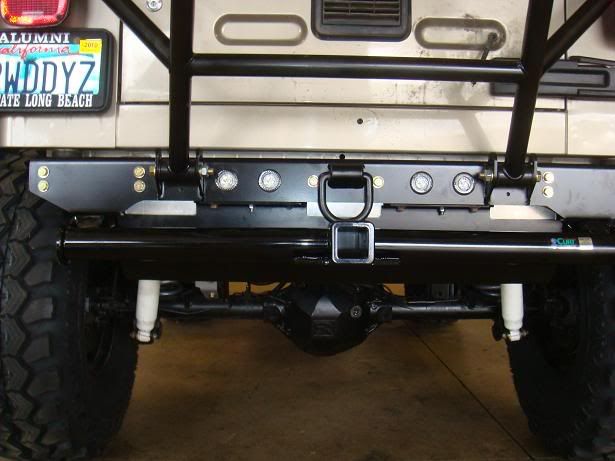 Below you see the Genright Tank Skid, Tank and hitch
Below is the driver side view of the tank and skid viewed thru the wheel well
I will post more pics as soon as the spare tire is mounted and I get the Jeep out. It will be about 2 more weeks before the Tube Fenders, Sliders, Full Corners, K & N FIPK Intake, Optima Battery are ready for install.