Hey everyone, I thought I'd share my build with you guys. Its an ongoing project that has taken over a year so far, as I am a full time student and I work part time, so progress can be very slow at times. I started this thread on wrangler forum, but It has and will have a lot of axle tech and 4bt stuff for people who want to do the same. I'm posting what I have up to this point. Enjoy
I've had a few jeeps in the past, a wrangler, scrambler, and cherokee, but I've wanted to do a diesel swap for a while now, and I decided to go with an LJ for my base. I scanned Davey's Jeep's for a while and finally found a rolled 04' that was mechanically sound, and only had a little body damage, save for the hood, fenders, grill, and roll bar. I ended up selling my cherokee in a hurry and getting the wrangler for a little under 4k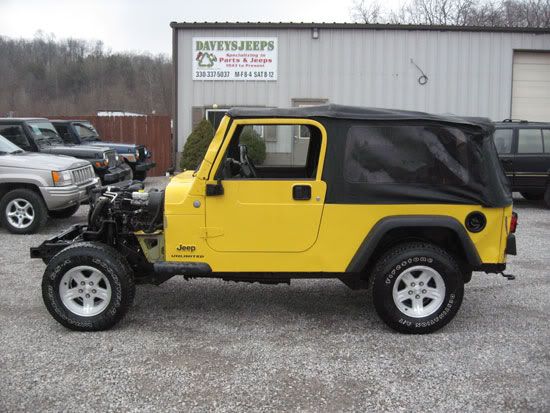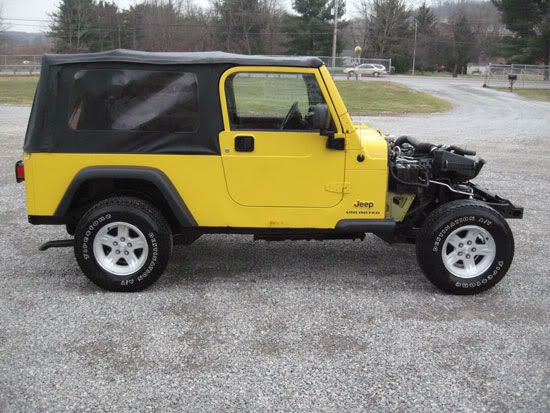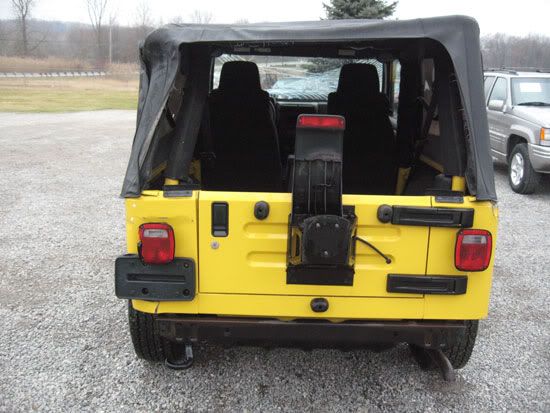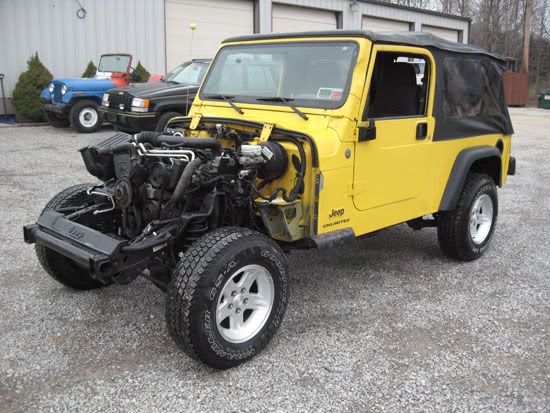 I drove up from Tennessee to Ohio with my good friend and trailered it back down here, getting 12mpg up, and a solid 9mpg back down with his Powerstroke f550, haha.
The overall plans for the build are as follows:
- Cummins 4bt out of a bread van
- Ford ZF5
- Dana 300
- 14bolt and Dana 60 with Detroit lockers out of a CUCV truck
- Clayton Pro series long arms, with 5 inch springs
- H1 double beadlocks, recentered, in 37 inch Goodyear Mt's
- Tube fenders, or Hi-line tube fenders
- Genright Cage
I began work on it when I got it home. The plan was to completely strip the entire thing, interior, exterior, and remove the tub from the frame.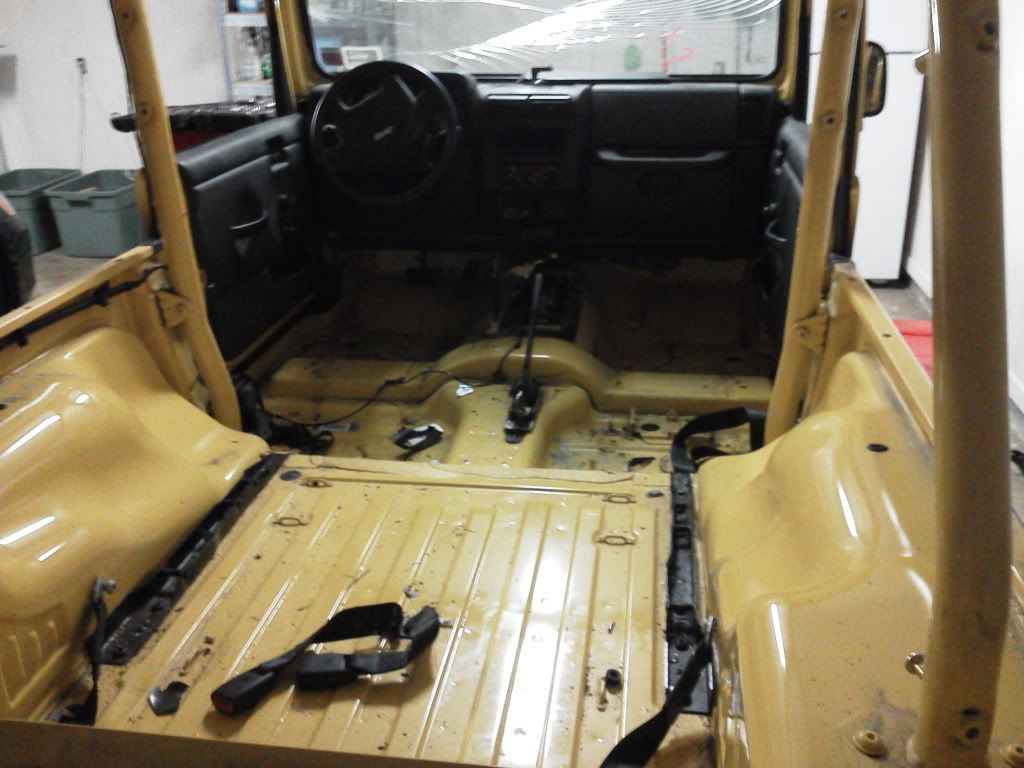 I got the axles, engine, transmission, and transfer case out and sold them all. I removed the body from the frame with my cousins crane that he had down in TN to remove trees and debris that had fallen from the tornadoes that swept the area.
[/URL]
The tub was off and in its resting place for the next year. I started school again and had no time to work on it. I did start working on the frame though. Also, I searched many sites and found a bread truck where I would get the 4bt from.
I waited and scanned all the local craigslists, but no breadvan was found. almost all had the gm diesels, or 350's.
I heard of a website through 4btswaps.com, a place called dovbid.com. They have auctions of vehicles, equipment, etc, and I found several on there. I ended up finding one and getting it for $1800 out the door, not knowing if it ran or what needed to be done. I drove 3 hours with a buddy of mine and low and behold, it started on the first crank, and ran flawlessly. On the way back though, I blew a rear tire, thinking that the engine had blown. But I was pleased to find it was just a rear tire. However, the bolts were seized up and we had to drive 30 minutes to get a cheater bar at a hardware store.