After seeing many on trail stock TJ tie rod failures, and seeing that they have the strength of a paperclip, I have always wanted to replace mine.
Here is what happened to my buddies Tie rod last time we went wheeling. and that pulled the final straw for the upgrade.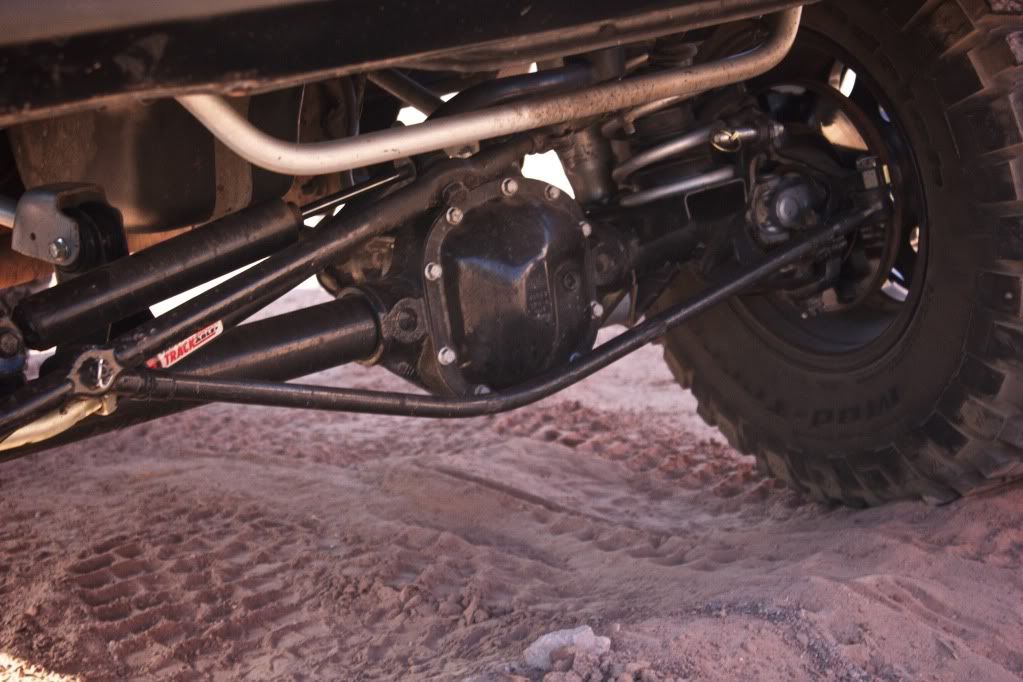 I had a Tie Rod end that was going out and started to give me some light steering shake while driving, and it provided the perfect time for the upgrade.
I looked at many different replacement steering upgrade options and I decided to go with the ZJ V8 steering setup.
I went by my local NAPA Auto parts and got a great deal on a replacement ZJ tie rod and the adjusting sleeve. I went with the Spicer Brand that is super strong and is actually made my Dana, and it has a lifetime warranty. Thats one reason I like this upgrade because spare parts can be obtained from virtually any auto parts store, and if you need a replacement part you don't have to wait fora custom parts to get shipped.
Thanks to stu-offroad.com for the pic and some info below
Here is a picture of the soon to be replaced tie-rod end and the threaded end of the new tie rod end. As you can see, it is a lot thicker. The threaded section of the factory tie rod end measures .65" in diameter. The ZJ end measures 1".
The other major difference is the construction of the tie rod itself. The factory TJ rod measures .88" O.D. and is hollow tubing. On the other hand, the ZJ tie rod is 1" O.D. The ZJ tie rod and tie rod end are joined by a regular adjusting sleeve, like the one located near the pitman arm end of the drag link.
Here are the Napa part numbers in case you want to save some time with the counter person. You will need one each of the parts below.
Item Part Number
Tie Rod End
269-2788 (Napa #)
ES3096L (Moog #)
Adjusting Sleeve
269-1134 (Napa #)
ES2079S (Moog #)
Tie Rod
NCP 269-6085 (Napa #)
DS1312 (Moog #)
And here is the final job!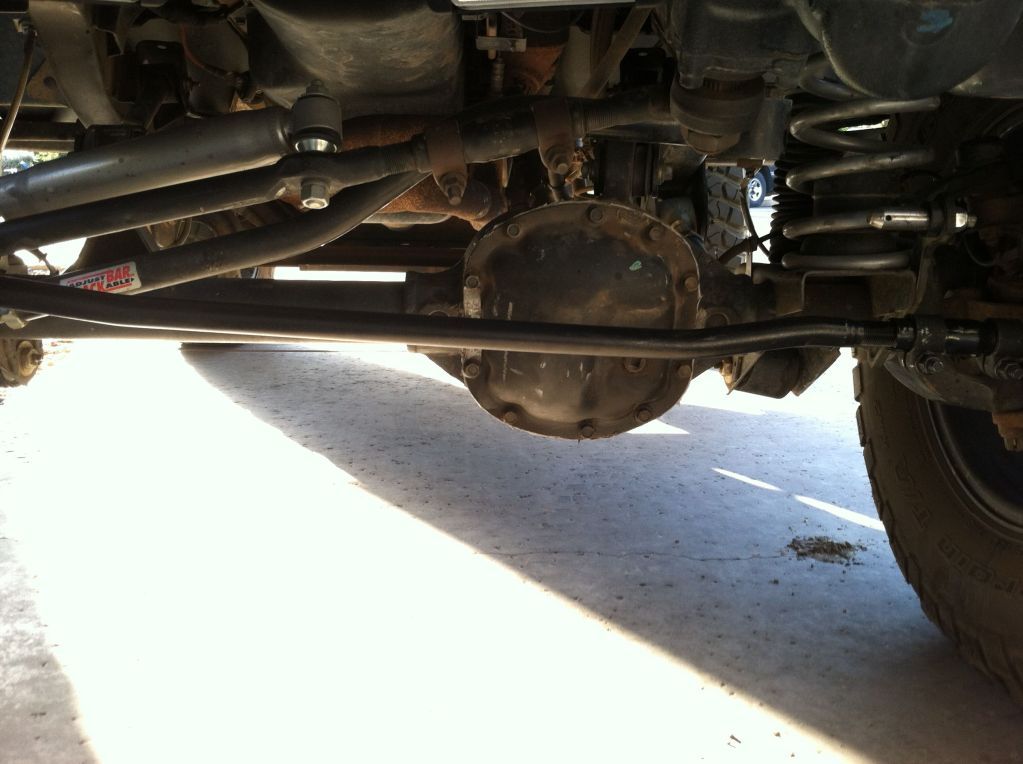 I'm really happy with how much beefier this tie rod is and it should last for a long time.