Some updates:
Mounted some 37" KM2s on it. They are actually for my LJ, I just wanted to see how they looked.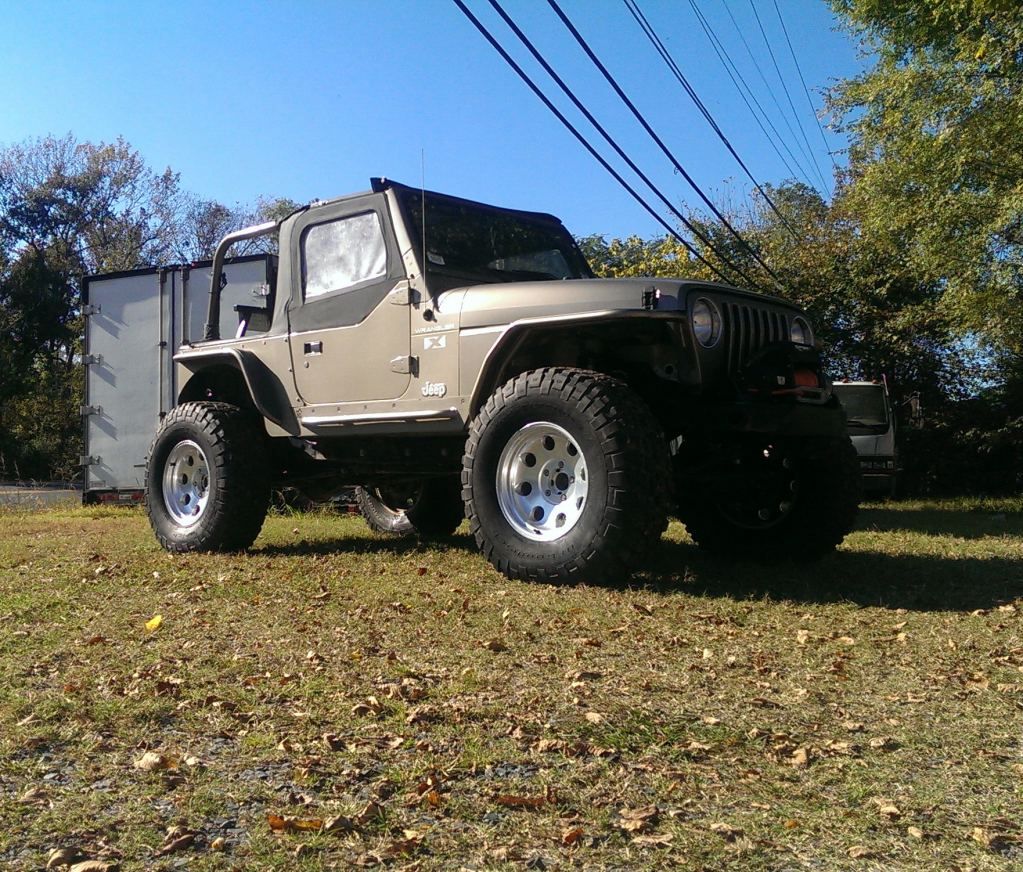 Aluminum tie rod: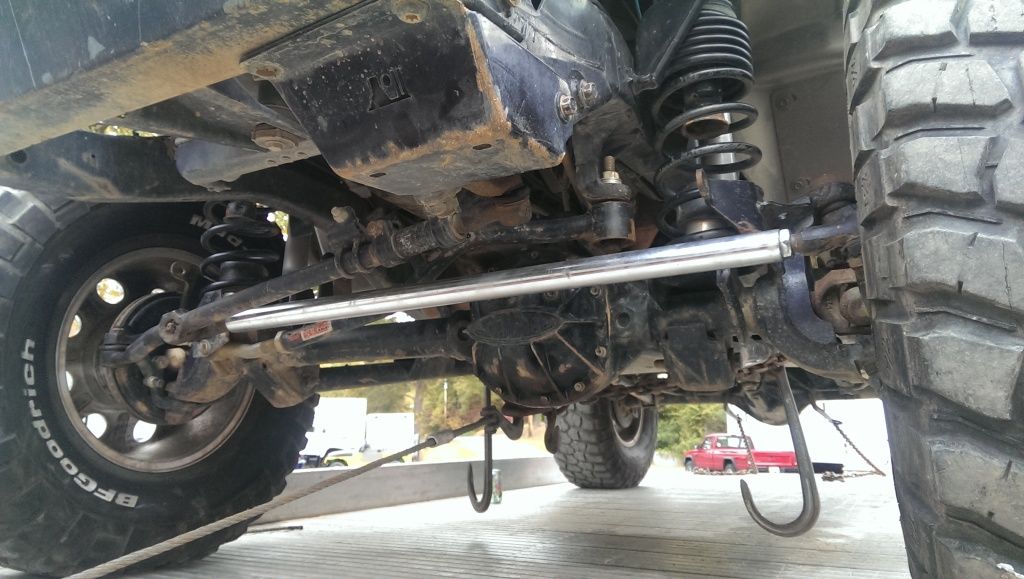 Installed a cage: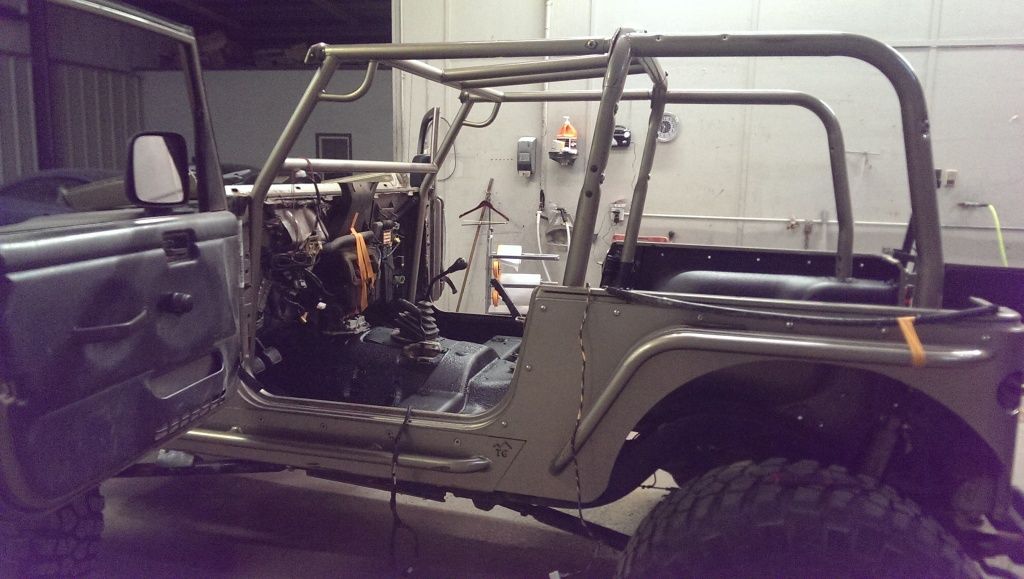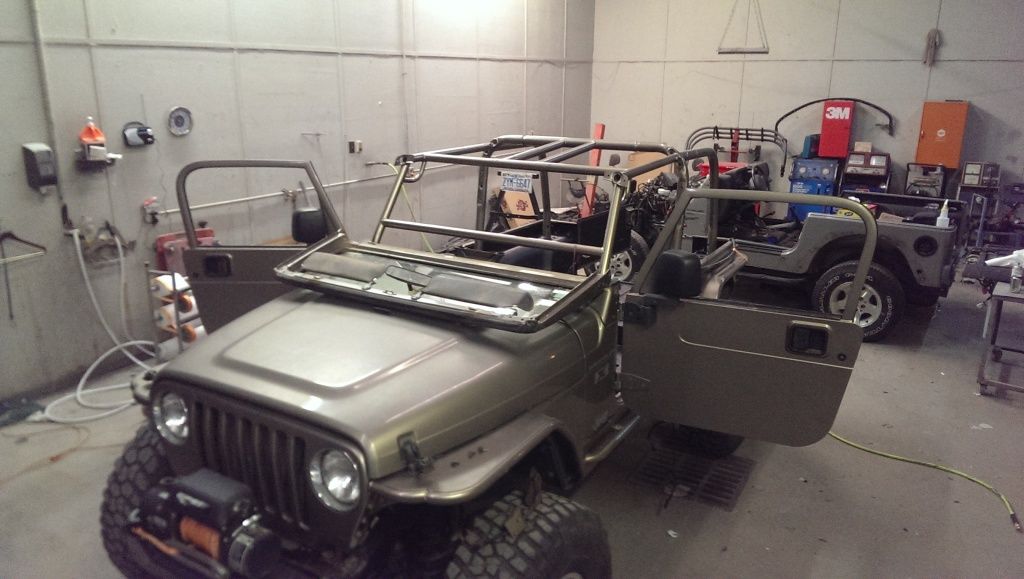 The PO left this crap in my TJ for me to deal with: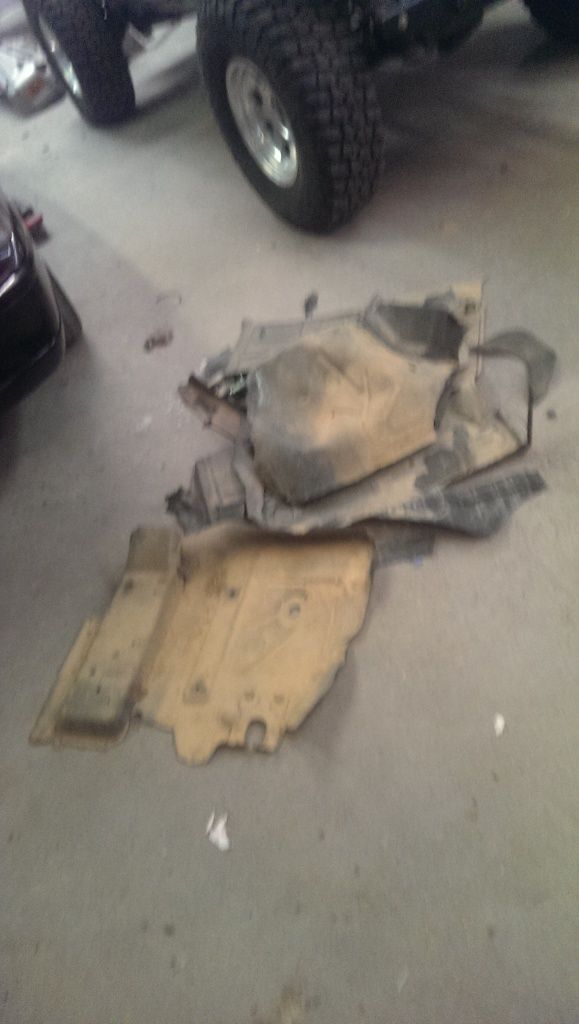 What is that exactly? It's spray-in bedliner. Why is it on the floor? Because the 'tarded PO didn't know how to properly prep a surface for paint. It was also WAY too thick, and when it failed to adhere to the floor board of the jeep, it became a rubber mat. I never noticed it because it was all one solid peice and was held to the floor by everything that was bolted to it. Well, this past week I went to install an aftermarket cage, new seats, and new center console, so out came the stock stuff. Unfortunately for me, so did the bedliner...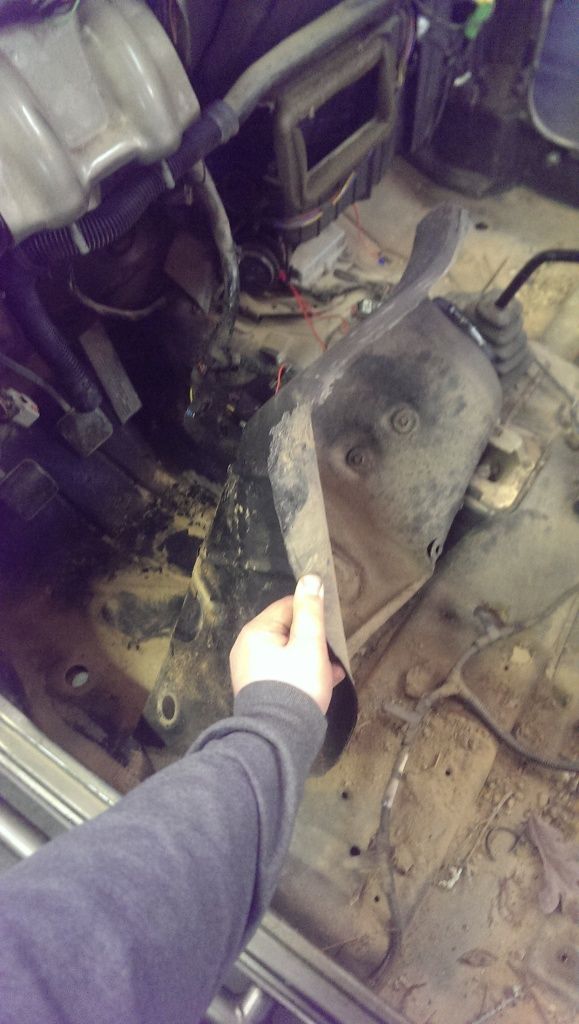 The liner on the tailgate came off in a single sheet:
Apparently some people think a grinder works the same as a sander. Those people are morons.
It's a good thing I know how to do a QUALITY bedliner job. Sanded it down with 180 grit paper, scotch brighted the areas I couldn't hit with the sander, and then washed it with pre-cleaner several times.
Before:
After: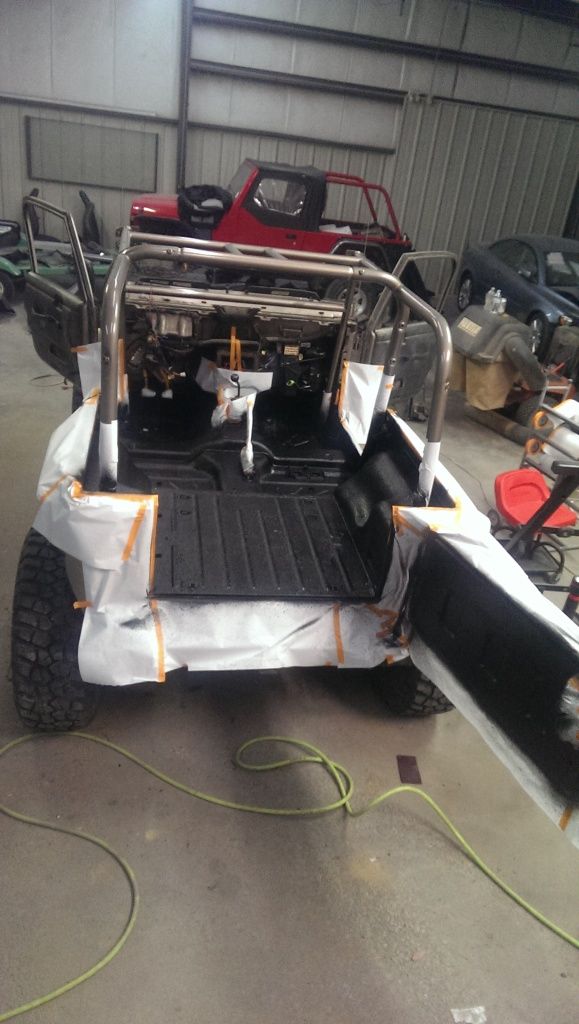 Also installed some factory seats from an '04 4cyl TJ. My driver side seat was worn out and I've always liked the '03-06 seats better. These seats are in great condition and they are vinyl, so they'll be much easier to clean than the fabric seats.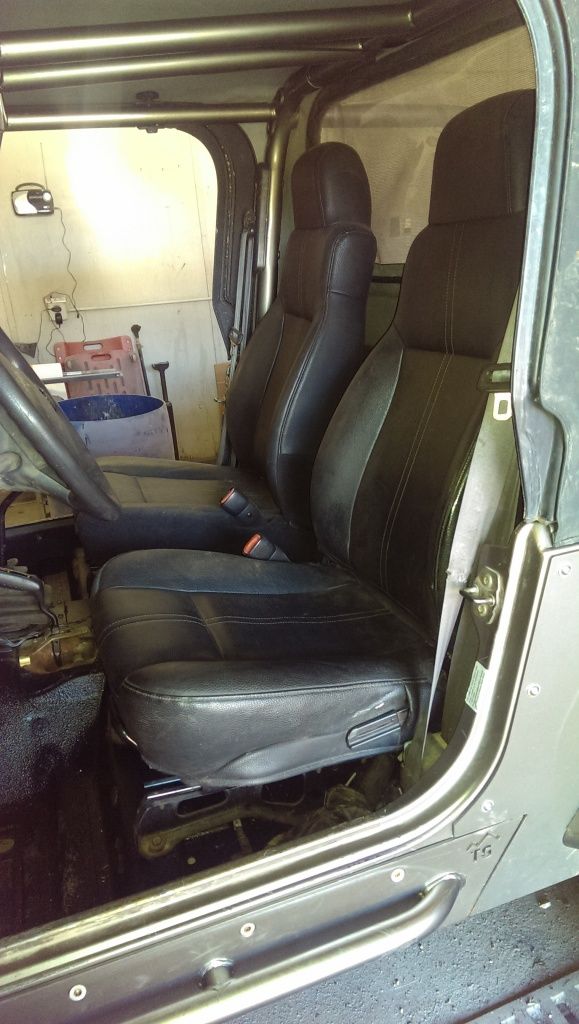 That's pretty much it. Just been wheeling the piss out of it. Haven't been able to break it yet.