2002 Grand Cherokee Limited Build
---
So I'll get straight to the point, Sunday Feb. 13th I sold my 1999 Wrangler 4.0
It was my daily driver since May 15 2007. Bought it with 147K, and sold it with 190K...and I think it was running stronger than when I bought it lol
Here is the build thread I had on it:
http://www.jeepforum.com/forum/f22/c...-build-860775/
It was hard to part with her, but I had to have something a bit more roomier, and alot more comfortable. My only option was to get a WJ, with the V8...
So I purchased this:
A 2002 Grand Cherokee Limited. Tan leather interior, fully loaded, and alot more roomier than the TJ.
I picked this up last Friday (2/11/2011). I love how it drives and handles!
My plans started, and after alot researching online and looking at photos of what others have done to their WJ's, I decided to go with this: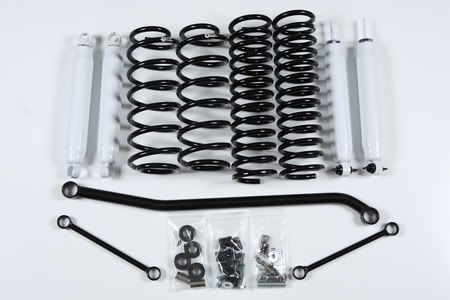 Iron Rock Offroad 3" suspension lift
with a set of these: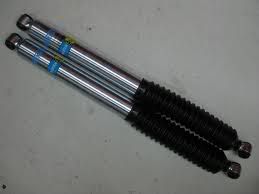 Bilstein 5125
shocks. Ordered them all last night, rather early this morning. Also while I was at work, did some research as to what tires I wanted to get, and decided that I didn't want to go the same route I had with my old TJ. No KM2's. So I went with these:
BF Goodrich All-Terrain T/A KO's
in 245/70R17 fashion...
I may not be keeping the stock wheels, so I found a flawless set of JK Moabs from a guy, locally...
So the fun begins!
---
2002 Grand Cherokee Limited
4.7L Powertech V8 l Iron Rock Offroad 3" Suspension Lift l Bilstein 5125 Shocks l Bilstein 5100 Steering Stabilizer l 17x8 Unique Steel Wheels l LT255/75R17 BFGoodrich Mud Terrain KM l Kevins Offroad Transfer Case Skid l Kevins Offroad Roof Rack Tire Carrier l Hella 500 Black Magic
http://ddoffroad.com