Got a few random pictures to add today! Not a big update by any means, but I got my new license plate int he mail. NC has lots of neat tags you can get to support various organizations, schools, etc... I like the look of the friends of the smokies, one and seeing as I come from the western part of the state I spend a lot of time in the smokies, it was a no brainier!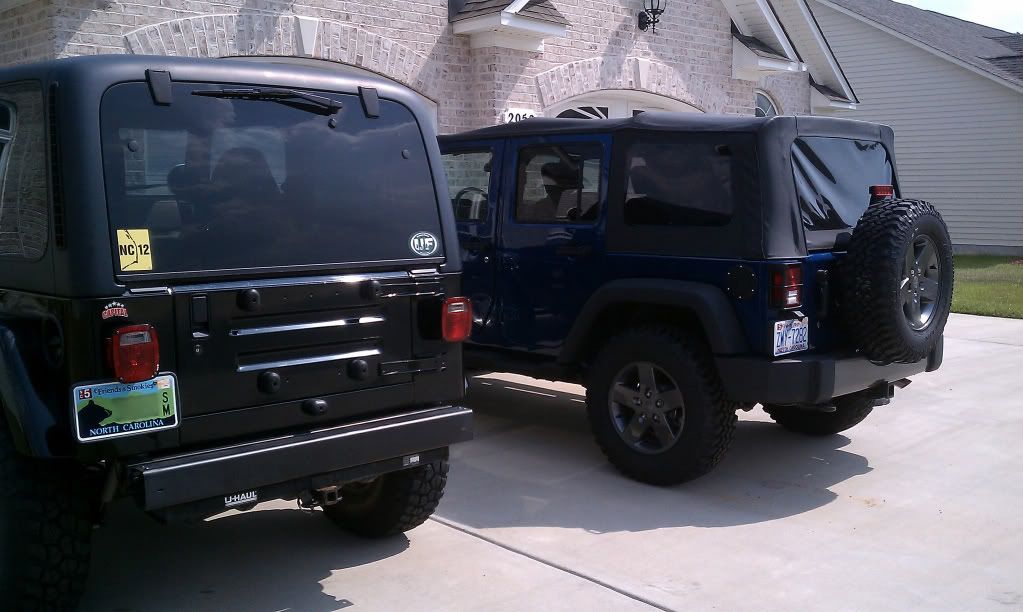 My wife has the Ducks Unlimited on coming int he mail. It's pretty awesome too, because it has Cape Hatteras Lighthouse on it... I think it will look good on her blue JK. Anyways, this is what it will look like:
And finally, I posted this in another thread but thought I might as well show my handy work here too.... I started off with an ugly yellowing(was originally white) mini fridge in my garage. After a some prep work, a few coats of paint, and some stickers this is what I ended up with! Now if only I could find some before pictures....