So I have reached some problems. It seems that the rear axle might actually be out of a 77 instead of an 87-88 like I was told. I found this out when looking and cleaning off the diff covers. I could clearly read 3-30-77 and then just the 87 on the other cover. This means that the rear housing is offset about and inch towards the passengers side. The shafts are also different lengths confirming this, unless They are supposed to be like that. Does anyone know if this will work or do I need a new d44 that has a centered housing.
Now what I am also worried about is putting the axles back together. I bought them totally disassembled from a guy who I believe knew what he was doing as the bearing caps are marked. So I think I will be able to figure it out based on the markings and sending an email to the seller as he probably knows. But, can anyone explain to me what the different stampings mean on the bearing caps? Two of them say 147 and two say 057. and they all have an 88 stamped on them, which at first got me thinking that maybe just the cover was from the 77 and they both were from 1988. Here are some pictures.
On the left there is a D stamped near the 18, meaning driver maybe? then nothing stamped on the right one.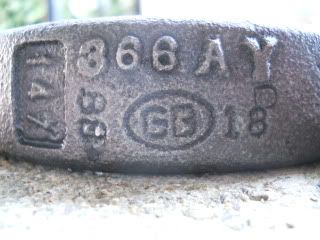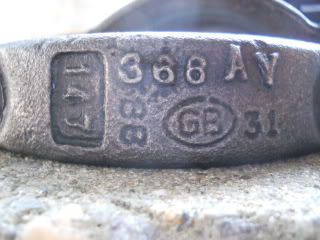 Om these two there is what looks like a v or check next to the 21 and 20.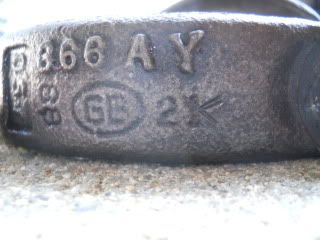 Below: The caps with 147 are on the left and 057 on the right. The grooves line up with those in the diffs, seen in pic below.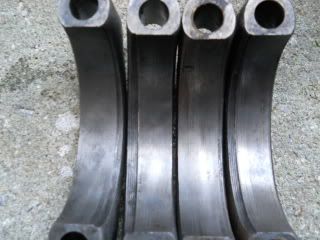 This is just a pic of the inside of the front diff(88)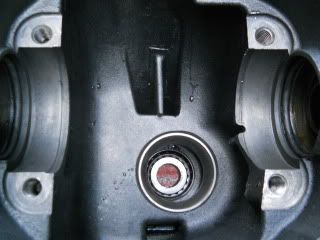 So there is were I stand right now. I don't really know were I'm heading just buying and doing the stuff I know needs to be done. If anyone has any answers, links or opinions please share.