Registered User
Join Date: Sep 2013
Location: Sheffield
Posts: 10
2000 White XJ
---
My first vehicle was a 1991 XJ when I was 15. That was in 1999. It had 250K on it when we bought it. I didn't do too much to it, because teenagers don't have much money. By the time I got to college, it was over 300K and dead.
In college, I owned a hand-me-down Altima for the gas mileage, followed by a hand-me-down Maxima.
Finally, out of college, I could afford something I wanted. I settled on a 2003 Isuzu Axiom. Loved it. This is what it looked like when I picked it up at 109K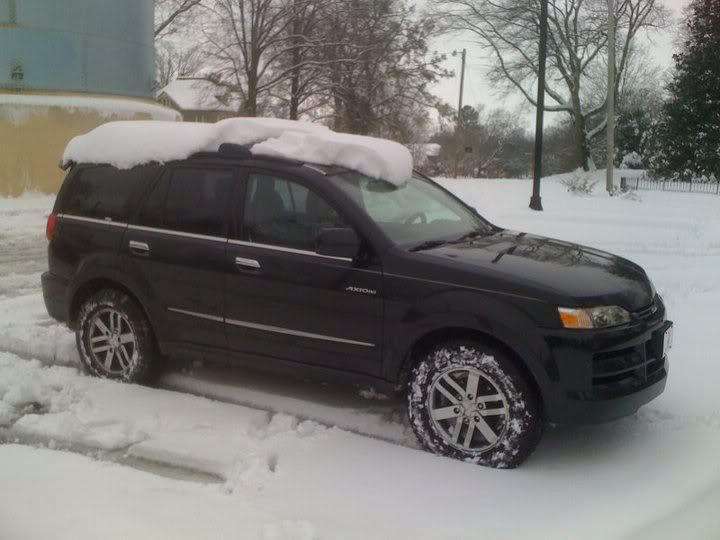 After 1 year of ownership: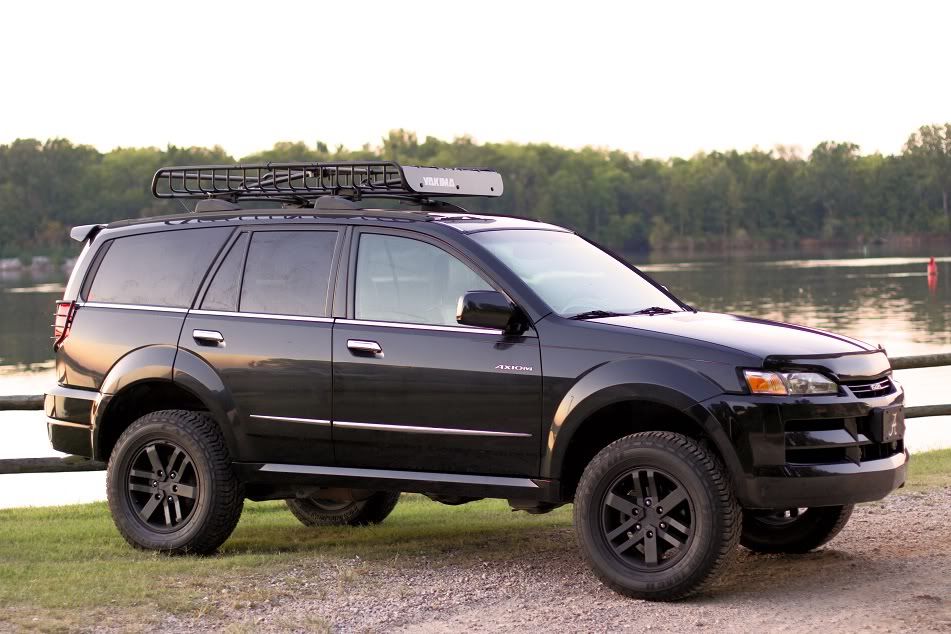 And finally, this is what it looked like when I got rid of it 3 weeks ago, at 160K.
That particular model has been known for it's engine problems. I decided that at 160K, she'd wasn't worth the risk.
When deciding to purchase something new, I thought back to my very first car, that 1991 white XJ. Maybe it's because it was my first vehicle, but I always had a special bond with it. That's when I decided to start looking for last model white XJ.
I located one for sale at a dealership about 90 miles away from me, and this one only had 98K on the engine.
This was when I picked it up.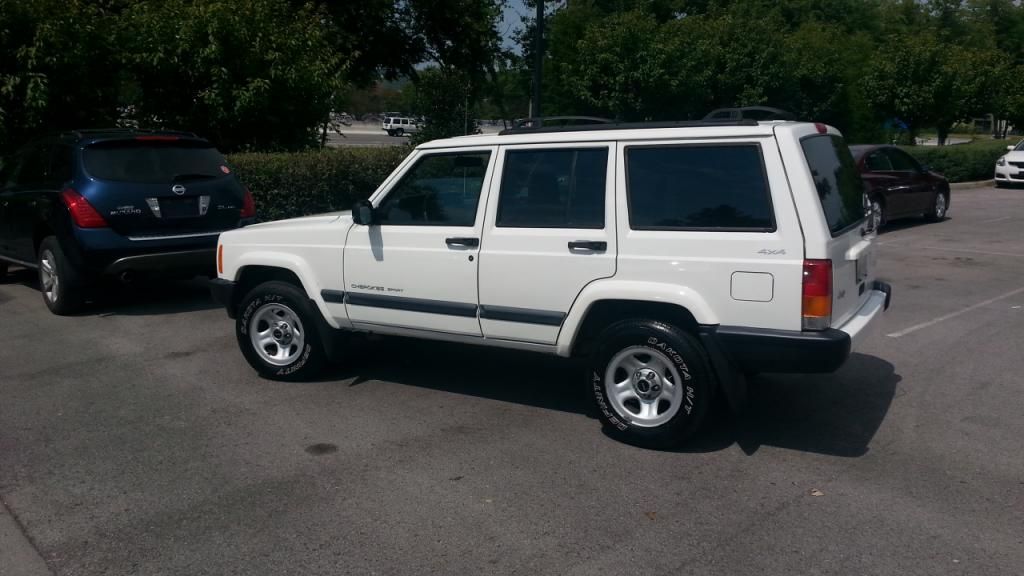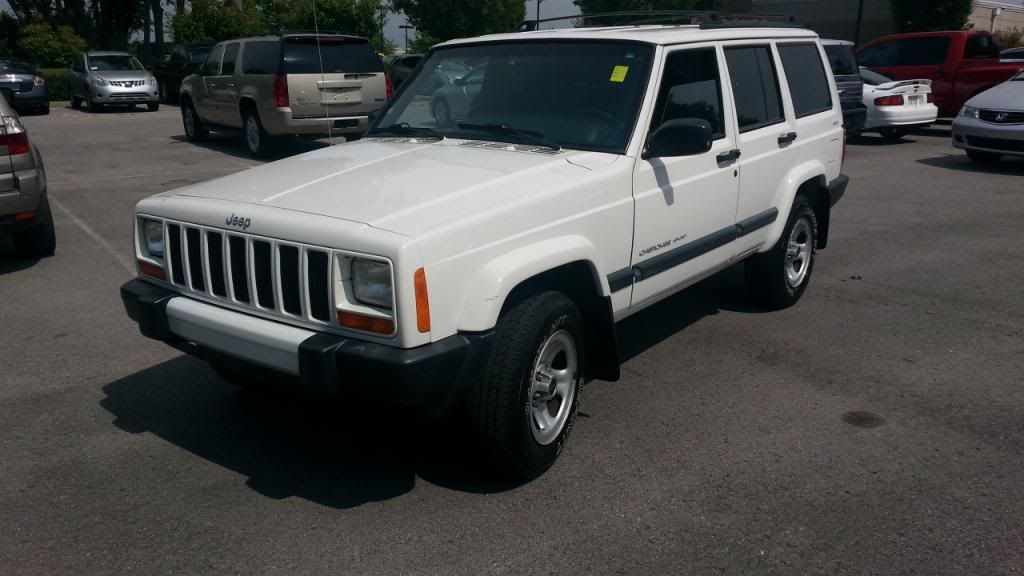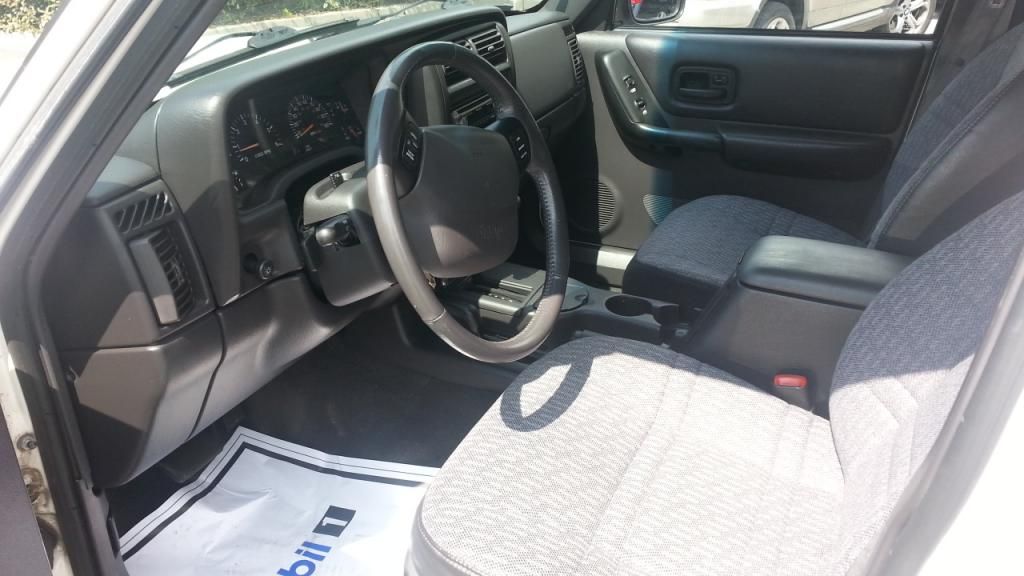 That was Tuesday, September 17th.
LOTS of work to be done. But it's a really straight truck. Cleanest XJ I've come across in a while.
I've already installed a new Kenwood head unit/iPhone media player. I also spend the last few days coating the bumpers & all exterior plastic parts in Line-X.
I've ordered a 3" Rough Country suspension lift w/ new leaf kit, which hopefully will be going on tonight if I have the time. I've also ordered a set of 31" BFG A/T's which should be here this afternoon. Add to that the 16" Rubicon wheels and she should look like a completely different truck in a few days.
I've also bought and installed a complete new Yakima rack. There's something about those that make a truck really stand out. Plus the 58" bars mean I can carry more than 2 kayaks.
Glad to be here, and really glad to be back in an XJ.
New lift, new tires, & new Yakima rack: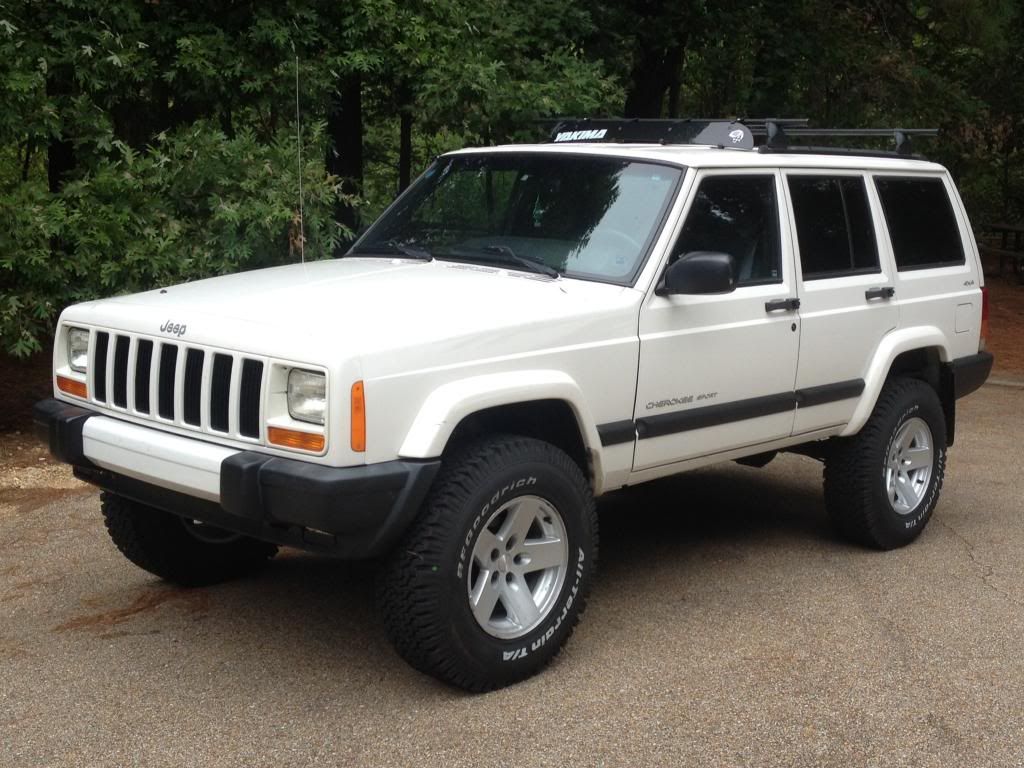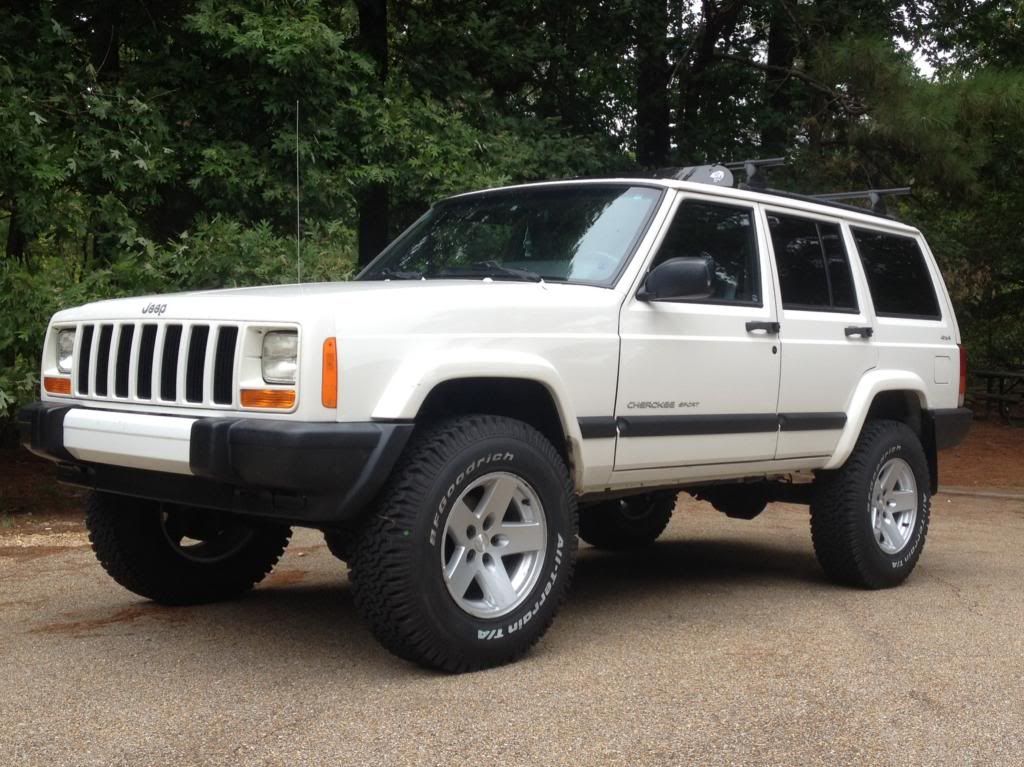 What a difference a week makes!
I also bedlined all the molding and the rear bumper end caps. I sanded down the rear stock bumper and bedlined it too for the time being. I just dropped a ton in the last week, so upgrading the bumpers might be a little ways away.
I also got the Rugged Ridge AT Floormats which fit perfectly.
List of things still to do in no particular order:
Tire Mount Hitch (Detours)
Taillights (Updated Red & Clear)
Modern corner & turn signal lights
Infinity Speakers
Cargo Liner
AntennaX
Rock Sliders
Skid plates
New Differential Cover
D-Rings
Tail light guards (which are surprisingly hard to find.)
And somewhere way down the road, an ARB locker.
My driver side window doesn't work. Seems like it stopped working right about the time I installed my new head unit. Is there a chance it's a fuse or something I miswired on the install?
Registered User
Join Date: Feb 2012
Location: Henderson
Posts: 164
Looks good so far! It would probably be wise to check the fuses and then the wiring again if you're still having trouble. I think that was sort of a common problem with Cherokees from that year.

I really liked your Isuzu too, I have never seen one of those before.
Registered User
Join Date: Oct 2013
Location: Savannah
Posts: 15
The Isuzu was sick looking neither have I seen one, while were on the XJ subject I need advice also. Not mechanically inclined coming from a family of mechanics lol. Here is my post to 2 XJ's in my sights any suggestions on the information i have provided.
http://www.jeepforum.com/forum/f165/...lease-1646705/
Currently Active Users Viewing This Thread: 1

(0 members and 1 guests)