2000 White XJ
---
My first vehicle was a 1991 XJ when I was 15. That was in 1999. It had 250K on it when we bought it. I didn't do too much to it, because teenagers don't have much money. By the time I got to college, it was over 300K and dead.
In college, I owned a hand-me-down Altima for the gas mileage, followed by a hand-me-down Maxima.
Finally, out of college, I could afford something I wanted. I settled on a 2003 Isuzu Axiom. Loved it. This is what it looked like when I picked it up at 109K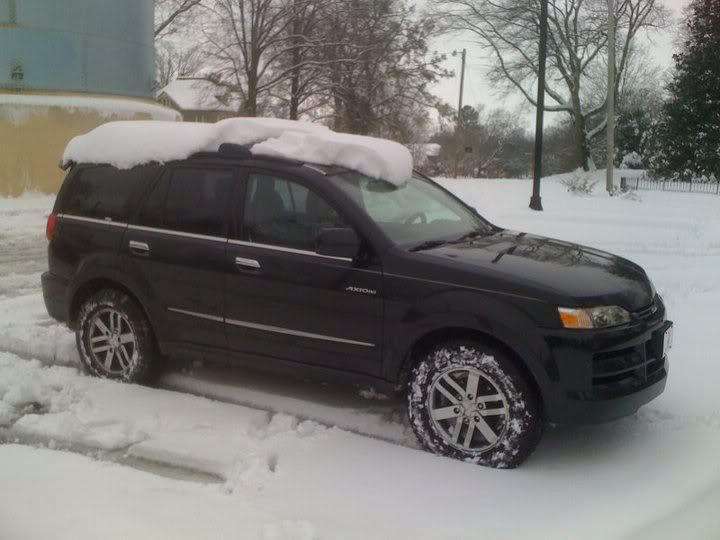 After 1 year of ownership: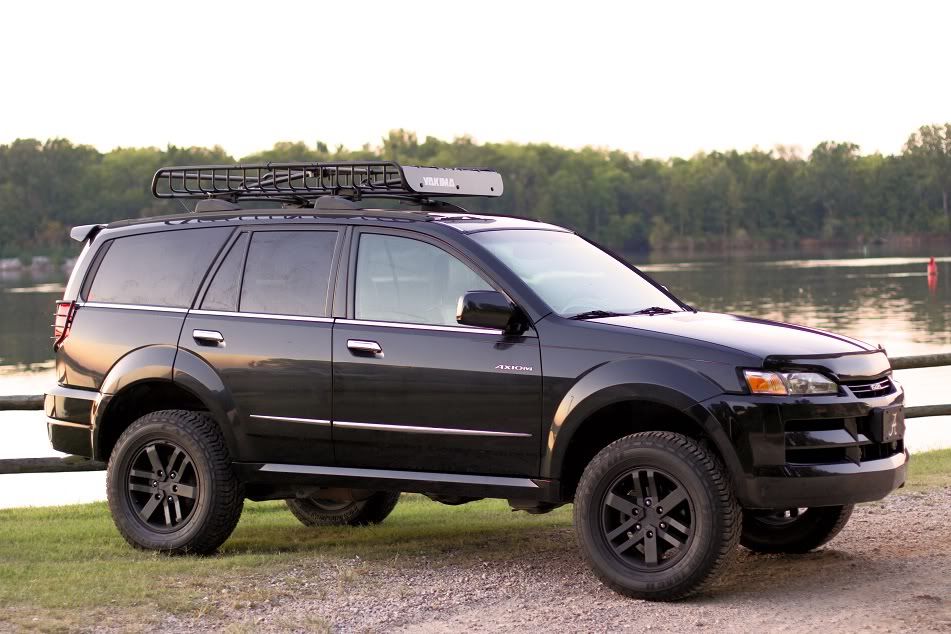 And finally, this is what it looked like when I got rid of it 3 weeks ago, at 160K.
That particular model has been known for it's engine problems. I decided that at 160K, she'd wasn't worth the risk.
When deciding to purchase something new, I thought back to my very first car, that 1991 white XJ. Maybe it's because it was my first vehicle, but I always had a special bond with it. That's when I decided to start looking for last model white XJ.
I located one for sale at a dealership about 90 miles away from me, and this one only had 98K on the engine.
This was when I picked it up.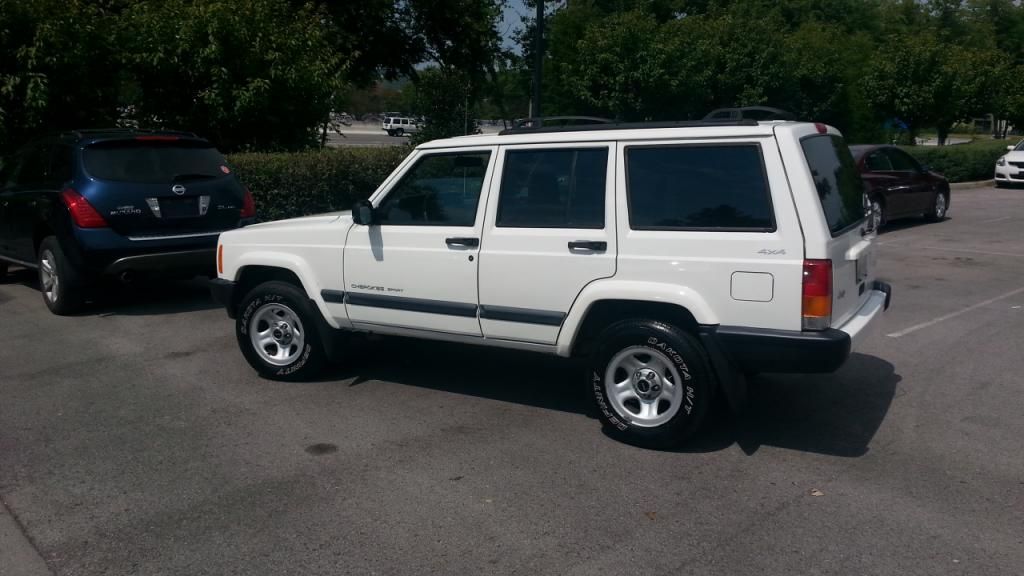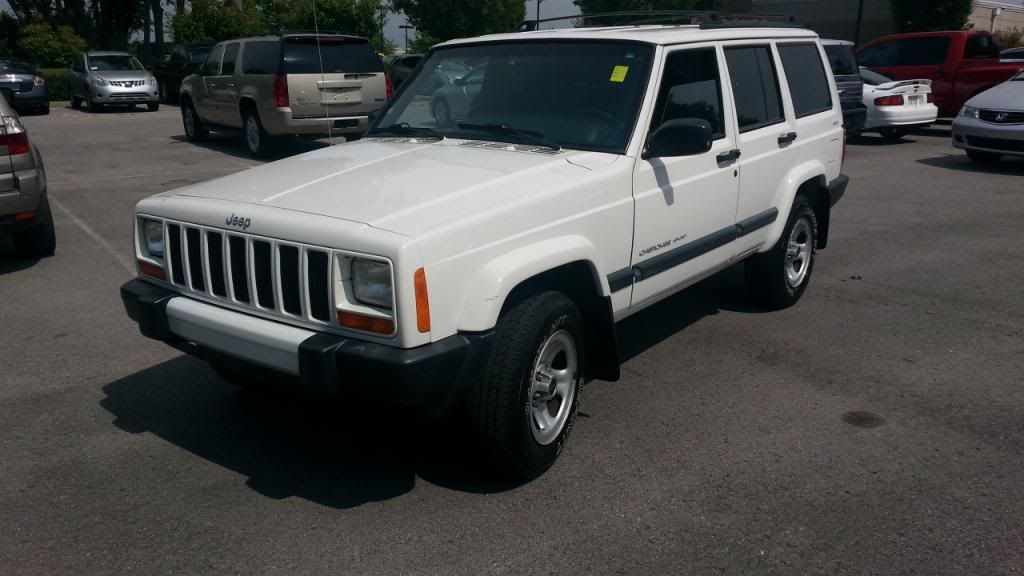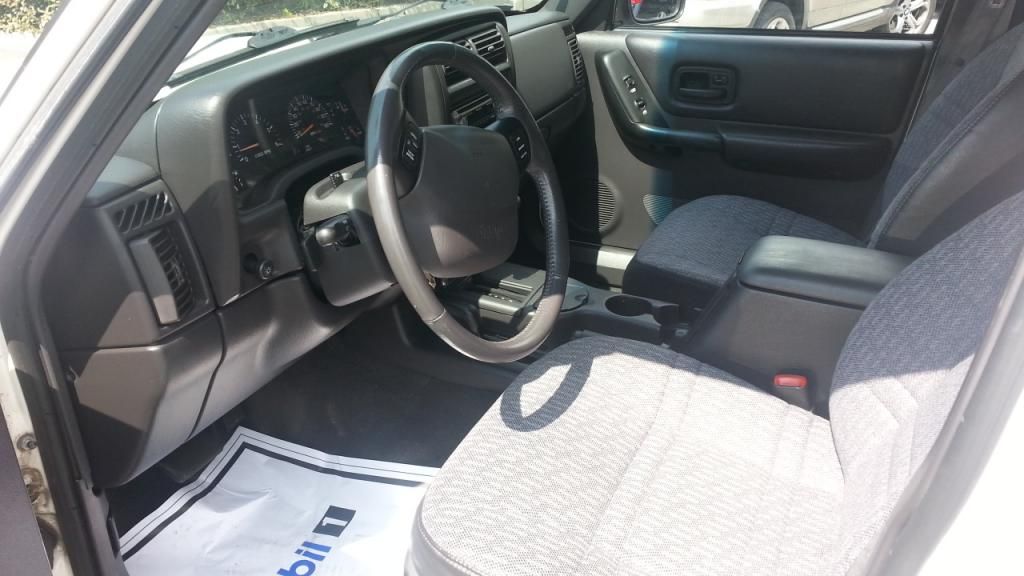 That was Tuesday, September 17th.
LOTS of work to be done. But it's a really straight truck. Cleanest XJ I've come across in a while.
I've already installed a new Kenwood head unit/iPhone media player. I also spend the last few days coating the bumpers & all exterior plastic parts in Line-X.
I've ordered a 3" Rough Country suspension lift w/ new leaf kit, which hopefully will be going on tonight if I have the time. I've also ordered a set of 31" BFG A/T's which should be here this afternoon. Add to that the 16" Rubicon wheels and she should look like a completely different truck in a few days.
I've also bought and installed a complete new Yakima rack. There's something about those that make a truck really stand out. Plus the 58" bars mean I can carry more than 2 kayaks.
Glad to be here, and really glad to be back in an XJ.