Lightbar is finished, going to wire up the lights and try them out tomorrow. I painted them black and once it dries I'll take pictures of how they light up. Not bad for about 2 hours of welding, cutting and grinding and about $25 in material.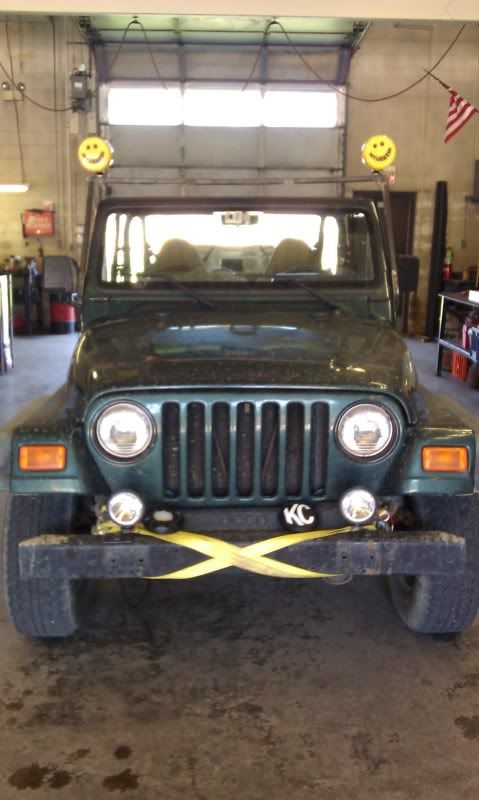 measurements are...
the top bar is 60" long
side bars are 23" long with a 22 degree cut
the top bar is bowed because I cut it to the width of the window frame at the top, which is about 58" where I should have made it 60" which is the width of the window frame at the bottom where it is mounted. I took a torch and bent the bar. Its a sung fit, but I don't plan on taking it off anytime soon. If you give yourself about 2" above the top of the window frame, there should be plenty of room to put your top down and up.
---
Lost Dog. Info on Facebook, search Bring Ty Home. Spread the word. $5000 reward, lots of parts for your Jeep =]

http://www.facebook.com/BringTyHome