so with just about everything gathered we decided to start tearing into the jeep this past saturday.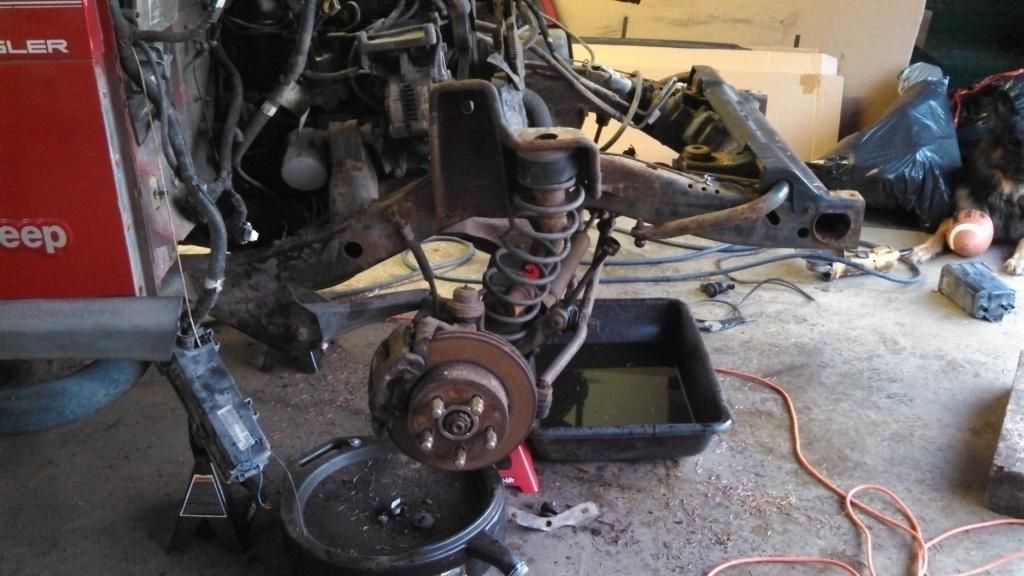 heres the frame setup getting ready to have the little 2.5 pulled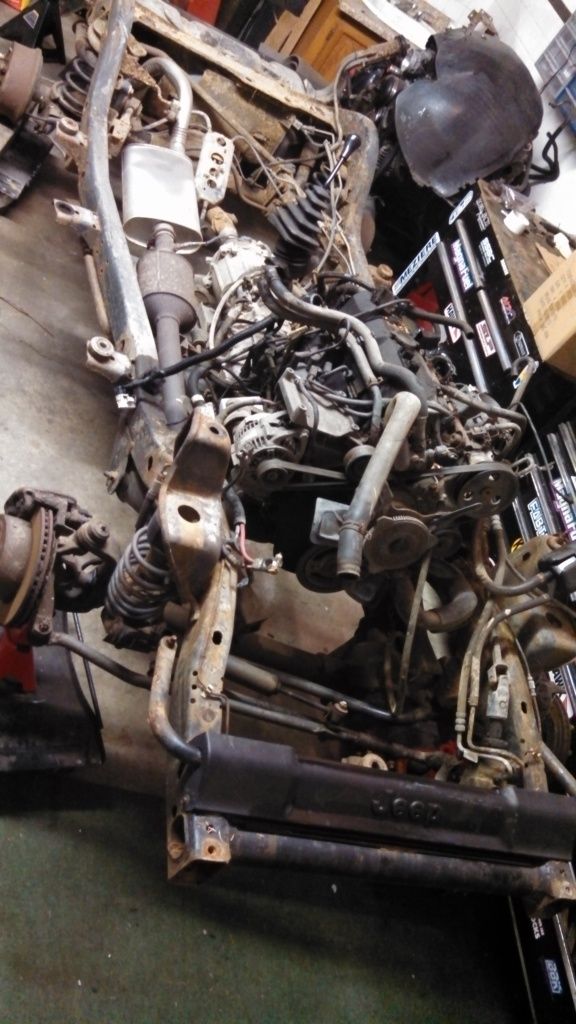 heres the tub, up in the air getting ready for little bit of rust repair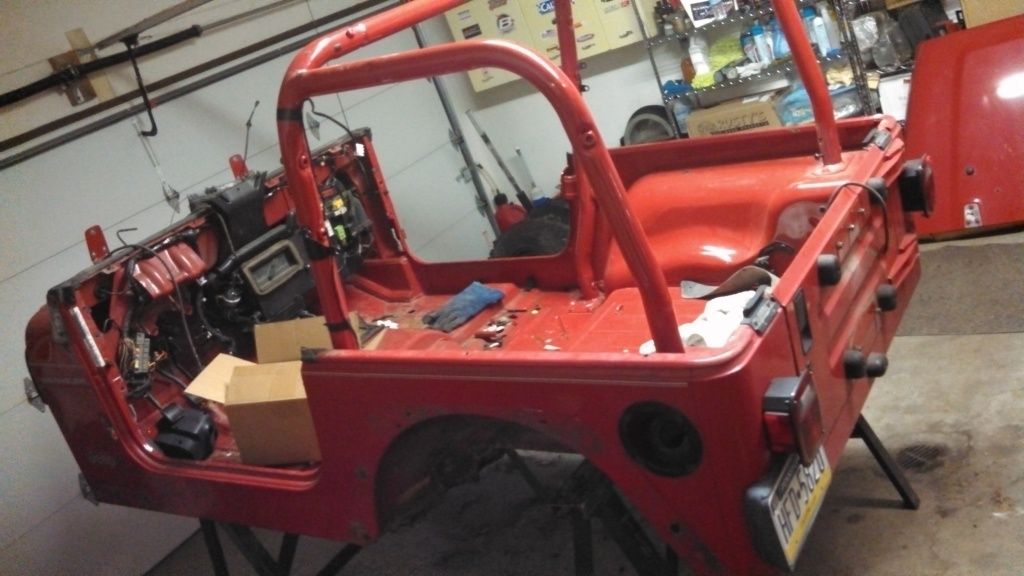 so with all this going on, once the driveline is removed from frame, the frame is getting blasted and any repair needed will be addressed, new motor mounts welded in place then off the the coater to be powdercoated black.
once back the chassis will be assembled
the tub is gonna get a few spots addressed then having the inside of the tub done in bed liner, then reassembled.
She wants to color change the jeep so not sure on what color its gonna be but sure as hell isnt gonna be red again lol
for those who are wondering, The LS swap is much cheaper then the 4.0 litre swap, more power then the 4.0 litre, better mpg then the 4.0 litre, easier to tune then the 4.0litre and lighter then the 4.0....Plus everyone wants a GM powered Jeep