Engine put back together and 100% cleaner.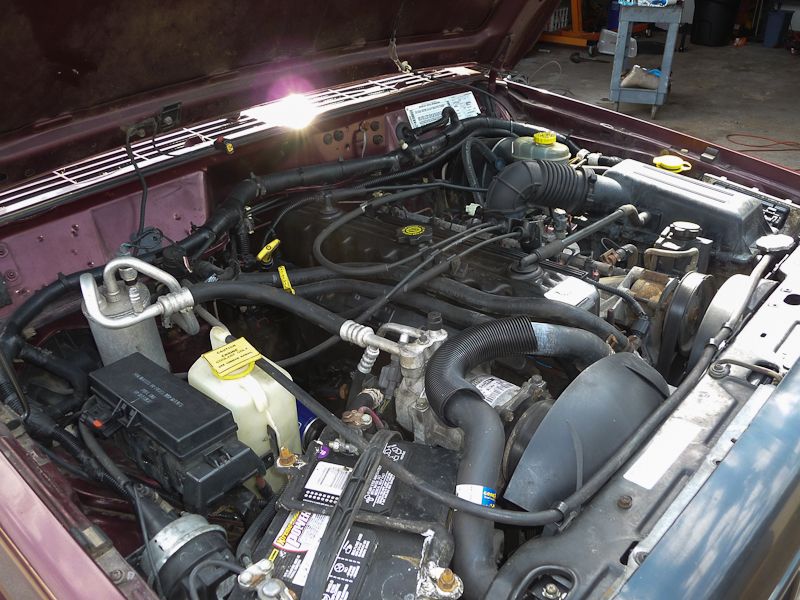 My drivers door was sagging pretty badly from worn out hinge pins, so I bought two sets of doorman repair kits and went to work.
Started out with this.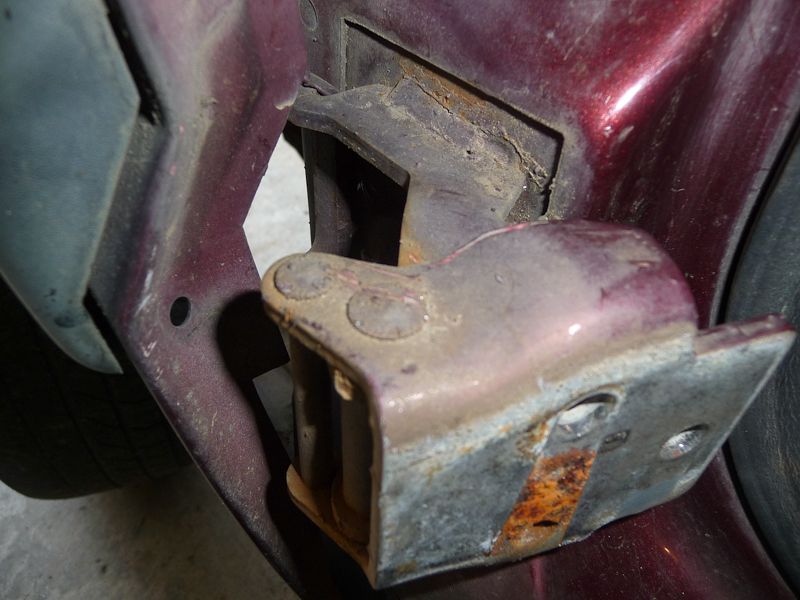 Used my carbide burr and grinded the top of the pin off and pushed the pin through with my air hammer.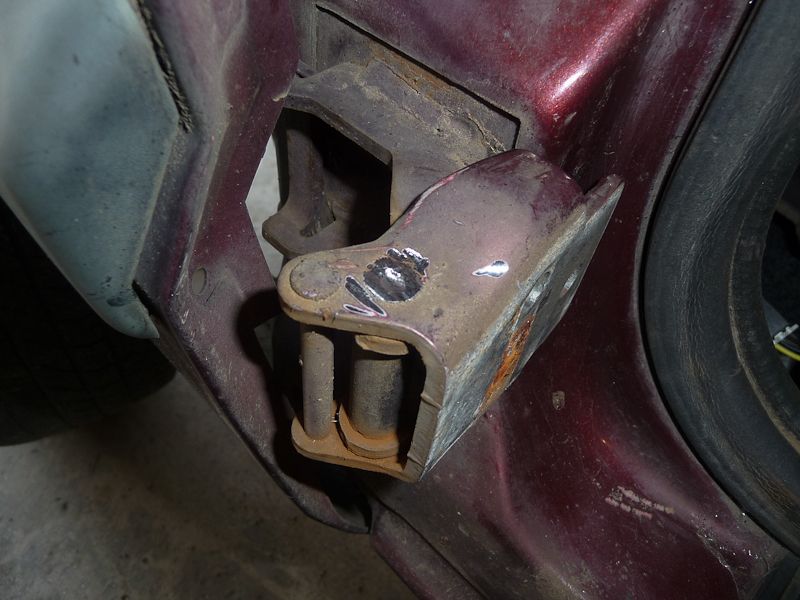 That left me with this
Everything went smoothly except no matter how hard I pounded on the pin, it wouldn't seat into the knurled part of the pin. No problem, I ground the knurl down a little and it worked like a champ.
I also picked up a new door check mechanism at the junk yard. See if you can tell a difference between the old one and the new one.
Put a new hood release cable in. Old one was about gone.
Moving to the back of the Jeep, it looked like the moron before me used the safety chain hookups for an extraction point, and tore them off in the process. I'm familiar with northwest cars, and surprisingly even with the rain we get there is usually not a problem with rust. Unfortunately, this Jeep spent some time in Michigan, and those a holes use salt on the roads.
So pulling the hitch off took a normal 5 minute job into a 2 hour job. Breaking bolts, cutting, removing the bumper, more broken bolts...
Here's the carnage.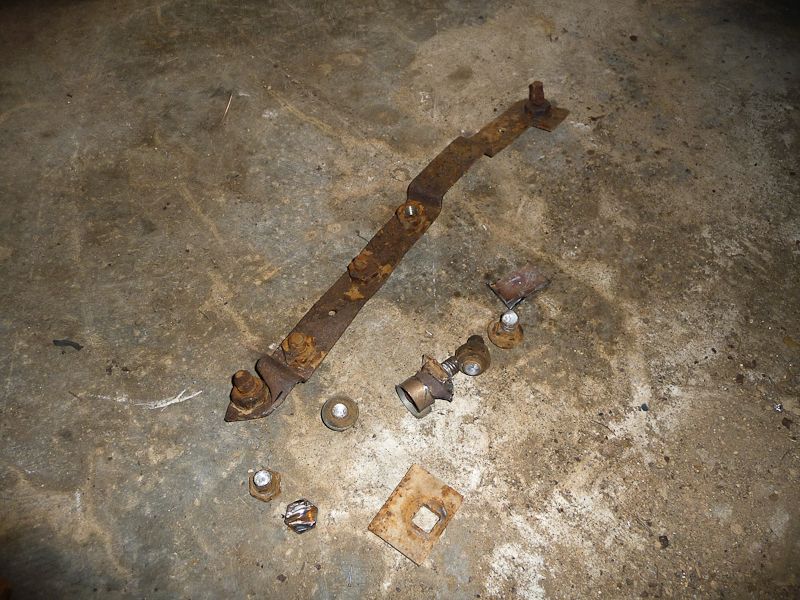 And here's the hitch finally removed
Access holes I had to cut to get the nut strips out. I ordered a pair of new nut strips from Quadratec, hopefully the will be here next week.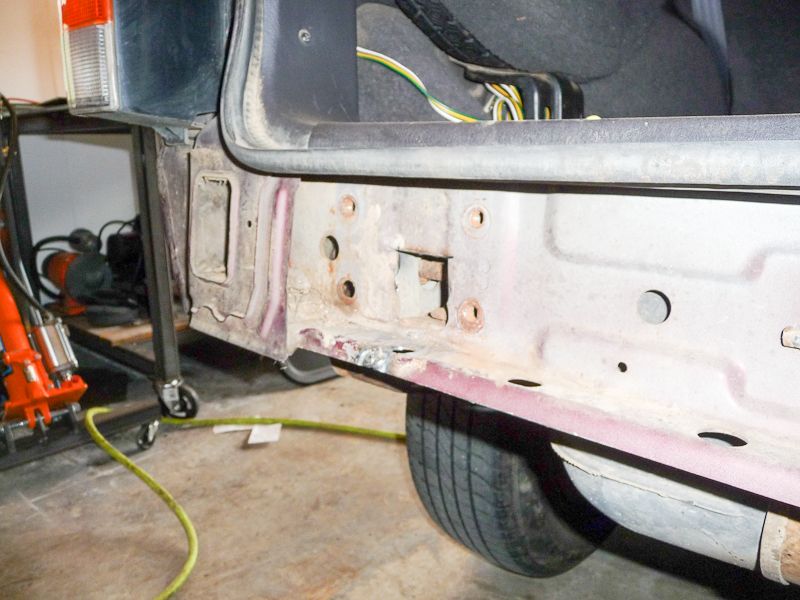 I also wanted to drop the hitch to replace the rear exhaust hanger. The PO rigged the exhaust up and it was hitting the heat shield and irritating the hell out of me.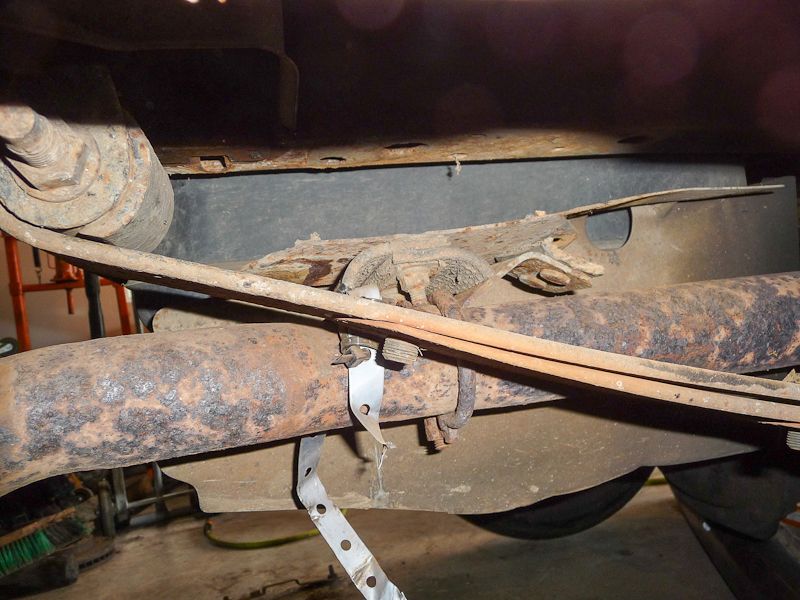 I pulled all the fenders off and the rear plastic bumper corners.