So finally after 3 years of jeep ownership here is my very own build thread. I had a 1998 6 cyl 5 speed for 3 years. I sold it about 3 months ago and regretted it ever since. I loved everything about it except that it was slow as hell. So one month ago my good friend blew the motor on his 99 4 cyl and my opportunity for a jeep with some real power presented itself. I bought the truck for 1500 and flat towed it to my house and so begins the LS jeep build.
The Build is as follows-
5.3 LM7 out of an 01 Tahoe with 80k (rated at 285hp/335tq)
I will probably put a small cam in as well and bump up the power a little
AX15 transmission completely rebuild by Rockland Standard Gear
HD231 Transfer case from Rockland Standard Gear
Stock rear for now (ford 8.8 after the truck is running and driving and the bugs are worked out)
It has a 2.5 inch lift as it sits, it may get 33's but for now it will sit on the 31's I bought it with.
All the motor mounts and adapters came from Novak Conversions and they will also be modifying the GM wiring harness as well.
The install beginning to end will be done by myself and a few of my friends in my garage when I'm not working or out with my chick haha.
Well enough of the talk onto the good stuff, the pics........
The Jeep the day I picked it up
Blown Motor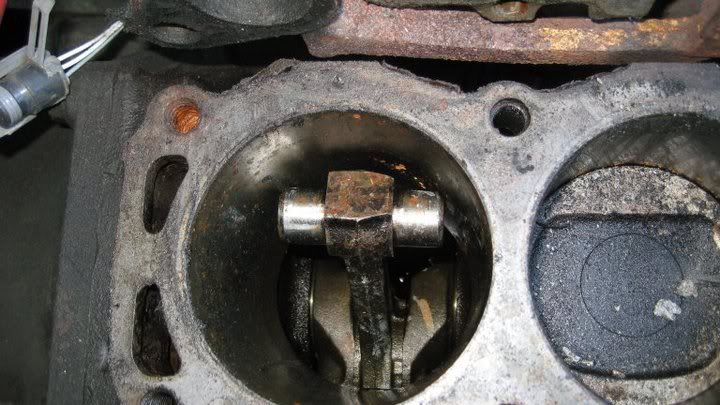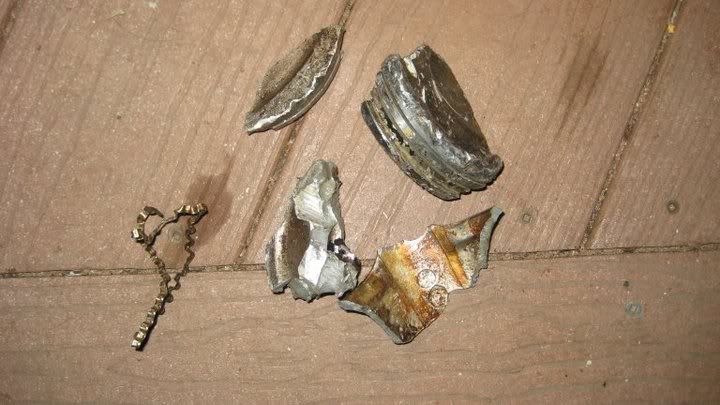 New Power in the back of my truck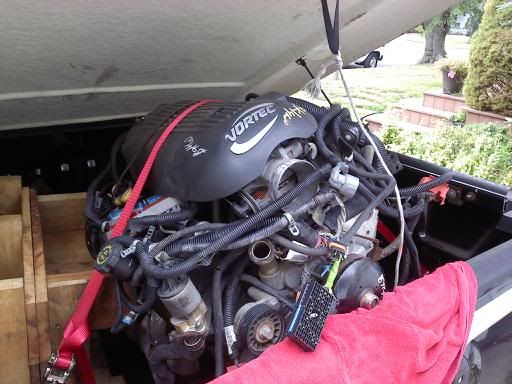 Now a few of the small progress on the build, It will probably be about 2 months until its all done.
Grill is off and entire drivetrain is out, the old wiring harness in the jeep has been modified removing all of the 4cyl components. I need to neaten it all up, but I am waiting to get the GM one back first......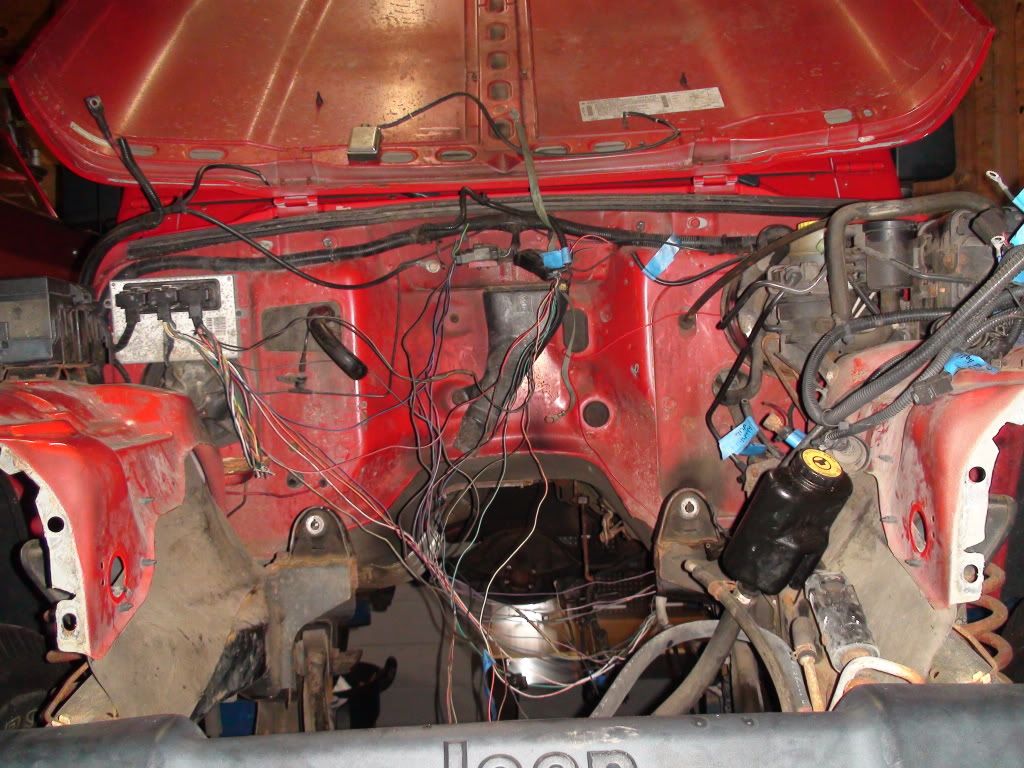 No Drive train
Old AX5 (for sale) and the 231 (being build now)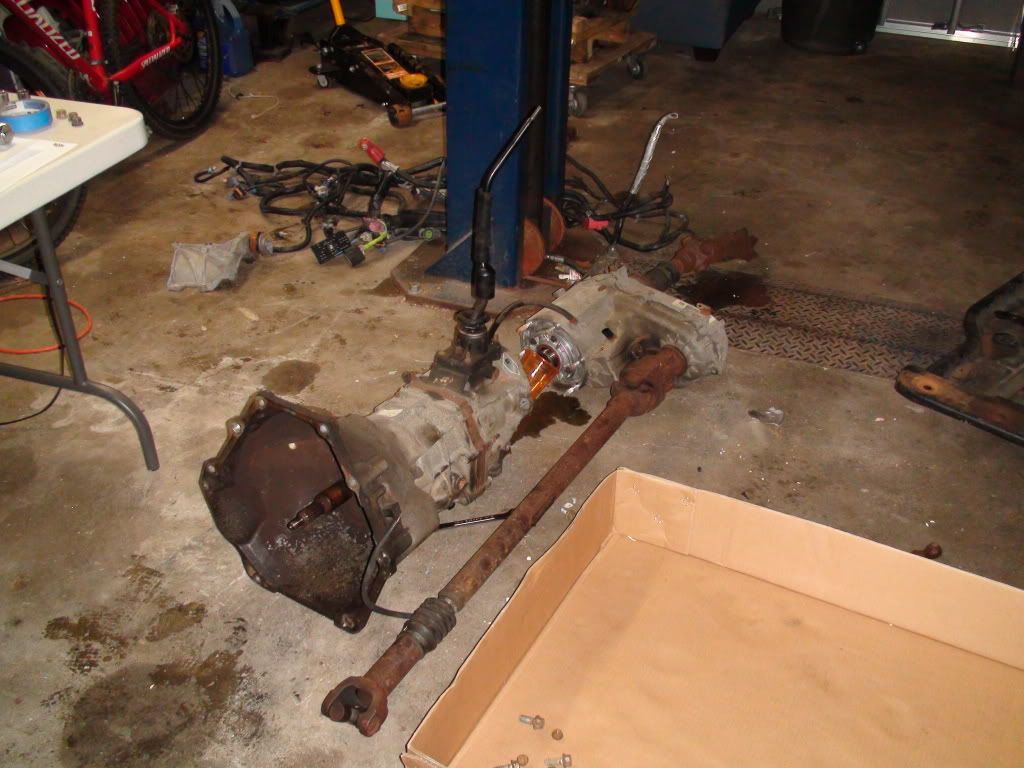 New 5.3 with the wiring harness removed sitting and waiting for its new home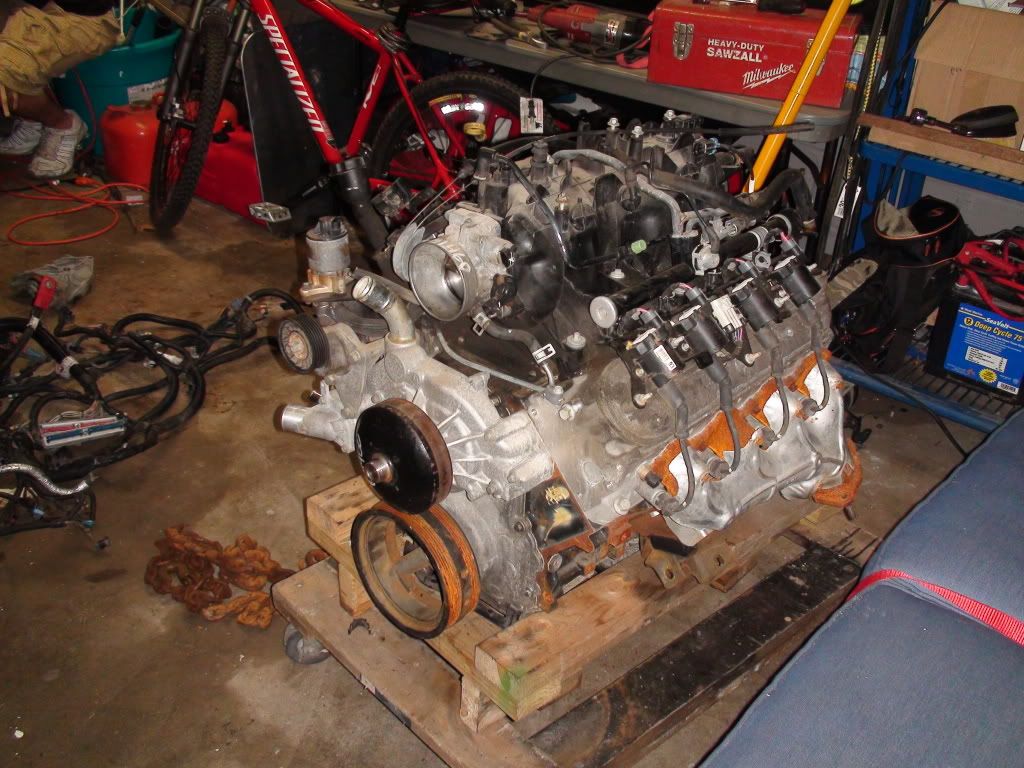 Good shot of the shop (note my friends working very hard)